How Security Operatives Assaulted Me, By Osun Attorney-General, Afolabi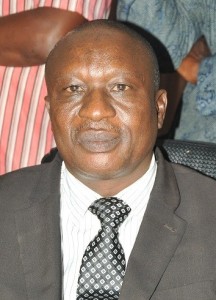 STILL recuperating from the ordeal subjected to by the security operatives during the recently-held governorship election in Osun State, the Attorney-General and Commissioner for Justice in the state, Chief Wale Afolabi, on Monday in Owerri narrated to journalists how he was arrested by some security operatives in the state and detained for some hours before he was released.
 According to Afolabi who is attending a six-day yearly general conference of the Nigerian Bar Association (NBA) at the Imo International Conference Centre, Owerri, said was allegedly forced to move with the operatives to an undisclosed destination just few hours to the election, adding that he found himself at a location where he met several others in captivity, including prominent members of the All Progressives Congress (APC).
He said that he was asked to follow a lady from the Department of State Service (DSS) after making statements.
He noted that the issue would be brought to the notice of the NBA conference on human rights abuses.
Afolabi said: "I was not able to vote that day.  As a result, I was disenfranchised. It saddened me that that was the first time in my life that I did not cast my vote in an election."
The former Speaker of Osun State House of Assembly disclosed that he found about 800 people also crowded at the detention camp, regretting why the federal authorities deployed about 17, 000 security men to police the poll.
 "As I speak with you, we have about 800 people that were not able to vote.
Accompanied by the Osun State Commissioner for Local Government and Chieftaincy Affairs, Kolapo Alimi, a lawyer, Afolabi accused the security operatives of deliberately arresting people and not allowing them to cast their votes.
"The illegal arrest was to prevent some people from voting. You cannot trample on the fundamental rights of the people without going to court." he said.