Aregbesola Inaugurates Osun CSDP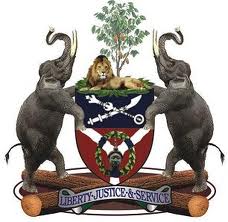 Osun state government yesterday inaugurated the board of directors for the State Agency for Community and Social Development Project, CSDP, headed by Alhaji Musa Abdulraman with four other members.
Inaugurating the board at the EXCO Lounge of the Governor's office, the state governor, Ogbeni Rauf Aregbesola pointed out that the impact of the CSDP in development cannot be over emphasised as they go a long way in assisting the development of the state.
He maintained that the business of developing the society is an unending task for which everybody must participate so as to achieve accelerated development within a short period, while describing the agency as an important one because it serves an important purpose.
Ogbeni Aregbesola, who noted that the CSDP is inaugurated with a view to developing the state, stressed that nothing meaningful can be achieved if the government does not get support from the people.
Also speaking at the inauguration programme, the Special Adviser to the Governor on Water Resources, Rural and Community Development Affairs, Mr. Kunle Ige stated that the Success of the project has made the communities in the state to develop keen interest in the CSDP.
He urged the newly inaugurated board to see it as a huge task ahead and approach it with all sense of responsibility.
In his inaugural speech, the newly inaugurated Chairman of the Osun CSDP, Alhaji Musa Abdulraman expressed gratitude to the Governor for giving them the rare opportunity to serve the state, while promising that they will execute the task given to them with utmost sincerity and hard work.
The new CSDP boss, however used the medium to on behalf of other members felicitates with the governor, Mr. Rauf Aregbesola on his re-election saying, "It is a well deserved honour for the benefit of the people."
– See more at: http://nigerianpilot.com/aregbesola-inaugurates-osun-csdp/#sthash.tPnckZFI.dpuf