Osun Begins Construction Of Rural Roads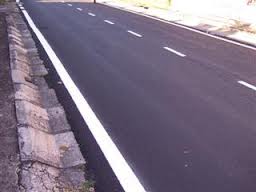 Osun State Government at the weekend flagged off the construction of 225km rural roads across the state with the sole aimed of boosting agricultural practices and food security in the state.
Performing the flagging off of the construction of the rural roads tagged: "Osun Rural Access Mobility Project (RAMP)" at Ira Open Square off Ilesa-Akure road, Governor Rauf Aregbesola explained that his administration planned to modernize agricultural practices in the state.
He stressed that modernizing agricultural practices would be a magic bullet by which his administration can effectively deal with many of the social and economic problems facing the state.
The Rural Access and Mobility Project (RAMP) is a tool for rural transformation which addresses the basic needs of transporting goods and services in the rural areas. Aregbesola pointed out that with the development of agriculture the festering cancer of hunger, unemployment, poverty, and poor education can be dealt with.
He said, "indispensable to this agricultural revolution programme is according necessary development attention that had long been denied to our rural areas. This crucially involves opening them up by road.
"Our effort in this area has fortunately attracted the attention and assistance of development partners who have been doing a lot to enhance our road infrastructure development in the rural areas of Osun.
"This project supported by the World Bank and French Development Agency, have gone a long way in furthering our objective of linking our food production centres in the rural areas with their supply centres mainly located in the urban areas both within and outside the state". The governor told the gathering.
He emphasised that for ease of administration and more effective implementation, the 225-kilometre roads have been organised into four lots covering four different parts of the state.