Osun To Prohibit Roaming Of Animals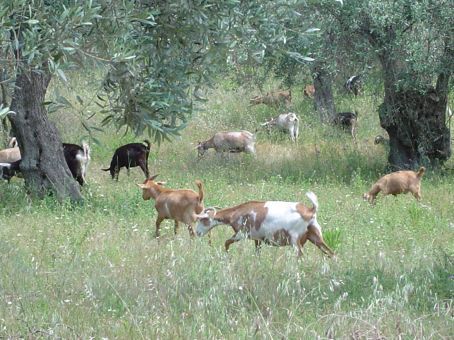 Introducing the bill titled "State of Osun Livestock Roaming Bill, 2014" at the plenary, its sponsor, Mr. Afolabi Atolagbe, member representing Ifedayo state constituency, said it was necessary to outlaw roaming of animals on streets in the state to curb environmental problem and diseases that may arise from the faeces of such animals.
He further argued that the bill was not seeking to prohibit rearing of animals, but to ensure that they are properly reared and kept to ensure that they do not constitute nuisance to environment.
He added that there were instances, when roaming animals have caused accidents on roads in the state, saying that if the animals are reared in confined places, such occurrences would be reduced.
Speaking in similar vein, Hon. Ipoola Binuyo, representing Ife North and Kamardeen Akanbi, representing Ede South, expressed opposition to the passage of the bill on the ground that it would block the means of livelihood for those engaging business of such animals, with no means to confine them, especially the old ones.
Other lawmakers, including Mohammed Ibrahim representing Oriade, Dejo Osuolale representing Boripe/Boluwaduro and Razak Adeyemi representing Odo-Otin state constituncies supported the passage of the bill, saying it would prevent public health hazard that might be caused by animals.
Also, during the proceedings, the bill tagged "Hotel and Other Tourism Industries Enterprise Licensing Authority Establishment bill" scaled through first reading.
Reading the bill's policy trust, its sponsor, Hon Adetilewa Sijuwade, said it was aimed at controlling the activities of hoteliers and other related businesses, adding that, if passed into law, it would add to sources of Internally Generated Revenue for the state.
Supporting the passage of the bill, other lawmakers in their submissions, said it would boost the economy of the state.