Osun Says Education Development Will Cut Across The State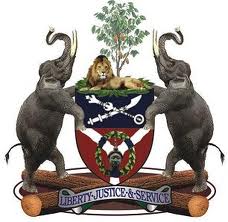 The Deputy Governor of Osun State, Mrs Titi-Laoye Tomori, has assured that every community would benefit from the ongoing educational development projects in the state.
Tomori said this on Tuesday, that the state government would take construction of ultra modern schools to the council areas.
"Gov. Aregbesola said that he would stop at nothing to transform the state and bring smiles to the faces of the people, with provision of socio-economic infrastructure,'' Tomori said.
Tomori, who is also the Commissioner for Education, said the government had completed an appreciable number of primary and secondary school projects in Osogbo and other major towns.
The deputy governor said some of them would soon be completed, while the next phase would reach out to other parts of the state to facilitate development and quality education.
She said the Aregbesola administration was committed to personnel development in the education sector and would not relent in training and retraining of teachers and non-teaching workers.
"This administration will definitely dish out dividends of democracy to our people who have shown to the world that they appreciate what we are doing by voting massively for the re-election of Gov. Rauf Aregbesola.
"We shall not relent in making our people happy as a caring government, this administration cannot afford to fail them, we will not fail tham,'' Tomori said.
She advised the people to continue to give their support to the administration and assist the government by fulfilling their own share of responsibility for societal development.
(NAN)