Govt Completes 60 Rural Projects In Osun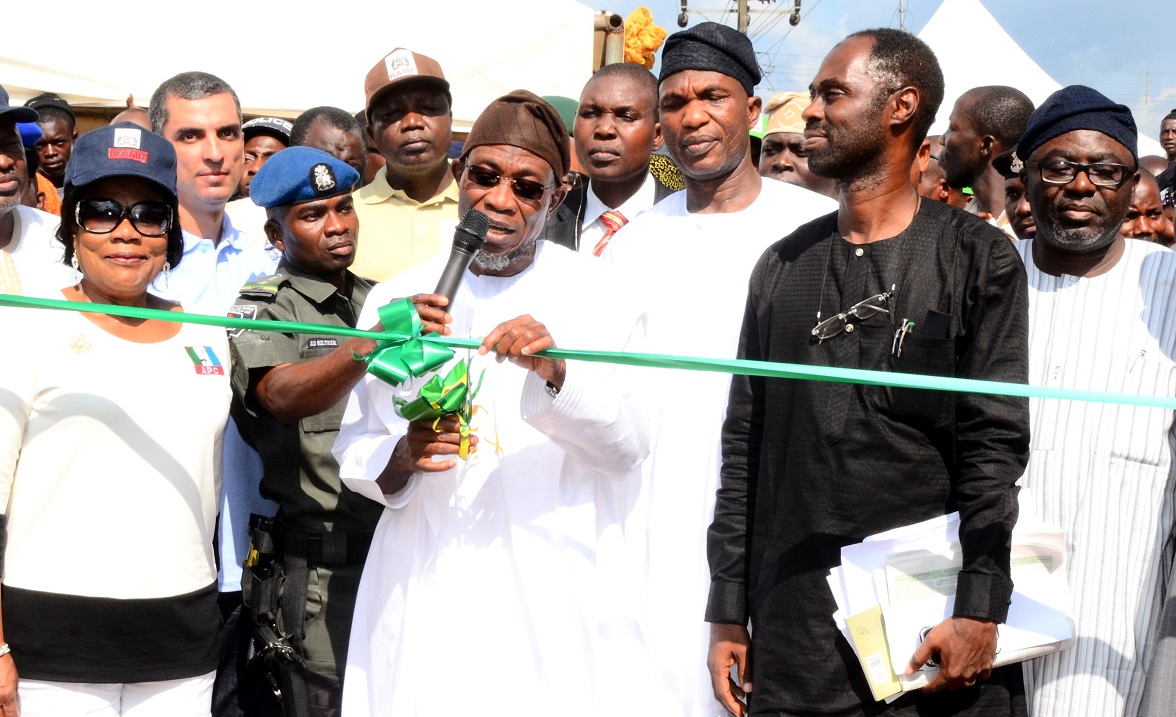 No fewer than 60 rural projects have been completed by the Osun State government and are awaiting commissioning.
Twenty five of them have been commissioned while the remaining ones would soon be commissioned by the state government after the Eid-id-Kabir celebration.
While performing the commissioning of the projects, Governor Rauf Aregbesola said that rural transformation is the only key to overall development of the state and stride towards attainment of a six-point integral action plan of the present administration in the state.
The projects, which were executed under the Second Phase of Replication of UNICEF Community Development Initiative Programme and Osun State government in conjunction with local governments across the state was aimed at enhancing standard of living of rural dwellers.?
Inaugurating electrification project in Anarun and a modern palace in Agberire communities in Iwo local government area of the state, Aregbesola who was represented by his Special Adviser on Water Resources Rural Development and Community Affairs, Mr. Kunle Ige, noted that government was key to rural development for overall transformation of the state.
"Governor Aregbesola who noted that the facilities had the potential of improving standard of living of rural dwellers, urged people of the area to guide the project jealously."
While maintaining that his administration would continue to make welfare of his people as centre piece, the state helmsman hinted that the state had witnessed unprecedented transformation in all facet of human life.
In a remark, the Executive Secretary, Iwo local government, Alhaji kamorudeen Alao said the present administration in the state had resolved to position rural communities for economic development through provision of basic facilities in the area."
Alao  maintained that government would rehabilitate the roads that links the communities to Iwo to give them opportunity to transport their farm produce to market, calling on the rural dwellers to support government in its bid to advance the course of rural communities in the state."
"He assured people of the communities that government would not rest on its laurel in the task of making life more abundant for rural dwellers."
On his part, the lawmaker representing Iwo state constituency in the state House of Assembly, Ezeikel Adedibu said the people of the communities would continue to enjoy dividends of democracy and infrastructural facilities that would position the area for economic vibrancy.