Nigeria's Development 'll Depend On Jonathan's Exit In 2015 — Aregbesola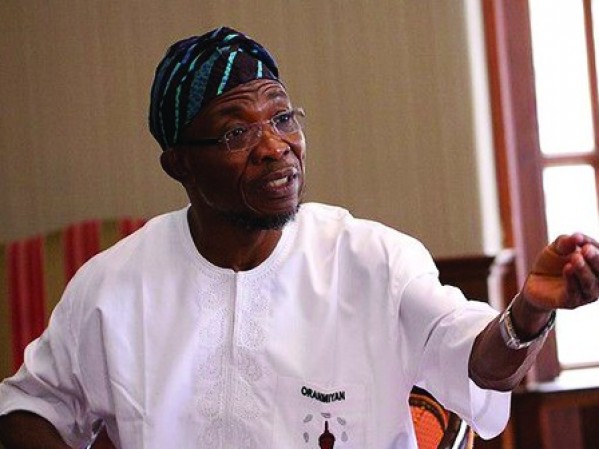 Osun Stat governor, Rauf Aregbesola, on Thursday, declared that the only way Nigeria can explore its socio-economic potentials as a tool  to engender steady development is for the electorate to vote against the re-election of President Goodluck Jonathan next year.
Though, Jonathan had not formally declared his intention to seek another term in office, Aregbesola contended that it was imperative for all eligible voters to reject, through the ballot attempt by the Peoples Democratic Party (PDP) to sustain its hold on the presidency during next year's general elections.
Speaking at the first Igbajo Polytechnic summit and fund raising programme held at the school permanent site in Igbajo community of Boluwaduro Local Government Area, he affirmed that "the present administration of President Jonathan had succeeded in making the country to grow from bad to worse, regarding all critical sectors.
To stem this trend, Aregbesola charged all  Nigerians to vote against the PDP-led Jonathan government at the federal level, come February, 2015 presidential election, just as he expressed optimism that such was capable of providing needed alternative to move the country to a greater height.
While lamenting that poverty, insecurity, growing unemployment rate and epileptic power problem were retarding the economic growth of the country, the governor pointed out the constitutional power to liberate the nations rests on the citizenry through election of capable leaders, with pedigree to bring about positive change.
TRIBUNE