Osun Eases Holiday Makers' Travels At Christmas, New Year again; Offers Free Train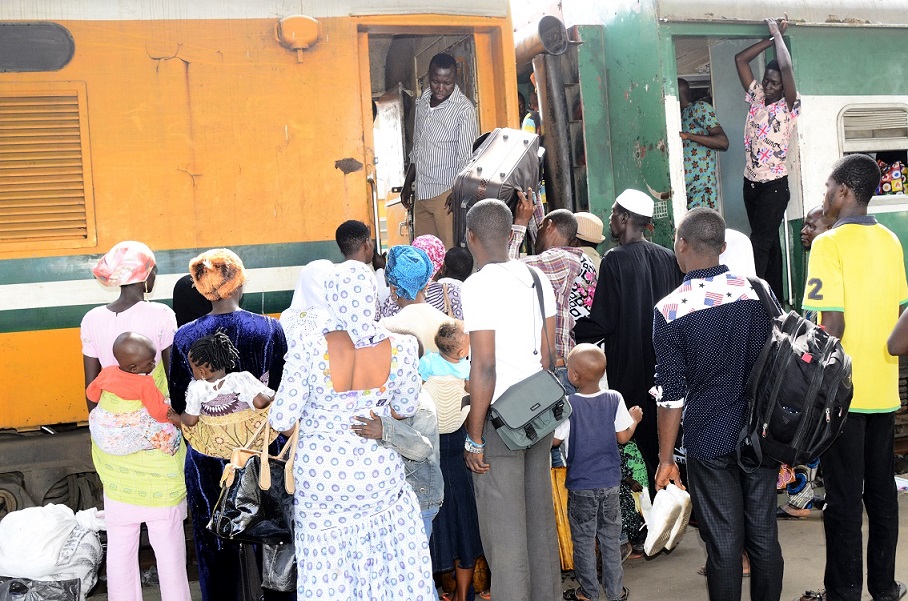 Holiday makers travelling from Lagos along the corridors of Ogun, Oyo to Osun have again been offered free train as part of the efforts of the government of Osun to make the festive season stress-free.
This gesture is in continuation of the free train ride services embarked upon by the government during festive periods, which started in 2011.
A statement by the Director, Bureau of Communication and Strategy in the Office of the Governor, Mr. Semiu Okanlawon, said the free train ride service underscores the responsiveness of the government to the needs of the masses.
He said, "The first batch of the train passengers will be brought in from Lagos on Wednesday 24th December from the Iddo Terminus in Lagos by 11 AM. Passengers will also be taken back to Lagos from Osogbo Train Station on the 28th, December.
"The free train ride will also on 31st December convey passengers from Lagos to Osogbo and on the 4th of January, it will be passengers from Osogbo back to Lagos.
"During the last Ramadan, free train ride service was offered by the state government to take Osun-bound passengers from Lagos to Osun and other neighbouring states.
"Passengers were also taken by the train service free of charge to Lagos State after festive periods in Osun State." Okanlawon stressed.
Since its inception in 2011, the free train service has boosted tourism in the state as it services as a source of encouragement to thousands who desire to travel but consider the prohibitive transport fares and the usually hectic traffic situation associated with such seasons on the Nigerian roads.
The gesture has also rekindled the trust of Nigerians in the viability of the hitherto moribund railway system as a means of transportation.