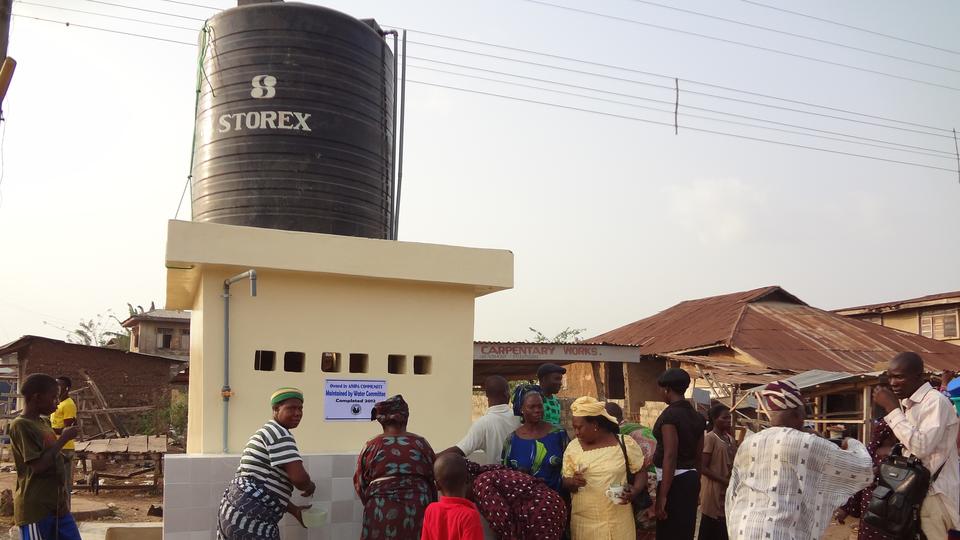 Osun Lawmaker Advocates Community Ownership Of Public Facilities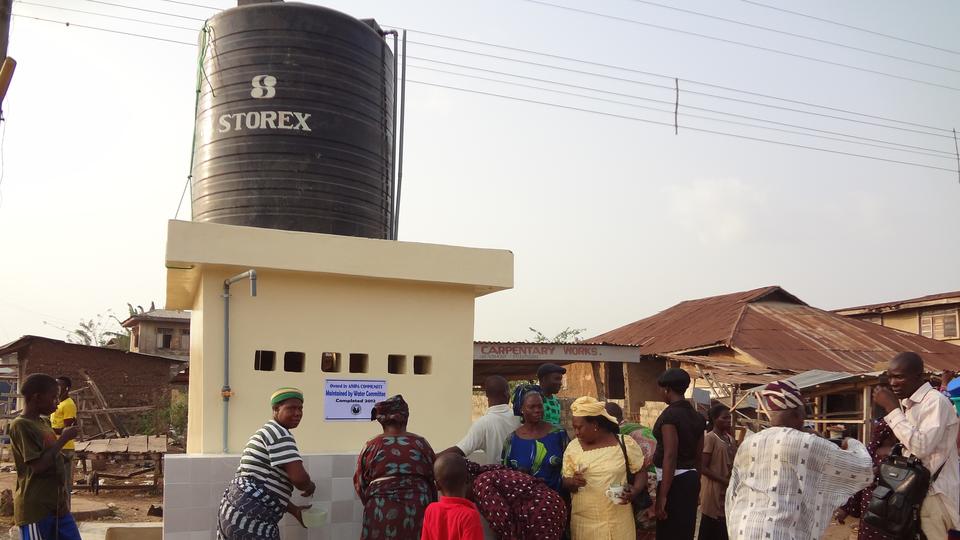 THE House of Assembly member representing Obokun State constituency in the state of Osun, Olatunbosun Oyintiloye, has said that community ownership, protection and maintenance of public facilities will promote and sustain development.
He spoke at the commissioning and handing over of a borehole, donated to Ibokun community by Egbe Omo Obokun of Ijesaland in Batimore/Washington, USA, saying, such gesture would automatically lead to bottom to top development, which is community driven.
According to him, to achieve this objective, the people must revert to the old African Cultural Mode of developing communities through collective effort to achieve more results.
He further stressed that the people must imbibe the culture of community spirit, community service and community development, adding, "we need to live out our cultural value of building and modernising our communities".
"Through community spirit, service and development, people would be able to identify their needs and use collective communal efforts to achieve it and maintain those ones provided by government and or donated by individuals and NGO's.
"While we extol the donors of this borehole, who decided not to stay in the comfort of overseas without giving back to the society, it is now evident that this is the way to go towards developing our communities, the haves must help the have not and the enthusiastic must lift the spirit of the depressed.
"We have to revert to our African cultural mode of developing our community whereby we use collective efforts, synergise our power and resources to get bigger result. This is one of the cultural virtues we have lost as a people.
"We are the ones that will create our society, because every environment is created by its people and we must use our talents and resources to translate our community to what we want it to be", Oyintiloye emphasised.
The parliamentarian who further charged the people to take ownership of every public structure in their domain, either government-donated, community-delivered or individually  donated, saying this would propelled the people to imbibe maintenance culture.
According to him, without seeing it as their own and taking ownership of such public facility, the maintenance of such structure become difficult for the people.
Recalling that the present administration in the state, under Governor Rauf Aregbesola has also constructed hundreds of boreholes within the last few years, the lawmaker regretted that many them were not being maintained due to negligence of the beneficiary communities.
He charged community leaders to spearhead the renew attention for repair and maintenance of those public facilities through collective efforts such as appointment of local ad-hoc committee for their care
Receiving the borehole on behalf of the community, Oba'bokun of Ibokun, Oba Festus Awogboro appealed to well-meaning indigenes of the town to also complement government effort to develop the town.