SPEECH: Osun AGF's Intervention On Justice Oloyede Petition Against Gov Aregbesola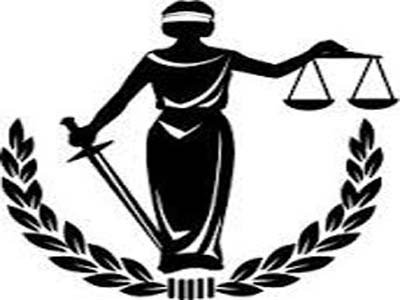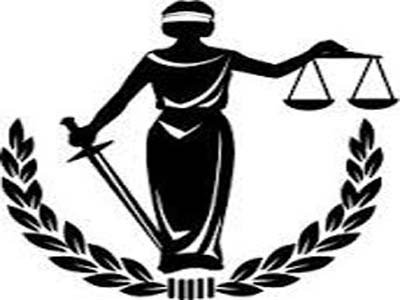 BEING A BRIEF SUBMITTED BY THE ASIWAJU GRASSROOTS FOUNDATION; AGF, STATE OF OSUN CHAPTER TO THE PETITION PROBE PANEL SET UP BY THE HONOURABLE SPEAKER, STATE OF OSUN HOUSE OF ASSEMBLY TO PROBE A PETITION AGAINST GOVERNOR RAUF AREGBESOLA BY JUSTICE FOLAHANMI OLOYEDE OF THE STATE OF OSUN JUDICIARY.
The State of Osun Chapter of the Asiwaju Grassroots Foundation, AGF commended the Speaker of the State of Osun House of Assembly, Rt. Hon. Najeem Folasayo Salam for setting up a committee/panel to look into the petition brought forward by Justice Folahanmi Oloyede of the State of Osun Judiciary against our amiable Governor Rauf Adesoji Aregbesola calling on the impeachment of the Governor on his inability to pay workers' salaries up to date.
Sir, it would be recalled that in our previous letter to the Honourable Speaker, dated 24/06/2015 regarding the petition in question, we had described Hon. Justice Folahanmi Oloyede as an eminent personality whose views must be respected in the state, hence we are commending Mr. Speaker for setting up this panel to look into the petition of the eminent Judge.
Mr. Chairman Sir, it should be noted that we are not holding brief for Mr. Governor; Ogbeni Rauf Aregbesola here, but as stakeholders in the project Osun, we deemed it fit to come up with this piece to support and aid the good work of your Honourable panel and we hope that at the end of the day, this brief will help the panel and our aim be achieved.
Firstly Mr. Chairman, in our opinion, we believe that Justice Folahanmi Oloyede; a serving Judge in the State of Judiciary lacks the moral right to put up any write up not to talk of a petition against the government or anybody in the government wherein she is also a serving member because she wrote a petition against the head of a government in which she is also senior serving member, based on this, her petition should be out rightly thrown out on moral ground.
Secondly sir, Governor Rauf Adesoji Aregbesola; against whom the petition was written is the No. 1 citizen of the State of Osun and also the head of the Executive arm of government. The supreme law of the land emphasises on the rule of law as regards separation of powers among the three arms of government in the country and various states as applicable, hence it is wrong for Hon. Justice Folahanmi Oloyede of the State Judiciary; another separate arm of government to come up with a petition against another official in another separate arm of government (Executive) because she is expected as a judge, to adjudicate on cases brought to her arm of government (Judiciary). Sir, based on the rule of law that guarantees the separation of powers among the three arms of government, hence the petition of Justice Folahanmi Oloyede should be out rightly thrown out.
Thirdly sir, if any other person or group of persons bring this case against Governor Aregbesola to the court of law presided over by Justice Folahanmi Oloyede, it is obvious that justice will be denied because this petition by her has shown that she is already biased against the Governor and his government for that matter, hence her petition against the governor should be thrown out because a judge should be seen as righteous enough to truthfully adjudicate on any case brought before him.
Fourthly Mr Chairman sir, it would be recalled and noted that Ogbeni Rauf Aregbesola came on board as the Governor of the State of Osun with high sense of good intentions and that reflected marvellously during his first term in office when he executed very many unique and laudable projects that give our State accolades from wide World like the Osun Youth Empowerments Scheme; OYES, which employed over 40,000 youths in the state and has become a template for implementation for other States, the federal government and indeed International agencies like World Bank.
Based on this, Mr. Chairman, the National Bureau of Statistics and United Nation agency at different times recently rated the State of Osun as the state with lowest level of unemployment and poverty in the country as a result of all the initiatives and policies that Ogbeni Aregbesola introduced into governance in the State.
Also Tablets of Knowledge is another unique innovation of Mr. Governor which got the State of Osun varieties of international awards and also UNESCO has copied the template for implementation in sub Saharan Africa.
Among other things Mr. Chairman, you will recall that O'meal programme that guarantee at least a balanced diet meal a day for all the primaries 1 – 4 school pupils in the State was described as a well thought initiative by the British parliament.
Many link road networks were qualitatively built throughout the nooks and crannies of the local governments across the State of Osun; many others are still under construction.
Model Schools of World standard were built and currently being built by Aregbesola administration.
All of the projects and programmes are being implemented with the meagre resources that are accruable to the state and available loans obtained within the limit of the State in favourable terms, hence it is baseless for Justice Folahanmi Oloyede to accuse Ogbeni Aregbesola for financial recklessness, and hence her petition should be out rightly thrown out.
Fifthly Mr. Chairman sir, you will also recall that during the same period stated, workers' salaries, pensions and other emoluments were being paid as at when due including car loans, 13th Month Salaries and other fringed benefits among others to the work force in the State of Osun. How can Justice Folahanmi Oloyede at this point in time accused Ogbeni Aregbesola of inability to pay workers' salaries due to financial recklessness, the petition should be thrown out.
Sixthly sir, things began to go the other way when financial meltdown hit the country through the mismanagement of the national economy by Jonathan's led PDP government and it is worthy of note Mr. Chairman, that it was our governor, Ogbeni Rauf Aregbesola that firstly raised the alarm notifying the nation about the impeding financial crisis that would hit us as a nation and also he raised an alarm sequentially over the rate at which oil theft were being carried out, where 400,000 barrels of crude are being stolen on daily basis but everybody, especially Jonathan's administration turned deaf ear and now we are all in this financial mess.
All of these plus the political vendetta exhibited by Jonathan and the PDP towards Governor Aregbesola because of his popularity among Osun people prior to the August 9th, 2014 gubernatorial election accounted for drastic reduction and cut in the allocation that was accrued to the State of Osun from federation account till date.
So it is wrong for Justice Folahanmi Oloyede to have attributed the inability of Aregbesola's led administration to pay salaries of the State work force till date to financial recklessness with all of the factors mentioned above among others in place, hence her petition should be thrown out.
Seventhly sir, the inability of State Government to pay workers' salaries in the last one year is not peculiar to the State of Osun alone, over 14 other states including some super rich oil producing states also owe workers' salaries like Benue State, Bayelsa State, Rivers State, Kogi State, Ondo State, Ekiti State, Delta State, Ebonyi State, among others and some of these states like ours, are just trying to offset the backlog of salaries bit by bit.
Mr. Chairman, it is worthy of note that the workers in Ondo, Kogi and Ebonyi States started indefinite strike today in their various states due to unpaid workers salaries, whereas, workers in the State of Osun are back to work now because they have secured a favourable mode of payment of their remaining salaries after few months had been settled. And nobody is calling for the head of the governors of these states. So why will Governor Aregbesola's case be different? Sir, claiming that it is due to financial recklessness is unacceptable but rather financial mismanagement by Jonathan's led government, hence Justice Folahanmi Oloyede's petition should be thrown out.
Distinguished Chairman & members of this honourable palnel sir, you may wish to refer to articles put together by well meaning Nigerians in National Dailies to get more information on why Governor Rauf Aregbesola should not be crucified for the clog put on our wheel of progress by Jonathan's government which was voted out in less than 60 days ago. Sir pls refers to the back page of Thisday Newspaper of July 4th 2015 for a piece put together by Chief Dele Momodu of the Ovation International Magazine and titled "The Travails of Governor Aregbesola" another article published online by John Dada titled "Putting Osun's Situation in a Broader Perspective" and another one among many others that was published in the edition of The Nation Newspaper of Thursday, 16th July, 2015 & continued in the Monday 20th July, 2015 edition.
SIR, In the broad interest of the generality of Osun people who had never had it so good when it comes to better governance and if putting a stop to this is what Justice Oloyede's petition is seeking, then Mr. Chairman sir, in the interest of us all; the people of the State of Osun, the petition should be thrown out in entirety.
Mr. Chairman, Honourable Members of the Committee; we are just using this medium like other well – meaning Osun community to restate our firm commitment and believe in the leadership of Ogbeni Rauf Aregbesola as the Governor of the State of Osun to continue giving us dividends of democracy in the next four years.
 
Best Regards
 
SIGNED

Adeboye Adebayo:     State of Osun Coordinator              ………………………………………
Adekunle Oloyede:     for the State Secretary                       ……………………………………….
Aresa Kehinde:             for Local Government Coordinators …………………………………..
Raji Ropo Rasheed:    Director of Mobilisation                   …………………………….