Thousands Of Ghost Workers Discovered In Osun Verification Exercise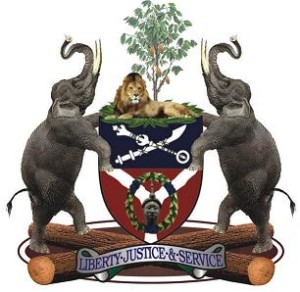 Scores of ghost workers might have been detected in Osun State during the on-going 'operation show your certificates screening and verification exercise' in the state.
Investigation conducted revealed that the verification and screening exercise is on-going and yet to be completed, it was discovered scores of ghost workers were discovered in the local government, civil service and teaching service in the state.
The actual figure is not officially known as at the time of filling this report, it was gathered that some faceless workers who were drawing salaries from the coffer of the state were discovered.
Another set of ghost workers were drawing salaries from the purse of the state but were actually living in Ibadan, Oyo State, not working for the money they are drawing from the state.
The operation show your certificates and verification screening exercise was reached between the labour movement and the state during the current unpaid salaries impasse when the number of workers drawing salaries from the state government came up for scrutiny.
There are about 35,000 workers on the payroll of the state government leaving the government with N3.6billion wage bill monthly.
The state Chairman of the Nigeria Labour Congress (NLC), Comrade Jacob Babatunde Adekomi while speaking at the just concluded stakeholders' conference organised by state legislators both in the state and National Assembly told the state government that the issue of salaries needed to be reviewed adding that the labour movement believed that there are possibilities of ghost workers among 35,000 workforce in the state.
Adekomi noted that chunk of workers of the state had left service in 2012 during the implementation of the contributory pension scheme in the state.
Both the state government and labour thereafter agreed that the screening exercise be conducted immediately after the suspension of strike over unpaid salaries to workers in the state.
As at the time of filling this report, the actual figure of ghost workers could not be determined as none of the ministry officials are ready to speak on the development.
The exercise is still on and once the exercise is completed, the report will be made public by the state government.