Appeal To Your Members, Not Buhari – Osun Government Tells NMA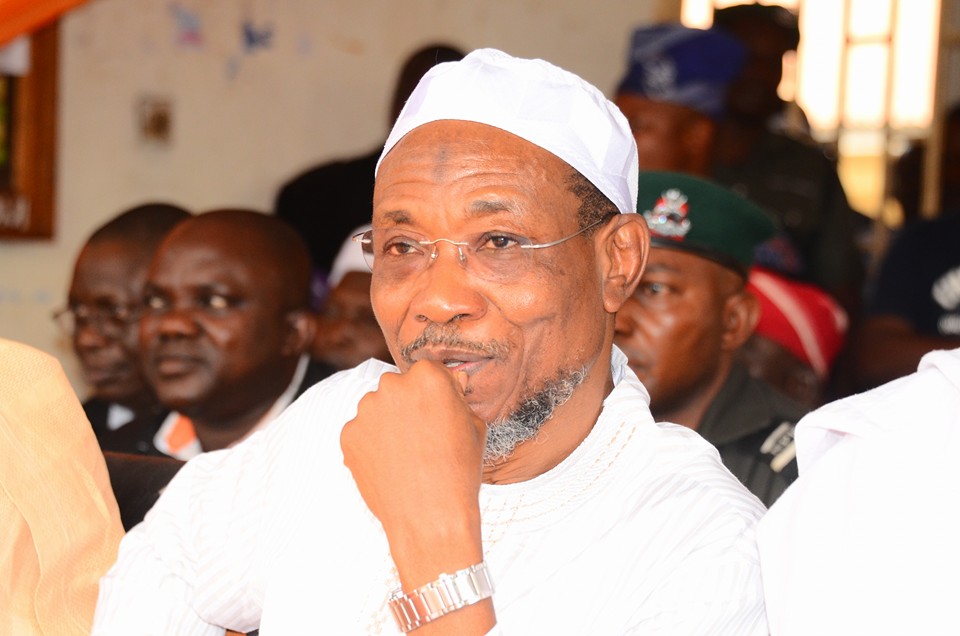 The Governor of Osun, Ogbeni Rauf Aregbesola, on Friday described as misplaced the call made by the Nigerian Medical Association to President Muhammadu Buhari and the All Progressives Congress (APC) over the abandonment of duty posts embarked upon by some of its Osun State branch members.


NMA had
on Thursday
issued a statement appealing to President Buhari and APC to call Aregbesola to order to succumb to the doctors' demands.
Aregbesola, in a statement by the Director, Bureau of Communications and Strategy, Office of the Governor, Mr. Semiu Okanlawon, said the NMA's appeal should rather go to its members in Osun, who have abandoned their duty posts for about 11 months now.
He said that the striking doctors initially created the problem themselves by going against the accepted modulated salary regulation applying to over 40, 000 workforce of the state and so, it is normal that they should also be the ones to extricate themselves from the logjam.
The Governor disclosed that his administration had exhausted all avenues to solve the problems through dialogues and negotiations.
He stated that all moves to resolve the problem amicably were turned down by the doctors, who incidentally were being paid their monthly salaries without working up until September 2015.
The Governor noted that the NMA appeal is better directed to its Osun State Chapter members rather than President Buhari or the APC.
According to the Governor, it amounts to pure hypocrisy on the part of the doctors to demand what is outside the capacity of government, judging from the present economic realities.
"The appeal to President Buhari and APC is, to all intents and purposes, misplaced, misdirected and improper in that respect.
"One would have expected the NMA to properly address the situation by forwarding its appeal to the respected quarters it should go – the Osun striking doctors.
"Since the beginning of the strike nine months ago, government has opened its door for consultations, dialogues and meetings to resolve the matter but all these were frustrated by the doctor, who were still drawing their salaries despite having abandoned their duty," the statement said.
The government stated that the NMA should remind their colleagues the need to uphold the Hippocratic oaths they swore to, which in essence is to protect live and not endanger it.
Whenever the striking doctors tow the path of dignity, sincerity and understanding like other workers in the state, the statement noted, the government is ready to cooperate with them.