Aregbesola, Great Supporter Of The Church, Says Pope's Envoy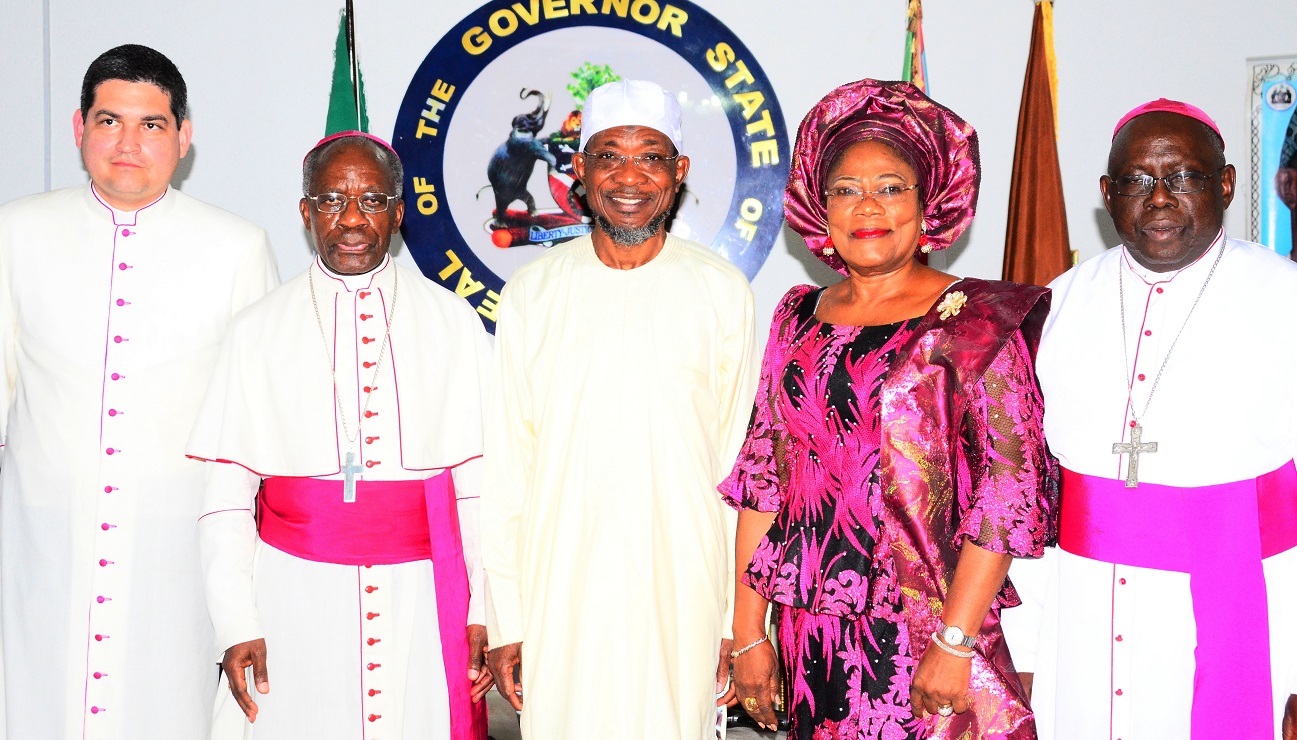 The Catholic Church yesterday described Governor Rauf Aregbesola of Osun State as a major pillar of support of the church, just as the church said it does not promote or support violence of any form.





This was just as the Governor Aregbesola said his government has no ill-feeling against any sect or religion, noting that religion is an instrument of developing capacity for love, instrument for refinement and testing the human will to resist provocations. Both spoke when the representatives of the Pope and Ambassador of the Vatican, Most Reverend Augustine Kashuja led other Bishops of the church to pay a courtesy call on him at the Government House yesterday.

The visit was ahead of the ordination of a new Bishop for the Osogbo Dioceses of the Catholic Church. The Papal envoy said there is no face-off between the Christians since the governor assumed office five years ago because of the role dialogue plays in the relationship between the church and the state.

Aregbesola pledged his administration's support to the Catholic and entire Church, promising that government will continue to work with leadership of the church, members as well other Christian bodies so as to bring about peaceful state where people will go about their religious, social and cultural activities without molestation.

In his remark, Professor Olu Aina, of the Osun Development Association ODA, who had been involved in the dialogue between the Muslims and Christian groups in the state over the hijab issue, said the furore on hijab had been resolved amicably.

I've not drawn salary since I became governor – Aregbesola Meantime, Governor  Aregbesola has given reasons why he had not constituted a new cabinet with about two years into his re -election into the office. He attributed the problem to the dwindling economy situation that is currently rocking not only the state but the entire country for some time now.

Speaking at an interactive session while hosting newsmen on Tuesday night during Iftau at the government house, Osogbo,Aregbesola stated that, if the cabinet were to be in place, the state government would require over N100million on them every month for the payment of their salaries and maintenance of their quarters and offices.