USAID trains Osun poly staff on Apiary, honey production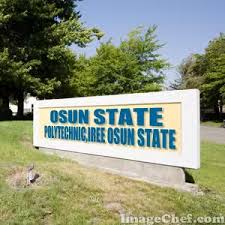 AS part of the efforts at improving the entrepreneurship skills of staff and students of Osun State Polytechnic Iree, a five-day workshop was organised for the polytechnic community on apiary, bee keeping and honey production.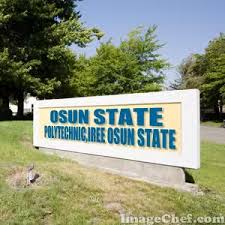 A volunteer of the United States for International Development (USAID) to Nigeria, Mr. Caleb O'Biren described the apiary farming and bee keeping as a panacea to poverty, saying it is a veritable venture that could boost the nation's economy.

The apiary workshop was packaged by USAID and Winrock International, a Non-Governmental Organisation, as a stable of the farmer-to-farmer programme of the organisation to boost Agricultural technology in Nigeria through trainings and workshops for officials of tertiary institutions and local farmers in the country.

The institution's Media Relation's Officer, Mr. Tope Abiola, said participants at the workshop were trained on modern technology of Bee Keeping and Honey Production which the USAID official described as a veritable venture that could be used to provide jobs for unemployed Nigerians.

Bee keeping specialist Mr. O'biren, an American based apiary and bee keeping specialist, declared that "apiary is a good venture that could be done in local communities with a little capital to produce honey in large quantity".

While explaining the importance of honey and demand for it in all parts of the world, O'biren explained that "honey production is not capital intensive, its production can survive a country, because it is what is needed by all homes in a country".

"It is a daily need that is used for treatment of certain ailments. It is also used to prevent certain deceases which could cause damage to some cells in our bodies".

Explaining why the Osun State Polytechnic Iree organised the training for staffers of the institution and farmers in Iree Community, the Rector of the institution who is the facilitator of the workshop, Dr. Jacob Olusola Agboola stated that it was part of the capacity building and skills acquisition program embarked upon recently by the institution.

Dr. Agboola stressed that "apiary and bee keeping is a type of agriculture that we must encourage in our community to engage our teeming youths in the country, who are unemployed, while employed individuals can also embark on it to boost their economic power.

He added that it is part of efforts of the Department of Agric Engineering and Bioenvironmental Studies of the Polytechnic to train local farmers in the state on modern Agricultural skills.