Osun Festival: Police Beef Security To Prevent Alleged Planned Kidnap Of Arugba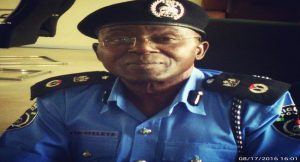 The Osun State Commissioner of Police , Mr Femi Oyeleye, on Wednesday, assured that the command has beefed up security in the state ahead of the Osun Festival to prevent the alleged plan to kidnap the Votary Maid traditionally known as "the Arugba Osun".
The CP said this at a press conference in Osogbo, the state capital ahead of the festival which will climax on Friday.
The Arugba is the key figure and the center of attraction during the annual festival as she is believed to be the representative of the Osun goddess.
The CP said the police got some intelligence report on this and the Ataoja of Osogbo, Oba Jimoh Olanipekun barely a day to the grand finale of the festival also reported the plan to kidnap the Arugba to him.
"We have received intelligence report that some people are planning to kidnap the Arugba Osun.
"The monarch of the town also said this. So we have increased surveillance around the Arugba to prevent this. We have reinforced security around the Arugba and even the 'Igba' so that the festival can go on without any hitch.
"We are also assuring worshippers and all visitors of adequate security. The crime rate in Osun State is one of the lowest in the country and we will do everything to sustain this."
Oyeleye warned police officers in the state to desist from extortion and other misconducts, saying he would not allow anyone of them caught to go unpunished.
The CP stated that the he had renewed his drive towards sanitizing the command because this was in line with the directive of the new Inspector General of Police, Mr. Ibrahim Idris.
The CP said 29 policemen were undergoing trials at the Provost Office for offences ranging from extortion to dereliction of duty among others.
He said that the report of the trial would be made public in about a month's time when the trial would have been concluded.