Hijrah: Aregbesola congratulates Muslims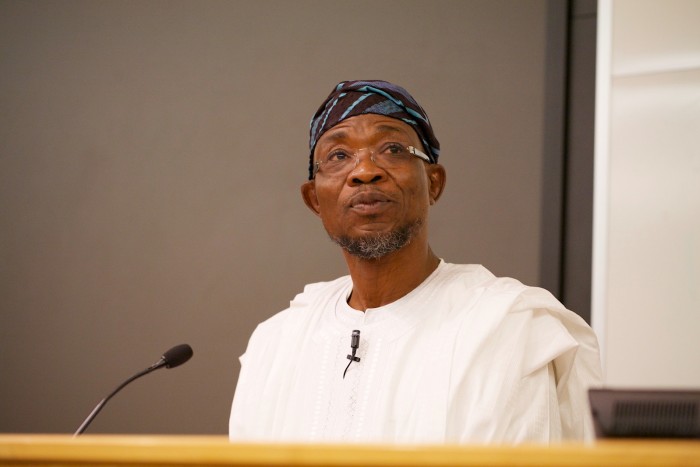 *Tasks them to always persevere in the face of hardship
The Governor of Osun, Ogbeni Rauf Aregbesola, on Saturday observed that endurance and patience should be the touchstone in every Muslim's way of living as he congratulated them for this year's hijrah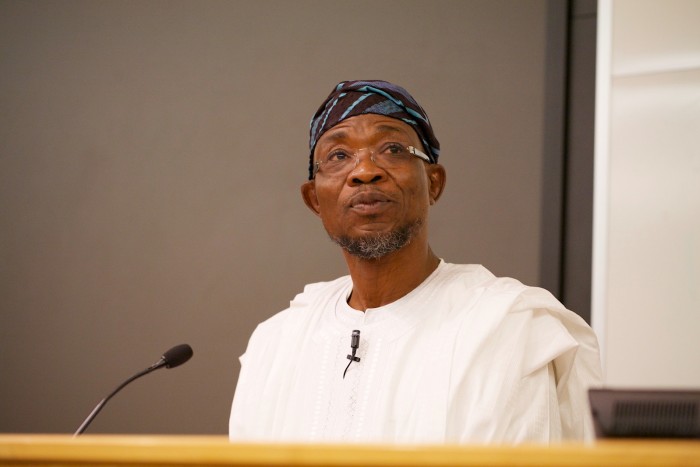 Aregbesola, in a statement by the Director, Bureau of Communication and Strategy, Office of the Governor, Mr. Semiu Okanlawon, felicitated with Nigerian Muslim Ummah on the occasion of another new Hijrah year 1438 AH.
The governor said as Muslims enter a New Year, they must not only celebrate alone but strive, as part of what Allah commands them, to internalise the lessons of the essence of the Hijrah as exemplified by uncommon patience and endurance of Prophet Muhammad (SAW) in the face of hardship.
Aregbesola noted that the occasion is a vivid reminder of what Hijrah represents in the lives of Muslims, saying Prophet Muhammad (SAW) emigrated from Makkah to Madinah in 622 A. D. after the people of Makkah stressed his patience beyond its limit.
He enjoined Muslims, in the spirit of the New Year, to always forgive, eschew unhealthy rivalry, anti-social behaviours and above all avoid all acts capable of attracting or causing crisis in the land.
This statement read in part: "As we celebrate the Hijrah this year, we should not let its real lesson, that of patience with steadfastness be lost on us.
"We say congratulations and happy New Year and we pray the Almighty Allah to grant the Ummah the opportunity of this celebration many years ahead and preserve Nigeria for us as a single, united, peaceful and progressive nation.
"We must remind ourselves that the role of the Muslim Ummah in the celebration of Hijrah year is to emulate the patience and endurance of Prophet Muhammad (SAW).
"The Prophet's endurance and steadfastness eventually paid off in Madinah where he established an Islamic State with based on truth and justice, which many nations of the world now emulate.
"Thus, the essence of that historic endeavour was to enable Muslims know that after every period of difficulty comes relief as contained in Chapter 94: 5 and 6 of the Glorious Qur'an.
"We therefore use this medium to call on the Ummah to have spirit forgiveness, promote peace and love; eschew rancor and bitterness; be just, sincere, responsible in all undertakings and should avoid anything capable of attracting Allah's and our fellow human beings' anger in the present circumstance we found ourselves, as with every hardship comes ease and relief.
"We equally call on the Ummah to be steadfast in promoting the message and virtues of Islam in this trying and challenging time of the Nigerian nationhood.
"We also reiterate our call to the Muslim faithful to intensify prayers for the nation against all manners affliction as we currently experience in term of economic hardship, seek for Allah's intervention on the economic challenges and the  insecurity threatening the country."