Osun Government Promises To Promote Cultural Events In The State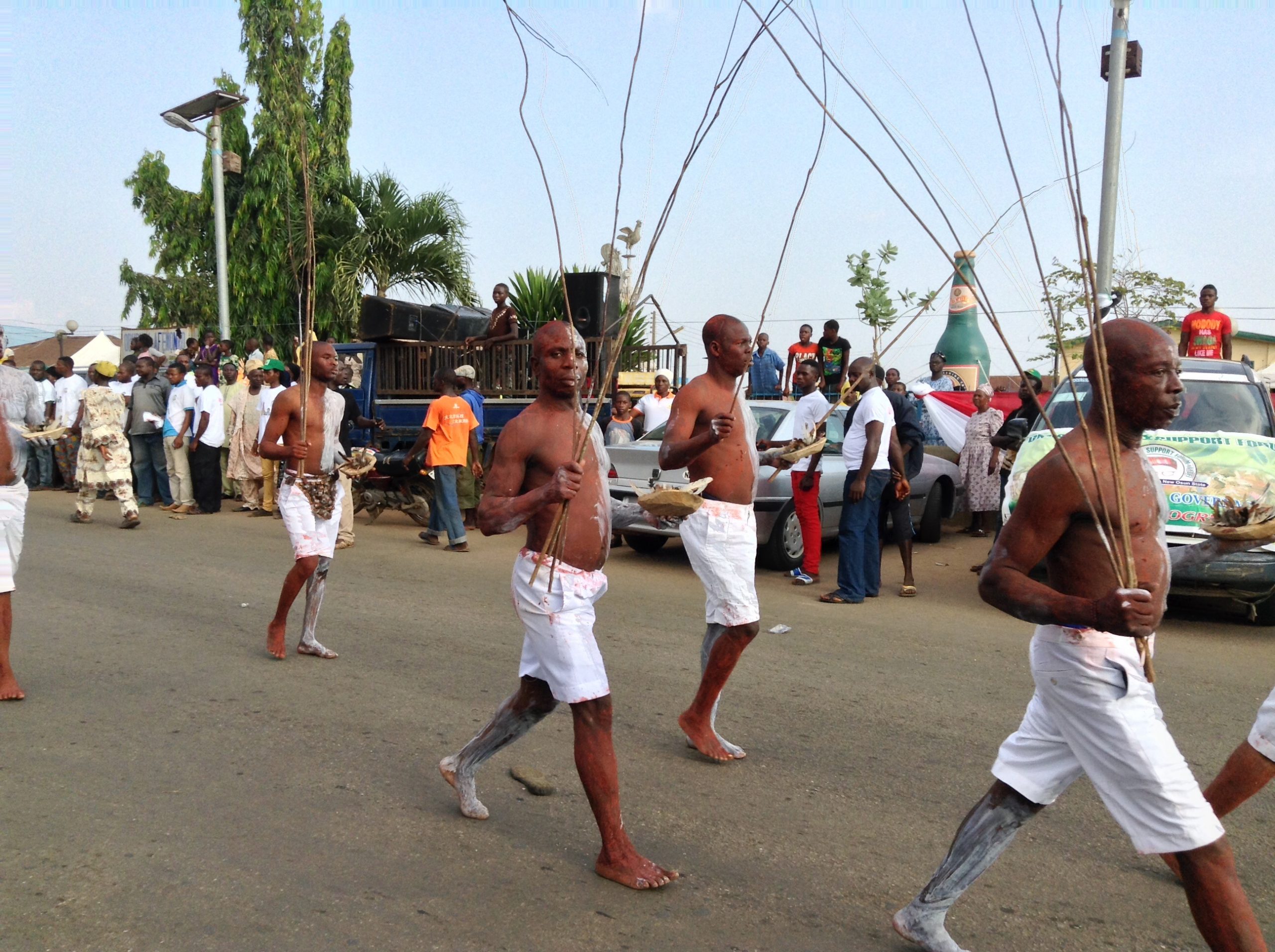 The Government of the State of Osun has once again reiterated its commitment to promoting cultural events in the state in order to boost the tourism potentials of the state.




This statement was made by the State of Osun House Committee Chairman on Culture and Tourism, Mr. Olasunkanmi Adufe Akinola at the exhibition of arts and crafts organised by the State Ministry of Information, Home Affairs, Tourism and Culture with the State Tourism Board as well as Osun State Arts and Culture as part of the series of programmes to mark this year's Olojo festival.
Mr. Olasunkanmi observed that tourism has become a veritable income generation venture worldwide hence the need to develop all tourist attraction events both natural and man-made.
In his opinion, a member of the State House Committee on Culture and Tourism, Mr. Israel Oluwatomilayo Aloba, who accompanied the Chairman to the occasion said the State should have a media platform to showcase all the rich tourist attraction sites and events in the state to the outside world.
This, according to him, will create awareness in the people as well as investors in Osun Tourism potentials.
Series of activities such as traditional wrestling, performances by various cultural troupes as well as exhibition of art
works and traditional Yoruba cuisines were displayed.
Meanwhile, the grand finale of the Olojo Festival holds tomorrow (Saturday, 15th October, 2016) at the Palace of the Ooni of Ife where the Ooni, Oba Adeyeye Enitan Ogunwusi Ojaja II will wear the Are Crown for the first time since his ascension to the throne of his ancestors.
The State of Osun and Governor Rauf Aregbesola thus felicitates with the Ooni and the entire people of Ife both at home and in the Diaspora on the celebration of this year's Olojo festival.
The State Government has enjoined the celebrants to be peaceful during the celebrations and should show the Omoluabi virtue for which the State of Osun is known.