Aregbesola Is A Political Trailblazer- Ogbonnaya Onu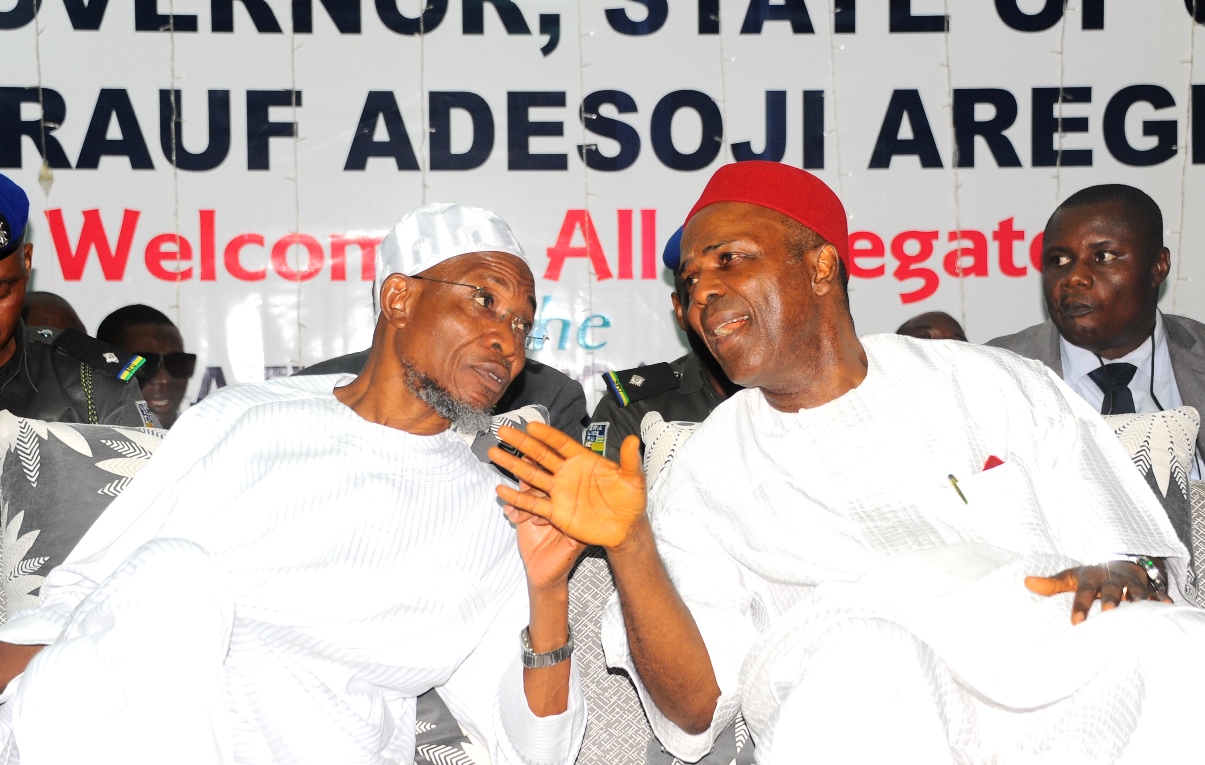 The Minister of Science and Technology, Dr. Ogbonnaya Onu on Thursday evening eulogized Governor Rauf Aregbesola of Osun for breathing life into the economy of the state through the promotion of science, technology and innovation.
The Minister said the state has contributed greatly towards enhancing and mobilizing the energies and potentials of the people for general advancement.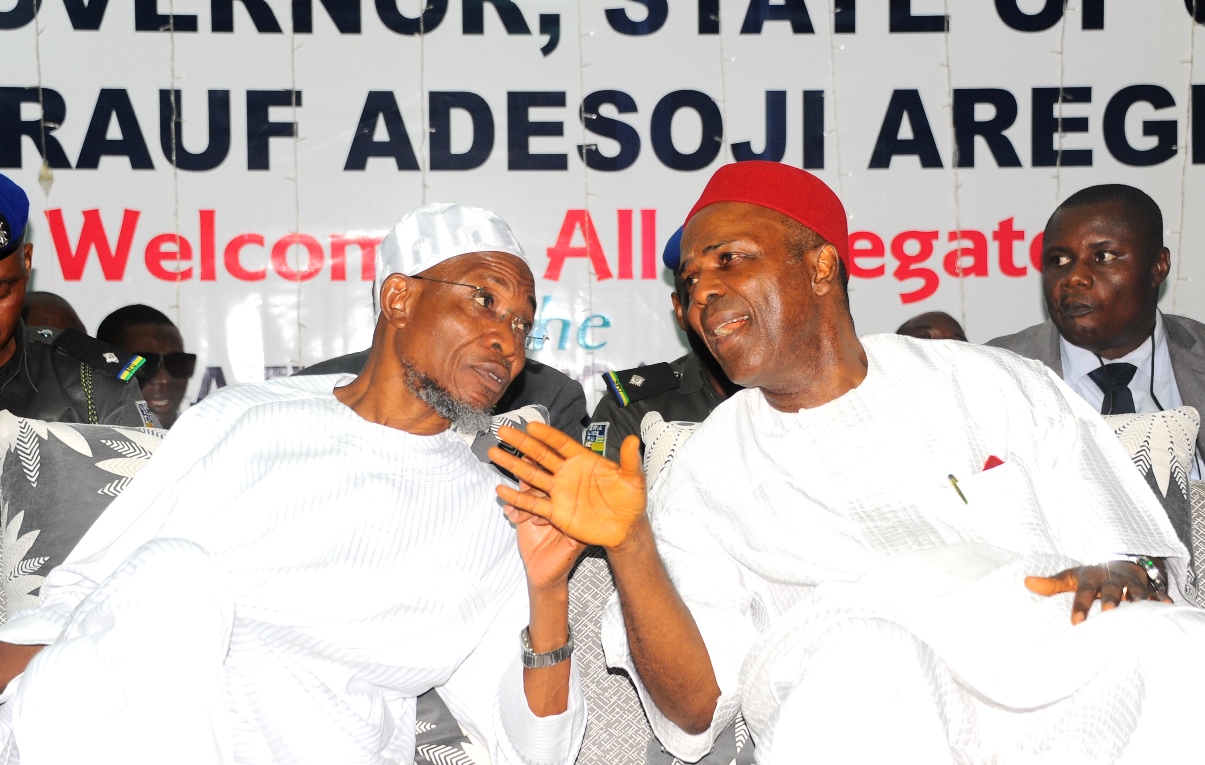 Dr. Onu stated this while addressing the people at the 14th conference of the National Council on Science and Technology, at Atlantis Civic Centre, Osogbo, Osun state.
Onu who described Governor Aregbesola as an unusual Governor, running unusual government, said his great interest in science and technology has placed the state above its counterparts.
Onu said the nation was aware that the state government of Osun led by Governor Aregbesola has succeeded in bringing innovation to governance as being reflected in the countless number of his policies and programmes.
He attributed his successes to the great interest he has in the well being and welfare of his people irrespective of socio-economic, political and religious affiliation.
Onu added, "I appreciate you on your irrevocable commitment to innovate the state through your consistent application of science, technology and innovation.
"I am not only appreciating you on giant strides recorded over the years as the Governor of this state, but most importantly, your undaunting determination in creating a knowledge based society for the citizenry.
"We are aware of your immense contributions to science and technology as we are consciously aware that your government brought science, technology and innovation into governance through the promotion of quality and functional education, infact, this is the right state in the right direction.
"Your administration's determination to e-learning devices provided for public school students and home-grown feeding scheme have been a paradigm of innovation in governance as these laudable feats had encouraged millions of pupils to education.
"I can say this over and over again that Osun through Mr. Governor's innovative ideologies has revived the lost glory, rot and decadence in education system of this country as his administration widely opened doors of the schools to all children without being influenced by any socioeconomic, political and religious tendency.
"He (Aregbesola) believes that every child is entitled as enshrined in our constitution to benefit from quality, functional and qualitative education just as his administrative philosophy is based on the need to ensure that every child is educated, knowledgeable, literate and westernised in order to contribute meaningfully to national growth and development.
"We know you, and we knew that within six years of your administration, Osun has reenergized both human and capital potentials in building an ideal society greatly conscious of science, technology and innovation.
The minister disclosed that Osun state social intervention programmes have taken priorities in the agenda of the Federal Government just as many of these intervention programmes have been implemented by President Muhammadu Buhari led administration.
"Your social intervention projects are now being implemented by Federal Government. This include; School feeding programmes, youth empowerment programmes, among others.
"So, when we talk of moving our nation from a resource based economy to a knowledge based economy, we can't achieve this until we eliminate illiteracy, and this is what Governor Aregbesola has been doing in Osun as he has been banishing the scourge of illiteracy and mediocrity by promoting science and technology", the Minister stressed.
He commended Governor Aregbesola for assigning science and technology to his Deputy, saying the move was a clear manifestation of the Governor's appreciation of the importance of education, science and technology to nation building.
"Though Aregbesola is an Engineer but there are so many Engineers who cannot do what he has done. He has proven to the world that no country, state, local or society moves forward without being grounded in science and technology", Onu buttressed.
Speaking on the theme of this year conference: "Role of Science, Technology and Innovation in the Diversification of the Economy", the Minister said the theme was symbolic especially at this time of economic doldrums.
He said the economic challenges facing the nation requires urgent action to diversify the nation's economy in a sustainable and competitive manner by deploying science and technology as an instrument for national rebirth.