Aregbesola, Ambode, Ajimobi Charge Women On Forthrightness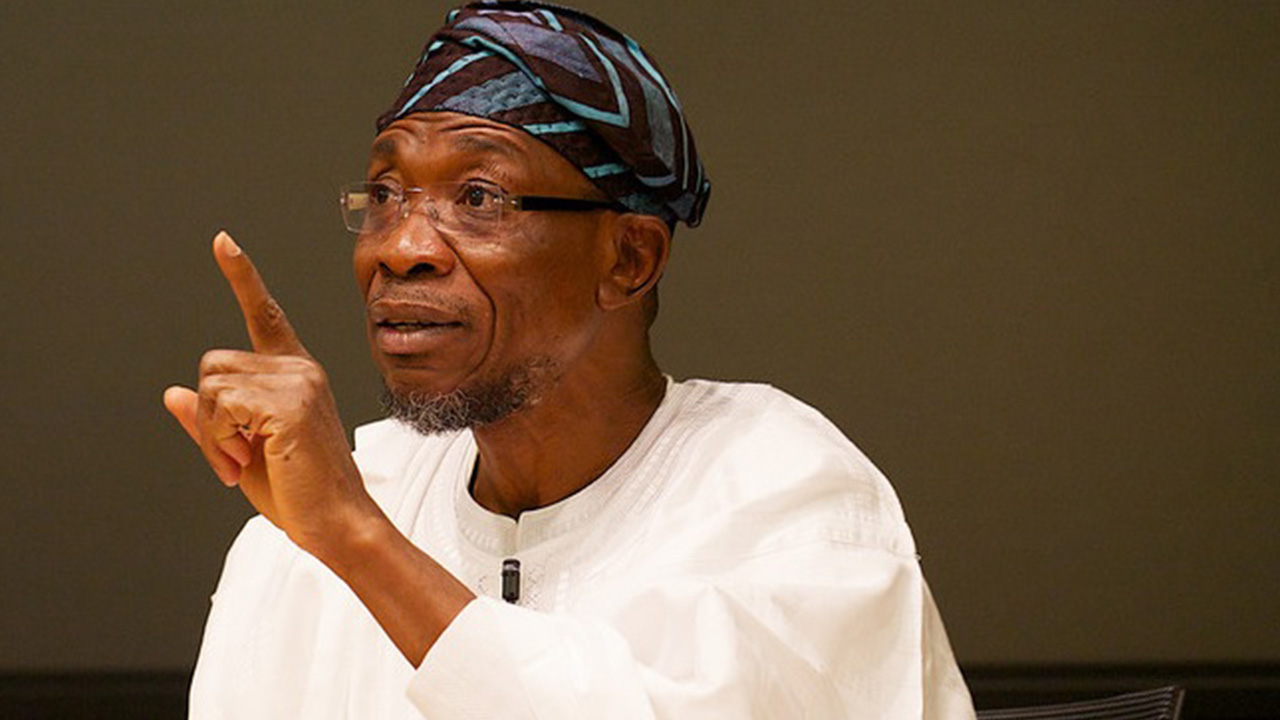 As part of efforts to rescue the nation from the shackles of the current economic imbroglio, the south-west governors on Wednesday admonished women to form a formidable bulwark capable of liberating the nation from the present economic predicaments.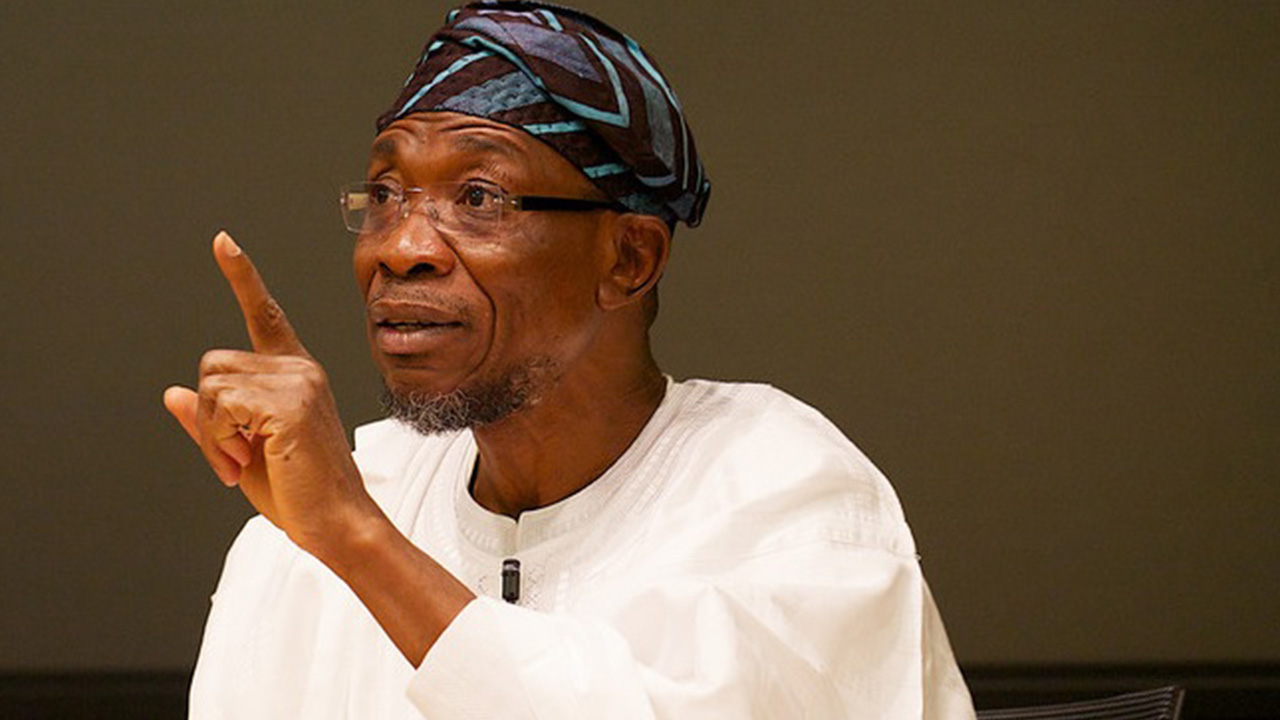 The trio called on governments at various levels to place women's interests at centre of development as they contribute significantly to national economic growth and development.
The governors gave the charge while addressing women during the 5th National Women's Summit of Oyo State Officials' Wives Association (OYSOWA), held at Professor Theophilus Ogunlesi Multi-purpose hall, Ibadan, Oyo state.
In his remarks, the Governor of Osun, Ogbeni Rauf Aregbesola who commended women for being resolute and resilient in the face of the current economic situation, said much needed to be done to opt the country out of the current socioeconomic, political and religious challenges.
Aregbesola said for Nigeria to survive, women must be empowered to work and participate actively in the economic activities of the country so as to enhance all round transformation, growth and development being aspired by all.
According to him, it has been well established by studies upon studies that the level of development in a society is directly proportional to the level of empowerment of women and the role they play in the economy.
He said the future of every society is determined by the quality of the women in such society, hence calls for total reawakening of women's virtues to enhance economic advancement of the nation.
Aregbesola said every serious government must take women empowerment as an integral aspect of governance, adding that no tangible policy could be successfully implemented if women are schemed out.
He said women empowerment must begin with compulsory education of the girl child, saying "educating a female child is more or less an act of building a nation".
Governor Aregbesola called on the three tiers of government to always raise the status of women and help them to realise their greatest potentials.
The Governor submitted that, if women are properly empowered, their potentials can make meaningful contributions to nation's building.
"Women must be empowered because there is no society that shackles more than half of its population that can develop or progress. We must resist anything that reduces the chances of women in our society.
"We must empower women to be able to face any challenge particularly women at lower economic ebb. We must organise women to be economically viable, independent and resourceful.
"This must begin with compulsory education of the girl child. I have searched the religions traditional, Islam and Christianity, I did not see anything that stands in the way of women education and empowerment", he added.
Analysing some of the women's oriented programmes being implemented by his administration, Aregbesola said Osun has succeeded in taking women empowerment to be an integral aspect of governance.
"Our O'meals programme in which we feed school children in Primary 1-4 every school day is basically a women empowerment programme. As a government, we share the belief that, if properly empowered, our women, particularly from the rural areas, can make meaningful contributions to the development of our dear state.
"We are determined as a government to elevate the status of our women, both in the rural and in the urban areas. Beyond the economy, we are also mindful of their potential to contribute meaningfully in politics as we are making serious effort to encourage women to take up more prominent roles in political affairs.
"It is our belief that women position in government will serve to encourage more women to develop a higher level of confidence in their political capacities and efficacy.
Aregbesola implored women to rededicate themselves and champion their feminine roles especially in building a virile, productive and sustainable society.
"While commending our women for mobilising other women for self-actualization, we must equally remind them on the need to remain focused and determined in supporting men to provide society that we all aspired.
"The ultimate women must be a champion for eradication of Female Genital Mutilation as the acts is cruel, wicked and inhuman", he stressed.
The Governor of Oyo state, Senator Abiola Ajimobi, said the roles of women must not be ignored by every serious government as they determine the democratic success of the society.
He called on government at all levels to place women interest at centre of socio-economic and political decisions.
According to him, the interests of women must come at the economic forefront. They must be well represented and considered in every aspect of governance if truly we want to build a nation that will a model.
He added, "The ultimate women are essential at this period of significant economic shift that shapes our collective lives.
"The significance of women in life is as important as pivotal role plays by tripod that holds objects because women are the pillars behind every success recorded by men. They are the masterpiece of nature, sustainable pillars and architects of good things in the society.
On his part, the Governor of Lagos, Mr. Akinwumi Ambode, lamented on the recession that has hit the nation's economy, saying in spite the economic realities, the southern governor would not rest on their oars to rescue the country.
He said all hands must be deck to revive the country from being consumed by the menace.
Ambode said the country has gotten to a stage where everybody's ideas especially the women must be taken serious to redeem the nation for the betterment of all.
Lagos state Governor said, "the current economic situation has posed a serious challenge on us as individuals and governments, thus calls for collective supports to move the country forward.
"Both men and women must be resilient, forthright and undaunting at finding solution to the current situation.
"We must not shy away from our responsibilities but rather form a formidable force to make our nation great again.
Earlier, the wife of President Muhammadu Buhari, Hajia Aishatu Buhari, canvassed support for women, saying women are ready to make the country great again.
Hajia Aishatu who was represented by the wife of Zamfara state governor, Hajia Hasman Yari, charged governments on the need to invest greatly in women as they (women) are potentially endowed to accomplish government's dreams.
The convener and wife of Oyo state Governor, Mrs. Florence Ajimobi, said the 5th edition of the Oyo State Officials' Wives Association's National Summit was aimed towards creating the ultimate women in the face of the harsh economic realities.
She said the forum had over the years been a viable mechanism in finding remedies to socioeconomic, political and religious challenges confronting women in the country.