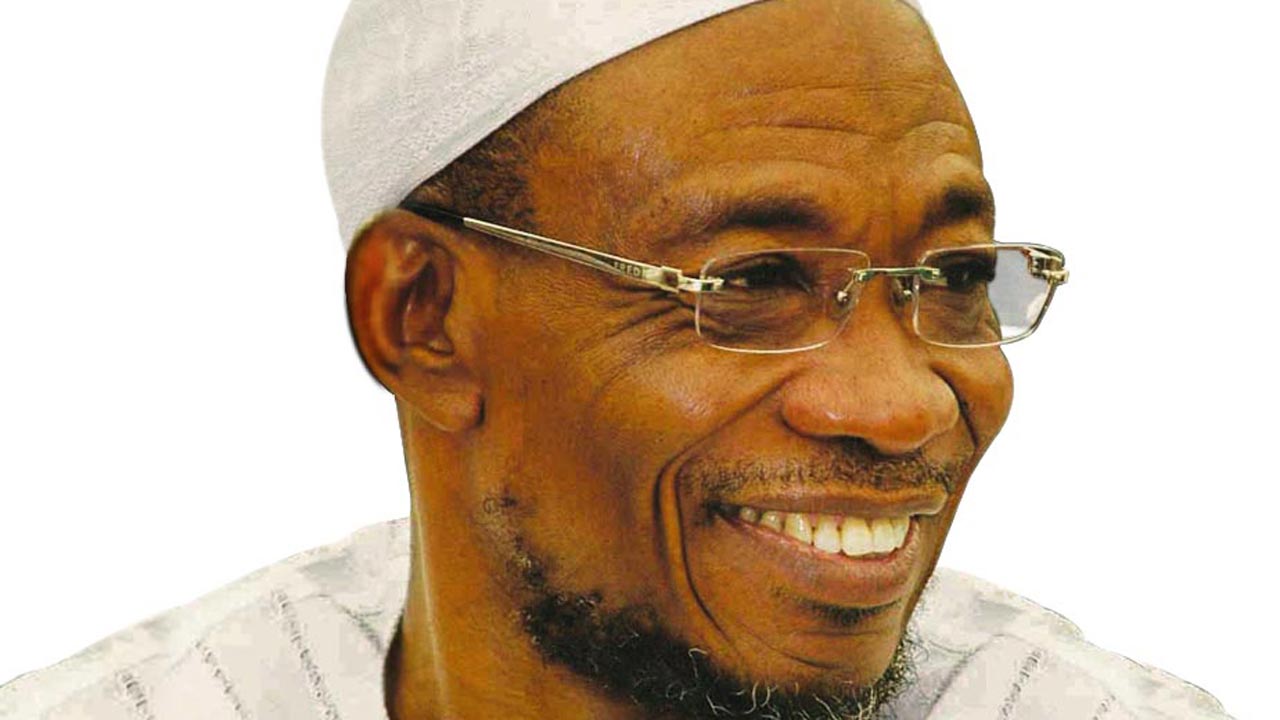 Aregbesola: Redefining Development
In a paper presented at a colloquium to mark his six years in office as governor of Osun State, Rauf Aregbesola reiterated his administration's commitment to laying a solid foundation for the state in every area such that tampering with its progress in the future would be difficult, if not impossible. While describing "rising expenditure, especially wage bill, within the contrast of falling revenue" as the  biggest challenge  facing  his  government, Aregbesola promised that his administration would do all within its powers to ensure that no one was left behind in the distribution of  the  dividends of democracy  to the  good  people  of  Osun. "We are grappling with the challenge of finance and we are doing all within our power to complete all the projects we started. We are not going to leave any project uncompleted", the governor stated.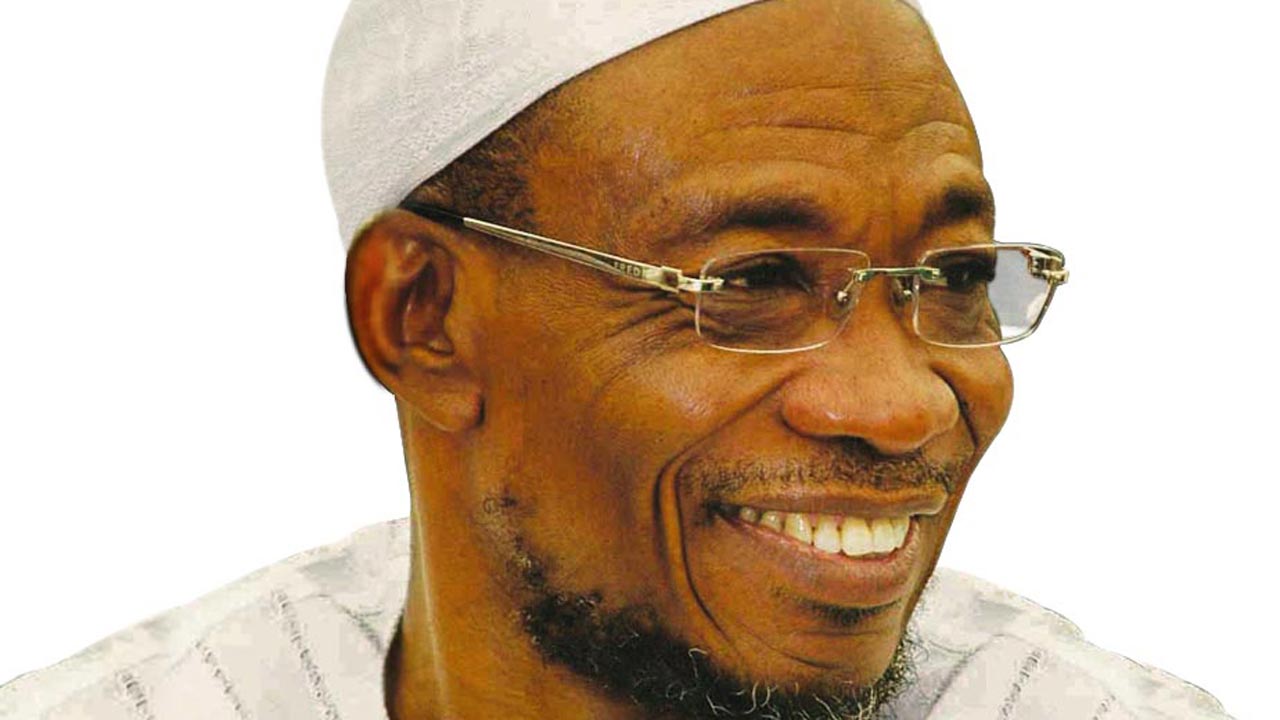 Democracy hath no fury than a people abandoned! So, what is Raufnomics? In my considered opinion, the promoter has given a clue:    it is about "getting as much from little and using the resources of the state to maximally benefit the people".  It is about "strategic planning and intervention in society; making governance mass-based and people-centric"; and "guaranteeing the maximum good for the maximum number of people." With a special reference to Osun,  Raufnomics has proved to be a popular solution  to   the  state's socio-economic problems created as a result of years of Nigeria's  sole  dependence on proceeds from crude oil. It has helped sustain the state even as it continues to encourage innovative interventions within the framework of the administration's Six Point Integral Action Plan in such a way as to help put the economy of the state back on track.
In addition to some of this administration's laudable achievements which  have  already  been  captured in Aregbesola's speech at the event, the establishment of Osun Job Centre, designed principally  to serve as an interface between  jobseekers and employers of labour;  the  procurement of no fewer than 125 Patrol Vans, 20 Armoured Personnel Carriers (APC) and one helicopter which has  helped   in drastically reducing incidences of crime in the state;   and  the creation and successful take-off of 61 Local Council Development Areas (LCDAs), three Area Offices and two Administrative Offices from the former 31 Local Government Areas  are also some of the ways this government  has positively affected the rule of the game.
A strong advocate of regional integration, he was a major force in the establishment of the Development Agenda for Western Nigeria (DAWN) Commission, an institutional and programmed body saddled with the responsibility of midwifing the regional integration agenda of the Southwest states.  And, with the creation of Osun Education Quality Assurance and Morality Enforcement Agency, I doubt if any misguided pupil or student will ever attempt to task the tolerance of the good people of Osun or insult their collective intelligence again.
Aregbesola's approval of the immediate commencement of a unified Public Service in the state is worth mentioning here. Apart from repositioning "the State Public Service for efficient and effective service delivery at all levels of governance", the step is also aimed at removing "all restrictions to seamless movement of personnel from one spectrum of the Public Service to the other". Needless to repeat that it is in a bid to ensure transparency in the state's financial dealings that he recently inaugurated the Hassan Sunmonu-led committee on allocation of revenues to "oversee allocation of state's revenue to prompt payment of salaries as well as adequate running of government."
The price of fame, it is often said, goes beyond brooding or bargaining around the frustration of some mischievous parallelisms! But when will Nigeria's vine overcome the antics of her "foxes, the little foxes" and who will raise the hands of her Moses as an assurance of permanent victory? Coming closer home, if we have an avatar at the helm of affairs in Osun, how come the state is such in dire straits that it now seems as if delayed salaries have come to stay with us? Assuming without conceding that we are in this pass because of the level of our debt and its management, as a result of which dear state has allegedly become slave to Irrevocable Payment Standing Orders (IPSOs) and other debt recovery instruments, how do we situate the fate of richer and resource-endowed states like Ondo and Bayelsa which are also behind schedule in terms of salary obligations to their workers?
Well, the tragedy of our Nigerianness is that we deceive ourselves a lot and that has been our greatest undoing! Here, we play politics like an interest-driven game, unrepentantly   notorious for its art of the impossible and personal manipulations. That is why, despite  efforts by this dogged fighter at positively impacting lives   through his numerous programmes, policies and schemes, there still exists some unrefined, less-informed  detractors who derisively consider it fit and proper to constitute themselves into an opposition of the government of the day, however well-meaning and good-intentioned. Because of the way they  are fated,  they  always allow their personal and selfish desire for certain specialities to run wild thereby straying away from unprejudiced realities. They lust for what they do not have and that which is of no use to them and, despite the fact that they do not get that which they do not have and that which they neither need nor deserve, they delude themselves with it to spoil that which they are supposed to have but unfortunately they do not have.
In their world, there is neither economic focus nor political direction that is practically aimed at alleviating the people's poverty and pains. Instead, they revel in the virulence of insouciant leaders and the proliferation of unprincipled politicians. For no just cause, these individualists and spoilers culpably hate leaders for doing good, categorize a government which runs a most transparent allocation of scarce resources to tackle underdevelopment as 'reckless'; and  tag  one which strives to  confront problems engendered by socio-political transformation as  'insensitive'! Since they are experts at spreading beliefs that reject persuasion, they tar every developmental stride with the mark of corruption. In their myopic view, Opon Imo is a scam; O-YES, money-sapping; O-MEALS,  unnecessary; and policies and programmes aimed  at  shoring up the state's revenue generation capacity are 'too draconian and unfriendly'.
In any case, "minds differ as rivers differ", says Baron Thomas Macaulay.  While some might liken Aregbesola to a "controversial politician who doesn't listen to advice, however novel or useful", to others, he's one astute administrator who would not "want to enrich himself at the expense of the poor masses". While some might unfairly consider his style of governance as one "built only on propaganda", others see it – and, rightly, too – as "a source of hope in the face of the weak and bleak future that the Yoruba race and Nigeria face." In all  of  these  however;  and  political persuasions notwithstanding,  what critics of Raufnomics  cannot deny is  Aregbesola's  gentleness, straightforwardness and uncanny sense of direction which he has dispassionately deployed in  transforming the state into  an emerging market with a lot of potentials. Unlike others whose portion is in making promises at the drop of a hat with no real intention of keeping them, it is unRauf to allow people who delight in whirling by their dark clouds to be the limit of his success.
Need I say more on why Osun has continued to wax stronger, in spite of  the  biting economic slowdown currently troubling Nigeria's Israel?