Osun Pensioners Laud Aregbesola For Paying Arrears Of Pension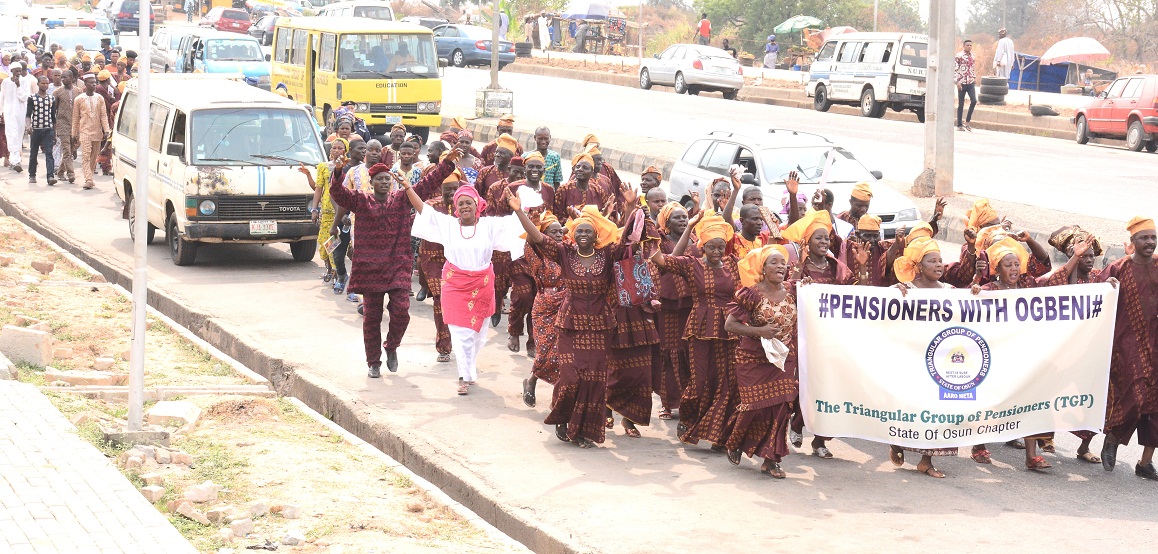 Over 3,000 Members of the Nigeria Union of Pensioners (NUP) in Osun State under the aegis of Triangular Group of Pensioners have lauded the state governor, Rauf Aregbesola for paying the arrears of their pension up to December 2016.
The pensioners staged a peaceful procession in Osogbo, the state capital at the weekend to demonstrate their supports to Aregbesola's administration and assured the governor of their unalloyed loyalty.
The NUP Chairman, Prince Rotimi Adelugba said the pensioners were grateful to Aregbesola for his magnanimity and cautioned other retired civil servants in the state not to play dirty politics with the issue of the payment of their pension by the state government.
He said "The state government has set up a committee headed by a veteran labour leader and former President of the Nigeria Labour Congress, Comrade Hassan Sumonu to fine-tune the issue of salary and pension payment in the state and suggest the best approach to the salary and pension issues in the state".