Praises, as Osun Averts Religious Crisis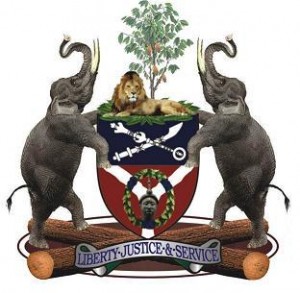 Osun government has been praised for swiftly resolving a miscommunication that could have degenerated into a religious crisis. The incident involved Muslim (veiled) sisters who had to participate in a biometric data capture that required removing the veil by Chams Plc., a consulting firm engaged by the state for its bio-metric data capturing.




Praises have poured in from diverse groups including The Believing Women, Al Mu'minaat Organisation which hailed Governor Rauf Aregbesola's quick intervention in a situation that could have snowballed into another religious conflagration. The president of the organisation, Hajiyah Mulikat Abiola-Hassan said the Governor's sagacity at resolving the crisis was worthy of commendation.
According to a report by The Ranaiisance, an online platform. "Chams PLC was engaged by the state government to do a bio-metric capturing of it's workers. The members of staff of the company had, during the exercise, insisted that female Muslims must uncover their ears for them to be captured and those who refused the order were turned down from taking part in the exercise. They claimed such has been the practice in the past and that women in Islamic head cover, hijab had cooperated, insisting that the latest exercise involving new members of staff of the state government could not be an exception.
"At least 30 women refused to expose their ears. A member of the Muslim Students Society who is also a Civil Servant in the state, Mrs S. A Okunade relayed her experience with the organisation. "I was one of about thirty women who refused to expose their ears during the massive biometric capturing. We refused and this caused disruption in the exercise. They later pleaded with us and promised to capture us the next day. We went as far as going to the State Universal Basic Education Board, SUBEB and the Permanent Secretary addressed us to co-operate with them because we are the last local government to be captured and that there was no complain from other local governments. He even claimed that they have done it for a Niqabite (veiled Sister) and she complied.
"The case went to the Muslim community and we were compelled to do it privately within SUBEB. Perhaps, the issue was more pronounced within the Ladoke Akintola University Teaching Hospital, LAUTECH where many concerned individuals (new members of staff) refused to yield to pressure. Dr Abdul Hakeem Ogundapo, who witnessed the capturing of medical consultants in LAUTECH said: "Chams insisted that a female colleague must expose her ears and she refused, which caused delay for the exercise. As such, the management had to intervene. Of course they were pleading with the Sister to uncover the ear. She persisted and was eventually captured. But Chams staff threatened she would most likely be deleted during review."