Opon Imo: Real Reason WAEC Honoured Aregbesola, By Inwalomhe Donald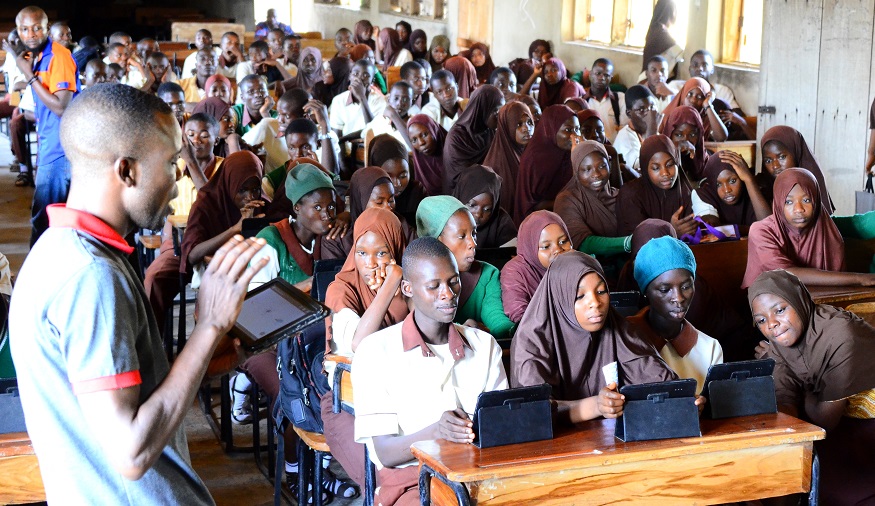 Governor Aregbesola has been honoured by WAEC for taking the lead in digital education in Nigeria. This truly is a tremendous opportunity for Aregbesola to help more Osun students get access to quality education. In the new global economy, digital education is an increasingly important part of education, and Aregbesola looks forward to guiding efforts to further expand the reach and breadth of digital education and its courses throughout Nigeria.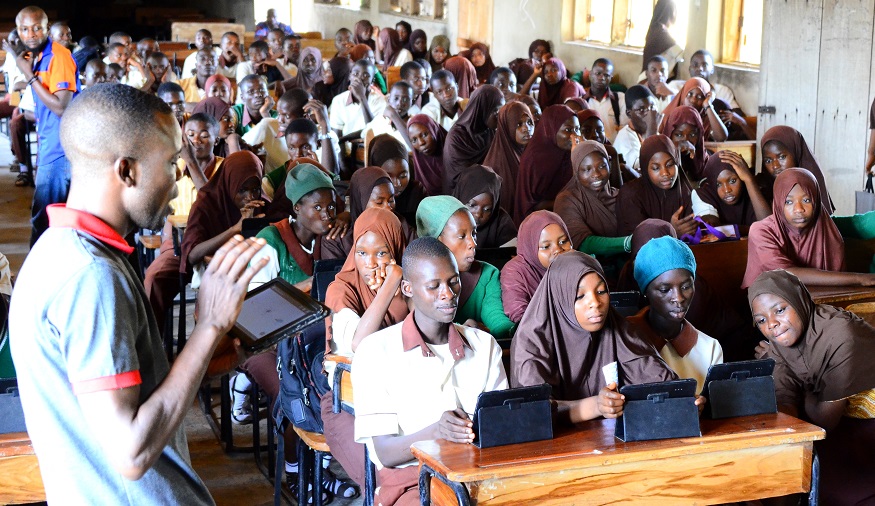 No country can develop where merit and excellence are not sufficiently recognized. 2012 t0 2017 provided a period to assess Governor Aregbesola. WAEC's endorsement of Aregbesola Opon Imo is an award for excellence and good governance which is a sober effort to recognize and fete merit and excellence in education in Nigeria. Today, Governor Aregbesola lays no claim to sainthood or any special Solomon wisdom but it could hardly be denied that his passion for educational excellence, commitment for human development singled him out for recognition of merit and make him a model for emulation by many because he laid the foundation for digital education in Nigeria.
Governor Aregbesola has proven that when there is palpable decline of faith in Nigeria, his sheer energy and imagination represent beacons of hope. WAEC endorsement of Opon Imo is a veritable reward for excellence and recognition of integrity in governance. The endorsement is a celebration of AREGBESOLA'S innovation and creativity in Nigeria.
Last week, West African Examination Council, WAEC, endorsed Governor Rauf Aregbesola's policies, especially in the education sector. Delivering a frame of endorsement to the governor on Friday, 3rd February, 2017, Head of the Nigeria National Office of the council, Mr. Olutise Isaac Adenipekun, who led a delegation of the national management of WAEC to the Governor's office in Osogbo, said Governor Rauf Aregbesola's interventions in education is "second to none" in Nigeria.
Adenipekun said, "The ongoing revolution in the infrastructural re-engineering of the school complexes in the state of Osun has also caught the attention of all stakeholders in the education sector in Nigeria and beyond.
"The immense contribution of the state government in the development of infrastructural facilities in schools, in particular, the "Mega Schools Project" is remarkable. It is in fact second to none in Nigeria", he stressed.
Adenipekun said Osun has contributed significantly towards enhancing Information and Communication Technology, ICT required in education sector which according to him remains the prerequisite to development of quality education in the country. Adenipekun, who recommended the Tablet of Knowledge to other states of the federation said the initiative had contributed towards educational development.
He described the innovation as a tool of educational revolution, breakthrough aimed at enhancing and encouraging the process of teaching and learning through the use of innovative technology.
"We are particularly proud of the landmark achievement and the major breakthrough of the current administration in Osun most significantly in education sector by the introduction of the ground breaking 'Tablet of Knowledge' also known as "Opon Imo" to students of the state at secondary level.
"As we commend the efforts of Mr. Governor on the landmark achievement and major breakthrough of his administration in education most importantly on the widely applauded 'Tablet of Knowledge' which had improved and encouraged teaching and learning, we equally recommend other states to key into this initiative so as to improve the education sector," he added.
Governor Aregbesola who described "the Tablet of Knowledge" as a panacea to education revolution, said the state had recorded national and international awards on the initiative. Commending WAEC for maintaining education standards in the country, Governor Aregbesola said the examination body had contributed tremendously in raising the standards of education in the West African sub-region.
Whether critics like it or not, Governor Aregbesola has laid foundation and remain the pioneer of digital education in Nigeria and he represents agent of change as far as digital education is concerned in Nigeria.
History of Digital Education will remember Governor Aregbesola as the first Nigerian to implement UNESCO 2011 recommendation on digital education. Nigerians need to visit Osun Sukuk Schools, Middle Schools and Elementary Schools. Governor Aregbesola has undertaken to build and equip schools with computer classrooms and training teachers to use digital media in education.
In this line, Opon Imo "local content'' in digital education has allowed teachers to use tablets to teach students. In the history of Nigeria, Governor Aregbesola will be remembered to be first leader to introduce digital education. Like India, Osun State is working to improve on Opon Imo. Truth is, years to come Governor Aregbesola will be remembered as part of digital education in Nigeria.
About 33 states in Nigeria are presently working on how to introduce digital education by using Osun model of Opon Imo. Through Opon-Imo, all books, laboratories and study materials needed by students have been catered for.
Governor Aregbesola promised that there would be no need of students buying books and other study materials. The tablet of knowledge, indeed, serves this purpose.