Osun Fact File: Brief History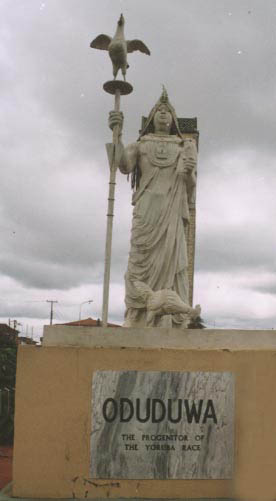 Yoruba tradition has it that Ile-Ife in the State of Osun is where Olodumare started the creation of the world. It represents the beginning of life, the birthplace of civilization, the embodiment of all that we see or feel. Osun is the ancestral home of the Yoruba Race whether home or abroad. It is the central and most important location of this morally rich, culturally sound and highly sophisticated race in the world. It represents the spiritual, the physical and the technological.
Vision is the pathway and the guiding light into the future. This was what the founding fathers and agitators for the creation of a state to be named '' Osun '' had in mind and did everything possible to realise the vision. They weathered opposition and confronted obstacles for the  generation past, present and unborn.
The struggle for the creation of Osun started as early as 1950. At that time, the present senatorial districts namely Osun West, Central and part of Osun East were subordinate towns under the administration of Ibadan District Native Authority but in there determination to get independence, traditional rulers and citizens of Osun Area submitted a petition to the British Colonial Administration in Nigeria demanding autonomy for Osun Division, with Osogbo proposed as the headquarters
To realise their aim, they pursued this agenda further in 1951, when a Commission Of Inquiry was set up the Colonialists, headed by H.L Butcher primarily saddled with investigating the crisis in Ibadan District Native Authority between Chief Salami Agbaje and Olubadan-in-Council. At this commission, named H.L Butcher Commission of Inquiry, a representation was made by people of Osun Area reiterating their resolve for autonomy. This demand was granted on March 17th 1951, thus recommending autonomy for Osun District Towns on April 1st 1951.
The resilience and doggedness of the founding fathers and crusaders for the creation of Osun was rewarded on August 27th 1991, when the administration of Gen Ibrahim Badamosi Babangida created nine states with Osun created out of Oyo State with Osogbo as the capital. It was a dream fulfilled and hope achieved.
Osun emboldens the history of a people whose quest for freedom, self-actualisation, determination and hope for a better tomorrow fought and won the battle for its creation. It was a dream fulfilled and hope achieved.