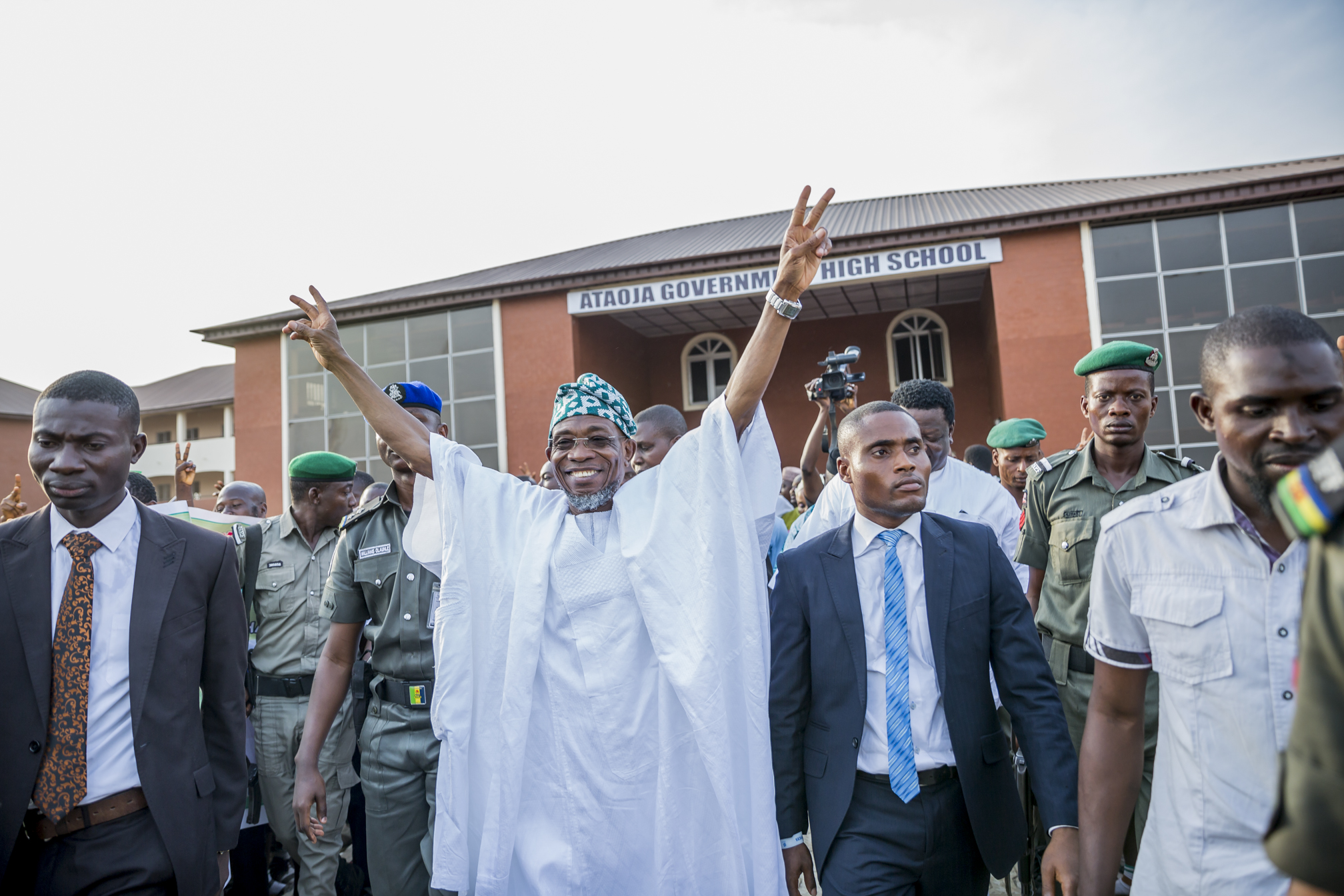 Enhancing Teaching, Learning in Osun High Schools
Rather than have rundown schools with decrepit facilities and unkempt pupils that may be predisposed towards hooliganism, indiscipline, truancy, among others, the Osun State Government seeks to have its high schools upgraded with state-of-art facilities occupied by well-behaved students, as exemplified during the commencement of academic activities at its new high schools. Funmi Ogundare reports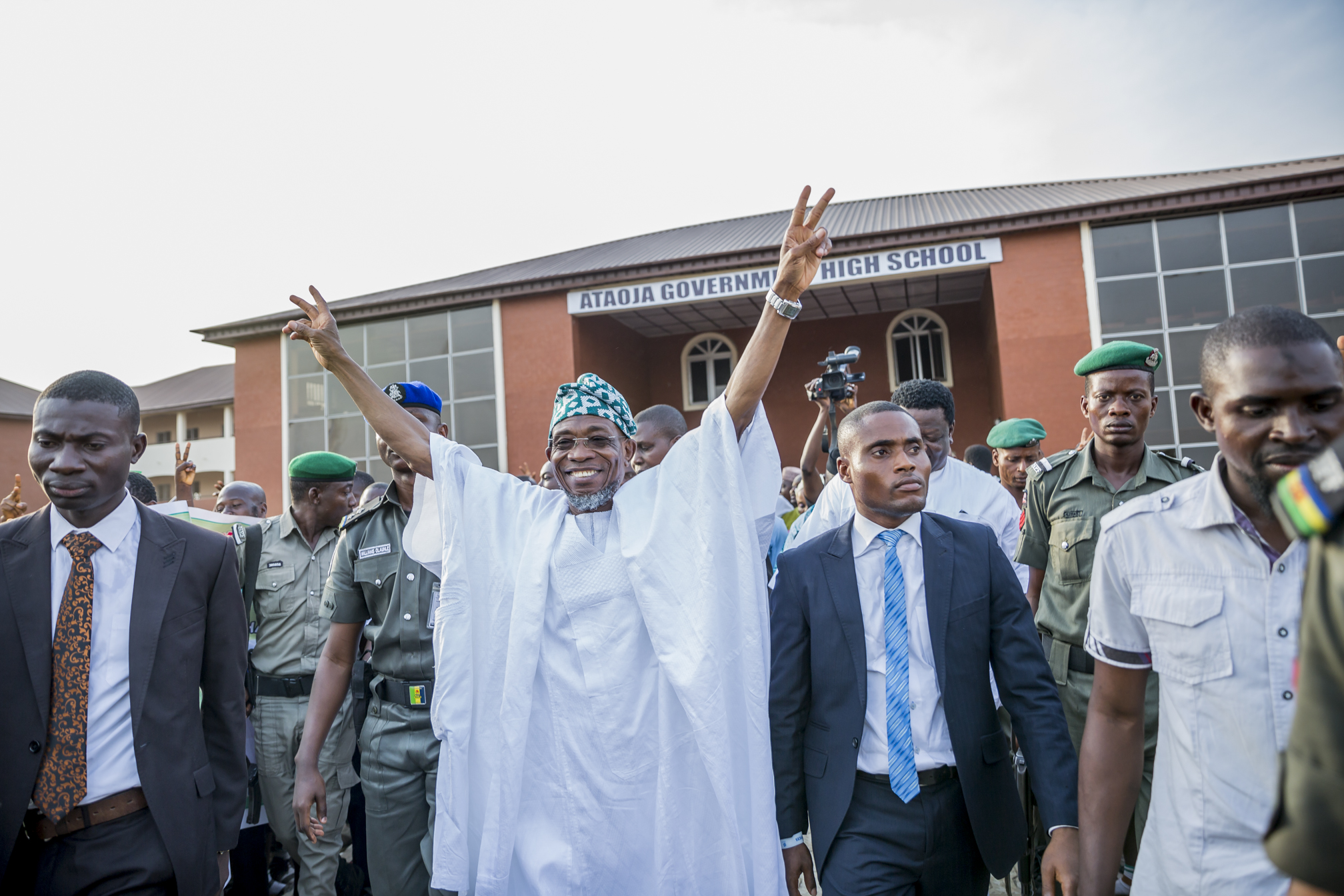 Moved by the need to create centres of excellence with best practices in high school education, designed to attract the best brains from their catchment areas, draw intakes from public middle schools, where excellence will be the watchword, the Rauf Aregbesola administration in Osun State decided to take the bull by the horn with an ambitious project of 100 elementary, 50 middle and 20 high schools.
Out of the 20 high schools, four of them: Wole Soyinka Government High School, Ejigbo; Osogbo Government High School; and Adventist Government High School, Ede were inaugurated between November 23, 2015 and November 28, 2016, while Ataoja Government High School, Osogbo was inaugurated last week.
It was funfair of some sorts at the opening ceremony and commencement of learning at the schools as Aregbesola remarked that, "these four schools are part of the 20 brand new state-of-the-art high schools our administration has undertaken to build. Out of these, 11 have been completed while the four we are celebrating today have been totally completed and are now being made available for the use of the public. We give God the glory!
In a paper, 'We have seen the Future', Aregbesola said the ideas of the schools were muted not just as another nondescript learning centres, but as centres of excellence, adding that the state is celebrating active learning, while describing the celebration as a day of victory.
"The children we are producing are being prepared to be highly skilled individuals that would be relevant in this brave new world and better future of tomorrow, hope of the people. It is the future we are celebrating now.
"The overall consequence of what is happening in the society now is that low skills and menial jobs will be eliminated, meaning that only highly skilled individuals will be relevant in this brave new world. This is the future we are preparing our children for.
Any society without this vision is going to be backward and dependent when this future arrives. We are celebrating today because we can see the future and we are confident we are on the right path."
Aregbesola expressed hope that by next year, 11,000 high quality, well-educated pupils would have graduated from its high schools, adding, "in the next 50 years, their number would have crossed the half million threshold. They will take the world by storm in excellence in education, science and technology, the professions, entrepreneurship, the priesthood, sports, arts and entertainment and every field of human endeavour."
The governor, who promised to provide solar-powered energy to the schools before the end of his tenure in November next year, appealed to parents to be good role models to their children at home by letting them realise the importance of education; prepare them for school at the right time; help them dress properly; and prevent them from truancy.
He said teachers should also assume fully their role in the making of a completely educated person in learning and character. "A teacher should deem himself or herself (and will be so adjudged by society) to have failed if his or her ward should fail examinations and be found wanting in character. Teachers especially should show interest in the physical appearance of their pupils. It is very disheartening to see pupils in tattered, dirty, un-ironed and ill-fitting uniforms. Grooming is an important aspect of education. Teachers should be proud of the physical looks of their pupils. As a government, we have played our own part very well and we will do more if the need should arise. It is now left for parents and teachers to do their own part."
He recalled when he was in school, saying that "the way a student must look was of serious importance to us. It distinguished us remarkably from those who did not go to school or were in school. We were stylish in the way we walked, the way we combed our hair and the way our uniform and other dressings fit our body.
This affected our mannerism, phonetics, what we read, what we ate and the way we ate. This is the grooming, the informal education that makes a complete educated person. I want to see this return to our schools. Those that are not ready to play this role have demonstrated that they have no place with us."
On infrastructural development, the governor said the state has redefined the architecture and environment of quality education, adding, "the schools we have built are state-of-the-art and will compete with any school from any part of the world. Any of our high school is a three-in-one school with the capacity to accommodate 3,000 students. Each school has four principals with three superintending over 1,000 pupils each, and an overall senior principal.
"It is standard that each school has 72 classrooms of 49 square-meters, each capable of sitting 49 students. Each has six offices for study groups. It is also equipped with six laboratories, 48 toilets for pupils and another eight for teachers, one science library, one arts library, facility manager's office, a bookshop and a sickbay."
Other facilities he said are the senior principal's office, three principals' offices, a bursar's office, three general staff offices, a record store and security shed/reception, which have been fully furnished, as well as borehole and power transformer.
"Each school complex also has 1,000 square-meters of floor space multi-purpose function hall capable of siting 1,000 students for external examinations. The hall has storage for equipment, utility storage, a stage, office space, documents storage, four female toilets and four male toilets.
"For sporting activities, it has an Olympic-sized football field, seven lane sprinting tracks for 100 meters and 400 meters events and an outdoor basketball court that doubles as tennis court. The complex has ample parking space for more than 75 cars," Aregbesola said.
He expressed delight about the environment of learning, saying that it is as important as the subject of learning.
"The architecture of the school environment, in neatness, orderliness, organisation, harmony with nature and sheer beauty is an integral part of the character formation essence of education. Where the schools are run down with decrepit facilities, the pupils tend to be dirty themselves and are predisposed towards hooliganism, indiscipline, truancy and unruly behaviour. In contrast, neat, beautiful schools, with well painted buildings, well-manicured lawns and sparkling facilities always have neat and well behaved pupils.
"It is the principle of man being the product of his environment. We see this play out when we transfer badly behaved pupils to new beautiful school environment, they start behaving well. This is why we embarked on the ambitious project."
He said the state has established the Osun Education Quality Assurance and Morality Enforcement Agency to assure education quality and enforce morality in its schools; as well as invested a large amount of money, energy and other resources in education.
"It is not because we have these in surplus. It is because of the value we place on education being fully persuaded on how it will shape the future."
The Deputy Governor, Mrs. Titilayo Laoye-Tomori said the provision of functional education is one of the six integral action plans of Aregbesola's manifesto, presented to the electorates during his electioneering campaign, adding that the state-of-the-art schools with modern facilities that now adorn the state are purpose-built, and predetermined.
"The motive of government is to make the new high schools centres of excellence in Nigeria that will produce students that are excellent in academics and well-grounded in 'Omoluabi' ethos. We envisioned our students being able to compete excellently well with their counterparts anywhere in the world.
"It is against this backdrop that the diverse interventions of government become understandable and reasonable to the ordinary citizen. It becomes obvious therefore that the building of new state-of-the-art schools and the rehabilitation of existing ones is just one step towards the goal," Laoye-Tomori said.
The Principal of the school, Dr. Taiwo Adeagbo, who thanked the Aregbesola administration for its efforts, said the facelift would enable the school to compete favourably in the country.
While pledging the teachers' commitment to teaching and maintaining the facilities, she said, "we will always be grateful to you. It will remain green in our memory."
The head boy and head girl of the school, Master Afolabi Israel and Miss Victoria Egunranti, appealed to the governor to continue to stand firm in his commitment towards enhancing teaching and learning in schools, while commending his efforts.
"He is a trail blazer and a governor with an indomitable spirit, he is the Awolowo of our time and in terms of security, he has been able to secure the school. If anyone had said it was impossible to have this structure, now, the impossible has been made possible."
The PTA Chairman, Femi Ogunsanya, who stated that government cannot do it alone, appealed to the administration to help in reducing the rate of thuggery in the school.