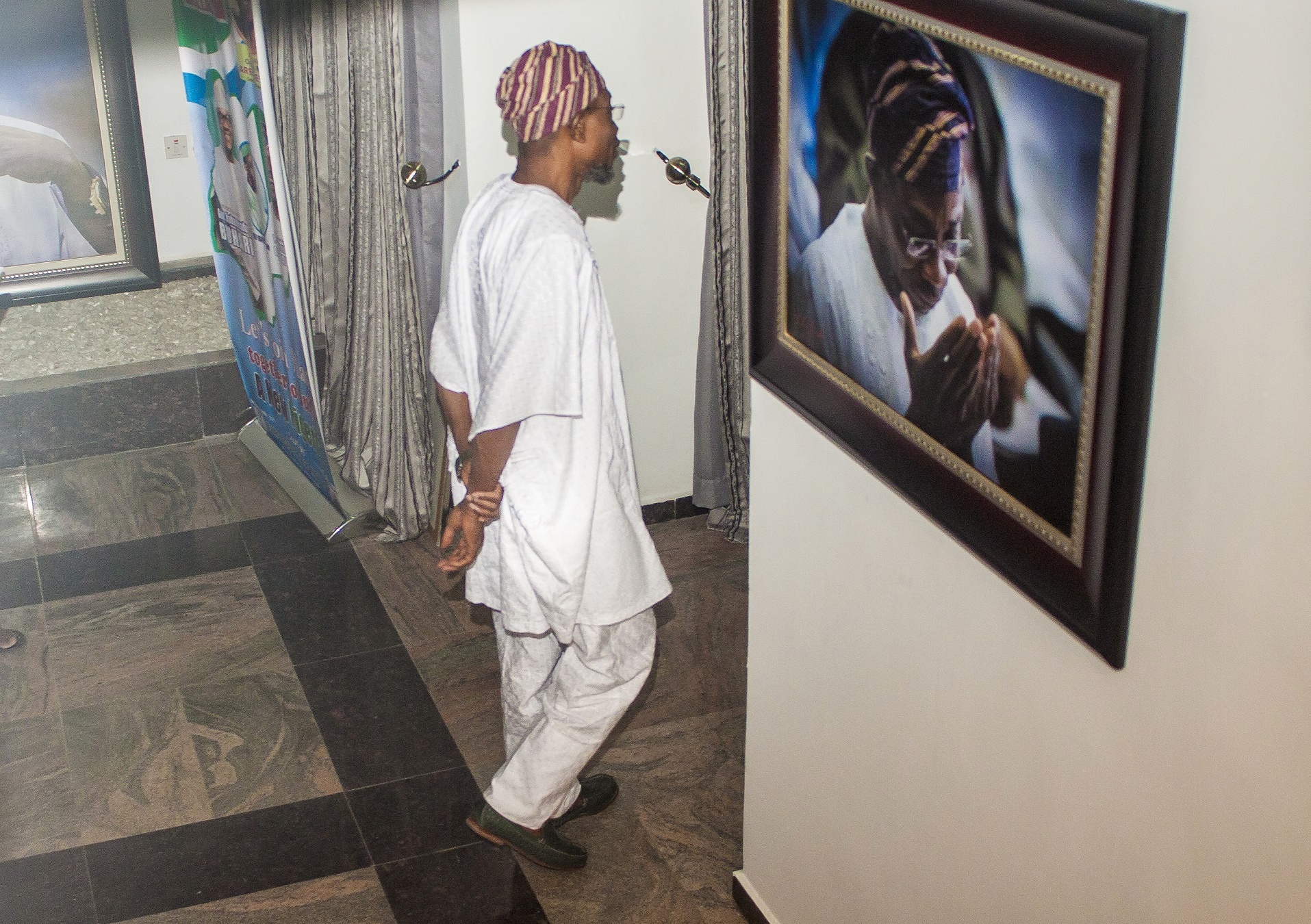 OPINION: Aregbesola has a Special Place in History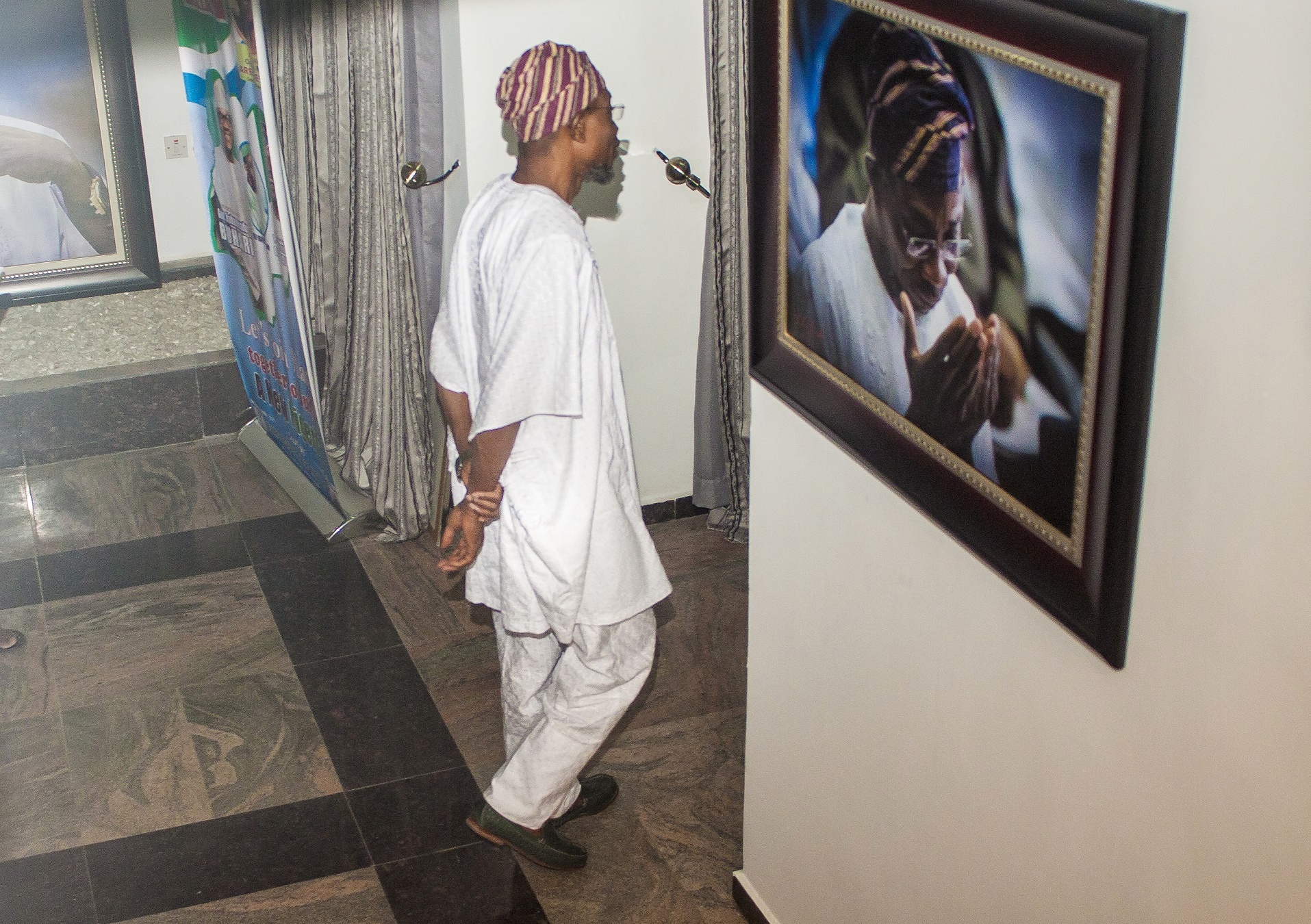 It is a long established fact that men have different motives for seeking power. Some are altruistic and some are ulterior! While some men are moved by tendencies of ineptitude and brashness not unconnected with a morsel of porridge,  statistics have shown that only a tiny few are motivated by a romantic appeal for the Common Good. Also, while some seek power by clumsily drifting in the sea of crises just to "control everything around them", particularly powerful and giftedly gracious beings look beyond the allure of power to give the people their rights and promote world peace. Let me confess that, with the little I have seen of Rauf Aregbesola's efforts in turning Osun State into a miracle, I have no doubt in my mind that the governor's  place in history as a symbol of human affiliation to freshness, interminable refinement and fascinating frankness is already assured.
Though he inherited a state indescribably mesmerised by a drunken orgy of impunity that has always been the defining characteristic of  Nigeria's political landscape, Aregbesola was of the conviction that, with zest and zeal, democracy could do for Osun what it did for France in 1789, America in 1828, and England in 1868. His patriotic courage to go forward and ability to give attention to minor details, despite the enormity of the challenges confronting the state, has stood him out as a man of great grace and an outstanding politician of authority. By all standards for success, his judicious utilisation of meagre resources available to the state for the benefit of its people has earned him recognition as one of the most prudent administrators of our time.
Let's start with the agriculture sector, where Aregbesola's virtuous interventions, especially, at a time Nigeria seems to be lagging far behind in Africa's commitment to ending hunger and malnutrition among her people, have been remarkable. Some Nigerians might wish to interrogate  assumptions about the failure of Osun to have come up with its own version of 'Lake Rice' to justify its "massive investments in agriculture." Others might even want to know why the state has not gone into partnership with, say, Lagos State for the cultivation of cocoa or oil palm trees. Well, while Lagos and Kebbi States must be commended for the enviable feat recently recorded in the sector, it must also be noted that Osun has not fared badly, given the limited resources at its disposal. In the first place,  government's disbursement of not less than N851m to no fewer than 17,000 farmers under its Quick Impact Intervention Programme (QUIP) is in furtherance of its commitment to making agriculture serve the people's special needs as well as turn the state into a "modern, industrial and commercial agricultural state".  The administration's Land Bank policy, aimed at ensuring efficient and profitable utilisation of land for the production of arable and cash crops, among other advantages, is another initiative worthy of mention. Similarly, the state is said to be in partnership with some professionals for the development of a virtual Osun Food Mart which will help provide buyers, who depend highly on importation of food commodities, with the opportunity to purchase Osun food items online and get same delivered at their doorsteps.
The reopening of Leventis Foundation/Osun State Agricultural Training School in Ilesa is also a  step in the right direction. Thanks to the governor for the provision of an enabling environment for businesses to thrive in the state. Reengineered for success, it is believed that the issue of counterpart funding solicitation from the state government henceforth belongs in the past. Besides, the addition of a new model for continuity and sustainability is expected to appropriately prepare the school as a source of employment opportunities for the state's teeming youths. Farmers in the state will also benefit from its teachers' immense wealth of experience and there will be a considerable improvement in commercial activities on that axis.
Inherited problem! Global glut! Political vapour! Economic catastrophe! While Nigeria's socio-political variables might have offered a platform for the opposition to attempt to distract the governor from his focus, the successes recorded so far by his administration are an attestation to the age-long saying that the path does not close on a man with a machete. For instance, Certificate of Occupancy (C of O) on a 15m x 30m plot of land, which used to be N75,000.00 or thereabouts, with elastic gestation period,  now goes for N55,000.00 in Osun State. The turnaround time is 90 days, provided other necessary conditions are met. With this innovative intervention, which has also led to the elimination of bottlenecks from its processing, issues relating to ownership of land are dealt with in record time while wealth creation potentials of property owners, among other advantages, are also unlocked.
Robert Maynard Hutchins had a nice one when he defined democracy as "the only form of government that is founded on the dignity of man, not the dignity of some men, rich men, of educated men or white men, but of all men." En cuanto a lo personal, I have never been an apostle of a sole export or import-dependent economy. My unEconomics knowledge has shown that successful economies all over the world are export- and import-driven in nature and structure. The only difference is that whatever is exported or imported should be able to add value to the people and country. Apparently, it was on the strength of this perspective that the governor recently led a high-powered government delegation to Germany "in search of new insights on modern agriculture" with a view to improving the quality of life for residents in the state.
It also needs to be mentioned that the visit to Nigeria by the Hans Lippert-led team of oncologists from Germany for the purpose of partnering with the state in reducing the scourge of cancer to the lowest minimum is in line with the administration's  determination to promote healthy living among its people. Added to this is the spectacularly sweet stories of success recorded by Osun Ambulance Services (O'AMBULANCE), which, within four years of its existence, has helped rescue more than 12,000 people through its prompt operations in emergencies across the state.
What of the endorsement given to the 'Tablet of Knowledge', popularly referred to as 'Opon Imo' by West African Examinations Council (WAEC)? In my view, this feat, apart from its being an appreciation of the administration's achievement in education development in Osun, will also help showcase the state – and, rightly, too – as the hub of digital education in Nigeria. It will also go a long way in shutting the mouths of Aregbesola's traducers and petty politicians who, out of political irredentism and sheer sadism, had alarmingly misconstrued the initiative for yet another in the series of time-wasting and money-draining ventures.
A Turkish proverb admonishes any man who wants to live in peace to "be blind, deaf, and dumb." Needless to repeat that it smacks of mischief and ignorance to present Osun's situation  as a tale of woe and failure in which there's little or nothing to cheer about Aregbesola's foray into politics or his adventure in power without bearing in mind that he came into office with a demonstrable resolve to reverse the pains of grinding penury in the midst of stupendous plenty. To me, irrespective of the rebellious attitudes by false friends and the emptiness that plague their idle dreams, the eloquent truth about the situation is that the worst of the danger is over!
May the Lamb of God, who takes away the sins of the world, grant us peace in Osun State!