3,400 Pupils Commemorate Children's Day With Calisthenics Display In Osun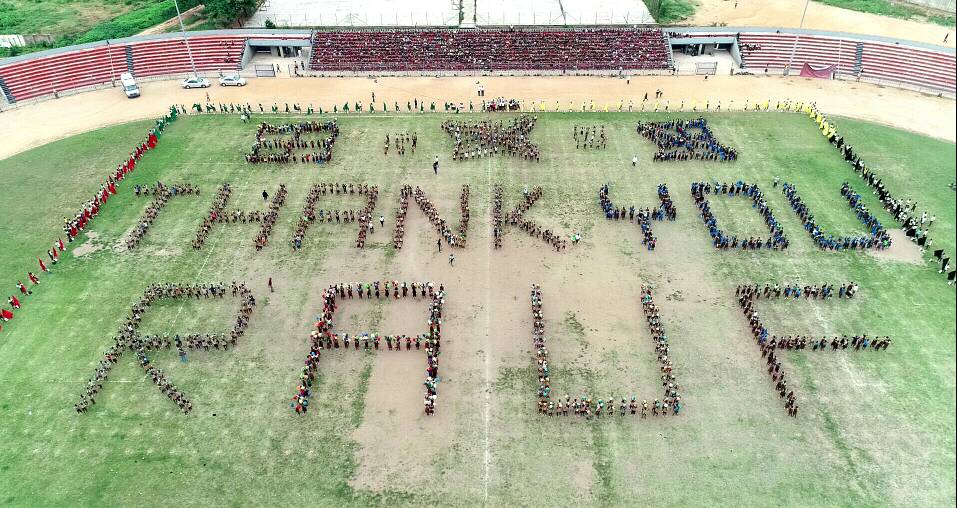 No fewer than 3,400 public school pupils in Osun on Saturday commemorated the 2018 Children Day with calisthenics display.
The calisthenic, which was colourfully displayed by the pupils, was watched by Prof. Isaac Adewole, the Minister of Health; Gov Rauf Aregbesola and his cabinet members, school children, teachers, traditional rulers and market men and women, among others.
Addressing the children, Aregbesola said that the state government would continue to give priority to education.
The governor, who described children as leaders of tomorrow, said government had been providing enabling environment for them to excel in their academic pursuits.
Aregbesola said that his administration had made extra ordinary efforts in building new schools with school feeding programme.
The governor said that his administration was doing all these to lay good foundation for the children, noting that they needed to move with technology advancement.
Aregbesola also urged parents to give their children proper upbringing, saying proper education should start from home.
The governor thanked teachers for their efforts in giving their best to the pupils.
While congratulating the children for the celebration, Aregbesola said that his administration would continue to make them happy.
Public School Pupils in the State of Osun will today Saturday, May 26 embark on a calisthenics display to celebrate the 2018 International Children's Day.
The programme holding at the Osogbo Township Stadium will be live on TVC and OSBC for 3 hours.
The live stream is on and can be watched here https://youtu.be/FYxy3b1Igv4
Here are pictures from the event.