Adeleke's Government Will Benefit All Osun Resident- Bar. Kolapo Alimi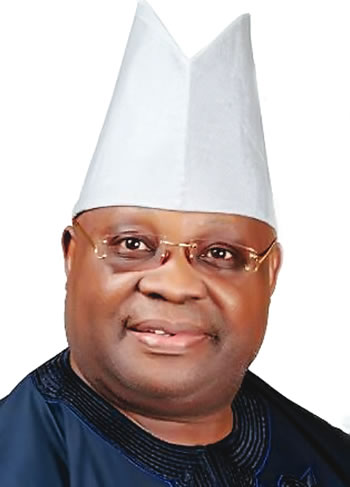 Adeleke's Government Will Benefit All Osun Resident- Bar. Kolapo Alimi
The administration of Senator Nurudeen Jackson Ademola Adeleke has been described as one that will positively touch the ives of every resident of the State and relaunch Osun into a new pedestal of development.
The deputy director, Adeleke campaign organization and member of the inauguration committee. Bar. kolapo Alimi stated this while speaking with newsmen of Senator Adeleke.
Bar. Alimi said Senator Adeleke has come prepared with his wealth of experience to correct so many abnormalities left by the immedaite past government
He said residents of Osun should put their mind at rest as Senator will not renege on any of his promises to the people of the State who trooped out in their large number to vote for him on July 16.
Alimi assured that the administration is not one that will witch-hunt anybody as Senator Adeleke will rule with the fear of God and the love of the people who voted him into power.