Senator Adeleke, A God Fearing And People Friendly Man – Bamidele Salam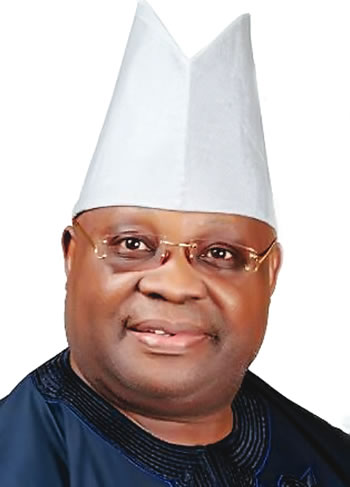 Senator Adeleke, A God Fearing And People Friendly Man – Bamidele Salam
House of Representatives Member representing Ede North/South, Egbedore/Ejigbo Federal Constituency, Hon. Bamidele Salam has described Senator Ademola Jackson Nurudeen Adeleke as a God fearing man who has the love and interest of the people at heart.
Hon. Salam stated this on Sunday at the official Inauguration of the 6th democratically elected Governor of Osun State held at the Osogbo township stadium in the State capital.
The lawmaker assured residents of the State to put their minds at rest as the new administration has come to take people of the State out of the doldrums of poverty and underdevelopment.
He said Senator Adeleke has come handy with ideas and innovations on how to make governance truly democratic and benefitial to the masses in every nook and cranny of the state.
"The real essence of governance will be truly felt henceforth because Senator Adeleke is a man of his words, he is a man of integrity who delivers on his promises.
"The people of Osun should be ready to witness development like they have never seen before. I can assure residents of Osun that we are in for a smooth ride of unprecedented development". The lawmaker stated.