SPORTS: Osun Athletes Get Eko Festival Reward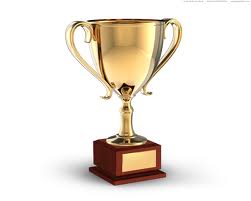 State of Osun athletes have been rewarded for winning medals for the state at the 2012 National Sports Festival – Eko 2012. The event held at the state sports council pavilion had the medalists and their coaches getting cash reward for their performance in various sporting events.
The gold medalists were rewarded with N500 000 each, while the silver and bronze medalists were given N300 000 and N200 000 each respectively. The athletes and their coaches were given same cash rewards.
The state governor, Rauf Aregbesola, said the gesture was aimed at encouraging the athletes as well as the state's resolves to give the athletes' welfare a priority. "We commend the athletes who are being rewarded for their brilliant exploits and we also ask you to make judicious use of the cash award" he stated in a statement.
"We ask other athletes to take the cue and strive to improve on your performance so that you may also be eligible to benefit in future of the state reward."
Osun won 2 gold, 1 silver and 7 bronze medals at Eko 2012
News24