Osun New Education Policy Is Unstoppable, Says Aregbesola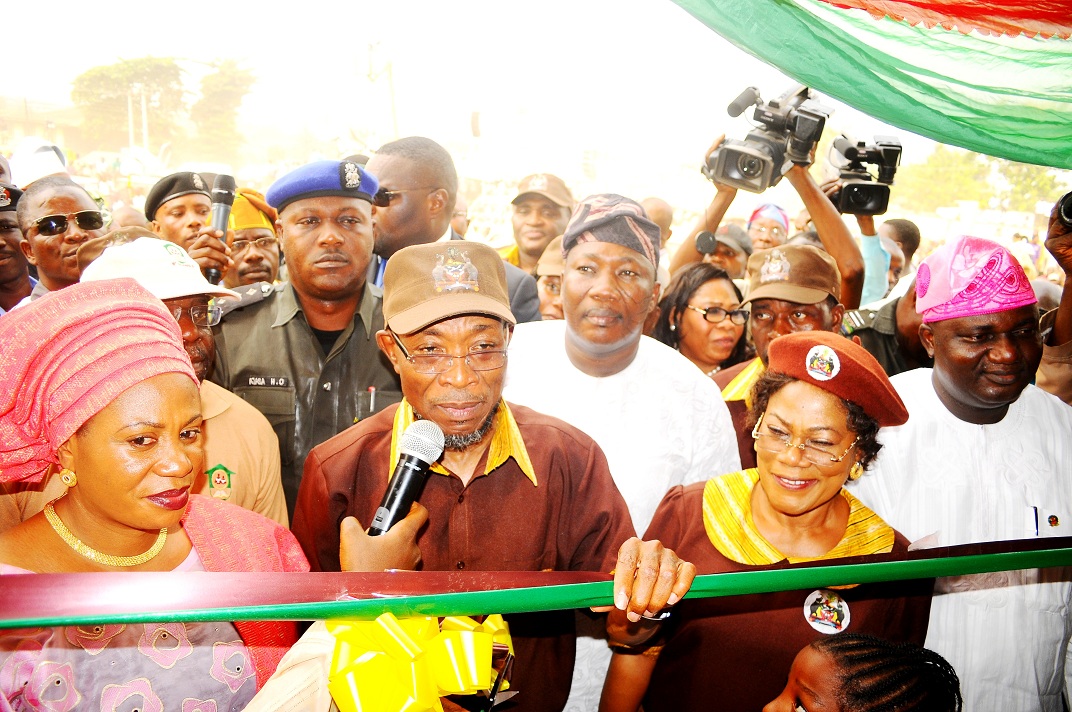 Osun State Governor, Mr. Rauf Aregbesola, has said that his determination  to reverse the rot in the public education  through the  new school reclassification policy is unstoppable.
He said this at the inauguration of the newly built Baptist Central Elementary School, Ilare, Ile Ife on Tuesday.
The ceremony had in attendance, the state governor's wife, Sherifat;  the Deputy Governor, Mrs. Titi Laoye-Tomori; the Speaker of the Osun State House of Assembly, Mr. Najeem Salam; other lawmakers; the Ooni of Ife, Oba Okunade Sijuwade;  and commissioners.
The governor was dressed in a elementary school uniform together with his deputy and commissioners to the event.
Aregbesola, who has come under criticisms because of the  education policy, said that he would not stop because his aim was to ensure that pupils in public schools in the state had equal access to quality education, like their counterparts anywhere in the world.
He said, "Our mission to transform public education in the state is unstoppable. We want our children to have qualitative education and to be able to compete with other students from anywhere in the world.
" This is a one-way journey and we will not be distracted  from this objective, even if it means that we have to step on toes."
The governor said that he had no religious motives behind the transformation going on in the state.
He said the schools would admit  children irrespective of their ethnic or religious affiliation.
Aregbesola's administration inherited rotten  public schools, declared that his regime had committed N31.31bn to transform the schools. All these efforts are in the  interest of the majority of the people of the state.
He said that his administration had continued to record trail-blazing achievements despite the dwindling allocations from the Federal Government.
Reacting to the claim of a governorship aspirant of the Peoples Democratic Party, Senator Iyiola Omisore, the governor  said that the administration had only spent N1.2bn.
He said that criticism should be based on facts, rather than concocting lies to misinform the public to gain cheap publicity.
The deputy governor, who is also the commissioner for education, said the new school was a testimony of the sincerity of Aregbesola's administration towards the education reform.
She described the   elementary school as an architectural masterpiece, which according to her, was designed not only to attract the pupils but also to provide a level-playing ground for them irrespective of their socio-economic background.
She said, "Education reform of this government is a complete package to provide a level-playing field for all pupils of school-going age in the state.
"We also introduced school meal system, called O'Meal, to provide balance diet to enhance physical and mental strength and development of the pupils.
"The school is an architectural masterpiece designed to accommodate 1,000 pupils. The classrooms are well-ventilated."