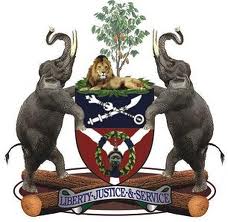 STATE OF OSUN: Public Service Announcement On The Ongoing Payment Of Pension Arrears In The State
It has come to our notice that some people are making insinuations that the state Government, further to its recent release of the sum of N1billion for the settlement of the pension arrears in the state, is forcing the retirees to open account with a commercial bank, and also charging them some fees on the exercise. We wish to use this medium to state that the state did not give any directive on account opening.
Based on our investigation, we gathered that the commercial bank handling the payment of the pension arrears is truly opening accounts for retirees, as their internal control measure to ensure that only the bonafide and qualified retirees (i.e. the 2011/2012 cluster) are paid. The bank has also indicated that their decision is due to their enhanced technology that ensures that no retirees get double payment.  The Government has consequently urged the bank to ensure that minimal documentation is required for any account being opened for the retirees, so as to make the process seamless.
We also just confirmed that it is the Pensioners' union executives that are demanding payment of the sum of N1,200 from their members.
Members of the public and the concerned retirees should kindly note that the state Government of Osun has not asked any retiree to pay any money. The rumours should therefore be disregarded.
Thank you.
Wale Bolorunduro, PhD
Hon. Commissioner for Finance