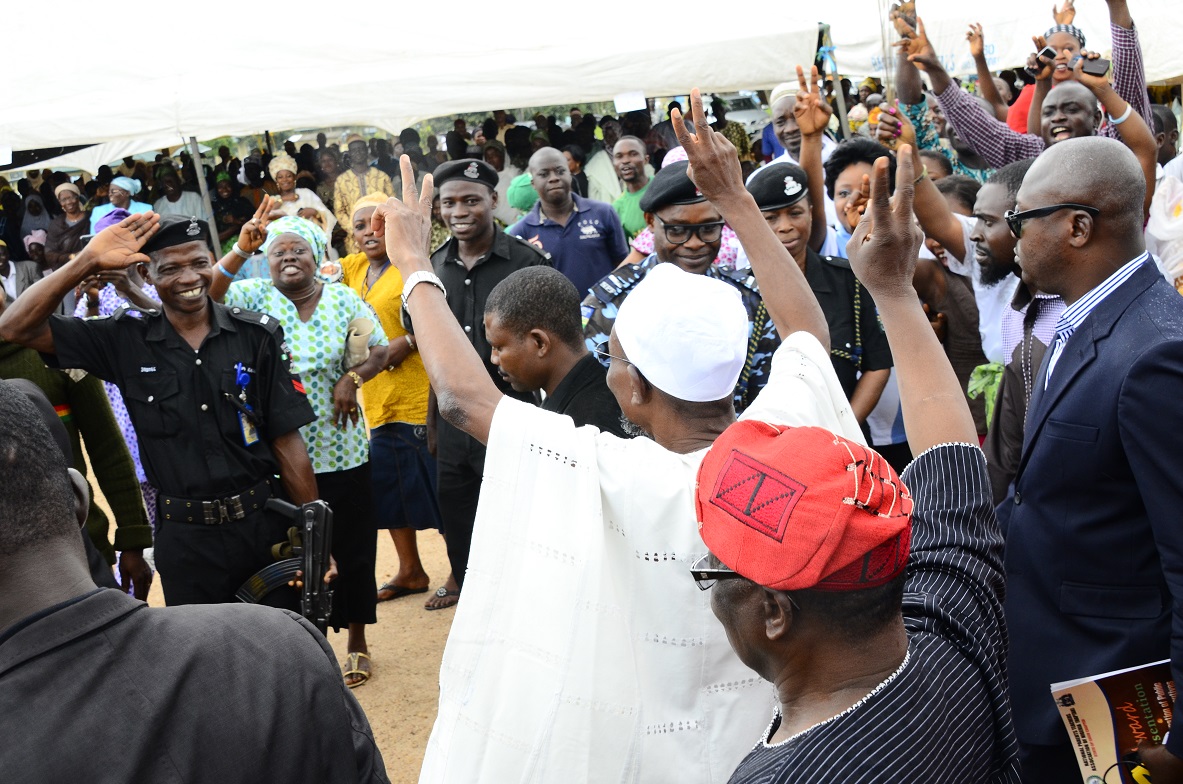 Osun Guber: Parents Back Aregbesola's 2nd Term
Parents of primary school pupils and secondary school students in Osun State have declared their support for the second term ambition of Governor Rauf Aregbesola as they unanimously endorsed him for second term in office.
The parents under the aegis of Parents /Teachers Association (PTA) declared their support for Aregbesola during the presentation of awards to some select teachers in the state.
The parents, numbering over 10,000, who converged on the playground of Government Technical College, Osogbo, said they were convinced that Aregbesola would serve the state better than he has done if given the second term chance, hence their endorsement.
The state chairman of the PTA, Dr Ademola Ekundayo who spoke on behalf of the over 200,000 parents in the state said the parents endorsed Aregbesola based on his achievements in the education sector in his first term in office.
Dr Ekundayo who, highlighted the achievements of Governor Aregbesola in the education sector, noted that his government has set a pace which would be difficult to meet by any other administration in the state.
He assured the Governor that parents in all the 30 Local Government Areas in the state would mobilize support for him in all the nooks and crannies of the state, stressing that "it will be very easy to draw support for Aregbesola as he had already campaigned with his numerous achievements."
He called on the people of the state not to jettison the future of their children, saying that ignoring Aregbesola for any other candidate would amount to jettisoning the lives of the students and pupils in various public schools in the state.
The PTA Chairman who cited the introduction of tablets of knowledge  otherwise known as "opon Imon" for senior secondary school students in the state as a laudable achievement said the schools reclassification programme of the Aregbesola's administration despite wide criticisms has become envy for other states in the country.
He enjoined all the parents of school children in the state to troop out en-masse on election day and cast their votes for Governor Aregbesola.
In his remarks, Aregbesola who expressed gratitude to the parents in the state said he would dedicate his second term in office to the development of the state, with special concentration on education sector.
He promised not to disappoint the people of the state, especially parents of public school children if given the opportunity to serve for a second term in office, stressing that his administration would remain committed to the course of good governance.