#OSUNDECIDES: We Must Appreciate Efforts Of Aregbesola's Administration In Turning Around Osun Positively – Ex-Speaker, Mojeed Alabi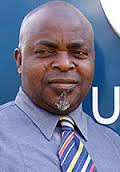 Professor Mojeed Alabi is a former Speaker of the State Assembly of Osun, presently a lecturer at the University of Ilorin and a leader of the All Progressive Congress (APC) in the state.
The Professor of Political Science, Adjunct Professor of Public Law, legal practitioner and policy consultant, in this interview session attended by thegazellenews.com reflects on the achievements of Governor Rauf Aregbesola in the governance of Osun and the reasons he should be re-elected. 
Excerpts:

What makes your party, APC a progressive party and different from other political parties?

If you look at the development of party system in Nigeria, you will discover that there have always been difference between those that we regard as the progressives and the others whose interest is primarily in furtherance of business interest or private selfish interest. Unfortunately, for the greater part of post-independent Nigeria, these set of people that we call progressive have not been able to come together, except, perhaps for the very short period of Ibrahim Babangida transition programme when two parties were decreed. And it was that coming together of the Social Democratic Party that actually propelled the election of Chief MKO Abiola as the Presidential candidate, but eventually, the election was annulled. The APC now represents the first major post-independent attempt among the progressive to come together to rescue the governance of the states from the people, who simply have no idea about governance in terms of using the instrumentality of state power to further the interest of the downtrodden masses.
So, the APC, in the first history of Nigeria is a major attempt and first major dominant force to have successfully threatened the party in power, the PDP. Although, we have not taken over government, but this is the first time that the party is feeling threatened by an opposition party to ensure the need for a new way of doing things. That is what the APC represents and that is what  differentiates it from others.

In Osun, will you say the administration of Ogbeni Rauf Aregbesola has been able to translate the ideals of progressiveness into concrete development?

One must appreciate the efforts of this government in turning around the state. The idea of governance itself is putting social infrastructural in place for people to be able to realise their individual self-development. Development is not about government distributing money to individual, because there is no way government can embark on such method and be able to satisfy everyone. In civilised society, governance is about putting in place appropriate structural, appropriate infrastructural, social, economic amenities that would enable us as individuals to realise the highest potential of our being and be able to say we can live the way a normal human being should live. That is what the present government of Osun has been able to do.
You will see network of roads through which people, who are based here and are involve in the production of things that could be useful in other states, could easily move their products to those states, while those things that are produced somewhere else and needed by the people of Osun can come easily. That is the law of comparative advantage. For example, we use to talk about Israel, Saudi Arabia as a dry land, but people who go there will tell you that they eat fresh fruit. They are not produced there, but they have the needed infrastructure to make sure they get what they want, even if those things are not produced there. And conversely, where they produce things in excess of what they need, there is also opportunity to transport it to where they are needed so that they can make added income.
Again, look at the education in Osun, I realise that this government has discovered that in any society, the development of individual is key to societal development. So, human resource development is also one critical area of development that I have seen in this government and that starts from the root of education. Before you can begin to build a sound mind in a sound body, you have to start from the foundation and that is why this government should be appreciated for putting in place structures, amenities and provisions that would make it attractive to children to want to stay in school. That is why every school that is being built now would have the needed furniture, the needed facilities that would make it attractive, the needed laboratory that would make students to want to grab the nitty-gritty of science for the development of the nation and well equipped library where students can bury their heads to increase their knowledge.
Apart from that, we have seen civil servants, especially the junior cadre, who are saying they have never gone on training, but under this government, several of them are going on continuous training. This is part of human development because it is only when humans are developed in terms of intellect that they or can see what is good in government and use his or her training to contribute to the development of the state. What makes people to struggle to travel abroad, in my view, Aregbesola has started doing it and that is development. 
Look at agriculture under this government and see the way government has gone into massive production of fishery and reviving the concept of farm settlements. This is one of the area where Osun can reap the benefits of comparative advantage because a lot of our people here engage in agriculture. So, when you provide the needed environment to cultivate that, then, we can have excess. The essence of taking dual carriage way from Akoda to Gbongan and from Gbongan to Ijebu-Igbo is that if we produce at the scale the government want us to produce, there is tendency that we may not be able to consume everything, and the easiest market for us is Lagos. That road is the easiest way to Lagos and since we have good way of transporting what we produce, the production will be higher and the product will not be destroyed.  That is what China is doing which is developing their economy. That is the idea I have seen in this government.
Also, look at Osun Youths Empowerment Scheme (OYES). Some critics are saying that how can you say a graduate should be sweeping on the road, and I ask, Is it not better to do something than to do nothing? An idle hand is the devil's workshop. When you have something to do that is earning you money, is it not better? There is one aspect that some people have not seen, the OYES is not for you to just go there and graduate in two years, I have seen some youths in OYES, who have used the opportunity of the scheme to acquire other skills, through which they have become independent earners of income today. In any event, the OYES is not a full time day job, they spend between two to three hours and if you are productive as a beneficiary, you have the opportunity of using the remaining 22 hours to pursue something else. This is a programme that help youths to think on how to spend the N10,000 they are earning to making something big out of it. In fact, some of them have been employed into the civil service, some have stood on their own and some have gotten offer somewhere else.
Look at Agba Osun, some people are complaining that some elders are not getting, but they have forgotten that some elders don't deserve it because they have children that are taking care of them.  For instance my mother is 80 years and if you give her that money, it does not make any sense, because I even give her more than that in a month. There are some of them who don't have anybody to take care of them. Though, the government cannot give to everybody, but the fact that some people are taking it is something and I am aware that others would also be considered in the second phase. 
Therefore, it is a fact that Aregbesola has laid a good foundation for development and development must be cumulative and sustainable in the sense that when you spend your term, another person would come to build on it. But in a situation whereby a good foundation is laid and someone now comes to take us backward by so many steps, development can never be cumulative as we want it to be.
Like I said, development is not a day affair, it is cumulative and it is in that that we can begin to see the greatness of Osun. That is why the concept of "Osun Adara" is an elating one that is intended to make the people to be futuristic. That means you are continuously productive and prospective. It means that we have not reached where we are going no matter what this government has achieved and we must continue to improve and sustain that legacy until Osun becomes what we want it to become.

What will you say are the effects of those programmes and policies on the people and economy of the state?

Of course, we have seen very fundamental changes in the economy of the state. For example, through OYES, government is sinking N200 million into the economy of the state every month and the money is circulating within the state. Also, the concept of new uniform has attracted an investor into the state, through which many of our youths have also been employed. The fact that we have good road, travellers are passing through the state and they buy things on the roadside and many others. Even for those who are involved in property, there have been increase in their business, because every day, people are relocating to Osun due to the development that we now have.
Apart from that, as the roads are being constructed, bricklayers, labourers, people who are selling sand and gravel among others are getting job to do. It is when they get money from working that they also think of paying taxes and doing things for themselves. The issue is that, each individual has seen improvement on his or her living.

There have been several rumours, ranging from the fact that Osun owed N350 billion; that Opon Imo project was awarded to governor's cronies. Do you see this as merely political talk?

On the debt, it is just a distraction and the government has been vindicated when a Federal Government agency, Debt Management Office, said Osun is not owing such debt. It is just political and those who are spreading such rumour have been disappointed and they should stop lying.
On the other hand, I am not in the position to talk about who a contract is awarded and who is benefiting from it, but my own is that I have seen what I want to see. I don't know who is doing the Opon Imo, but the issue is that I have seen a product, an initiative that is useful for our children. I saw polytechnic students who are saying they feel like going back to secondary school to take the advantage of Opon Imo. I see these lies and rumours as just political gimmick to deceive the people and those that are spreading such falsehood should stop playing on the intelligence of Osun people. For me it does not matter who constructs the road as long as it is solid enough to last for so many years. It does not matter who is in charge of building the market as long as we have functional Ayegbaju International Market where our people have the opportunity of buying and selling. The question is: are we getting value for our money or not? There are so many opposition members who are gaining from this government, the opportunity which we didn't have when they were there. Somebody was telling me that about 60 per cent of OYES cadets are either PDP members or their relatives and even in the just-recruited civil servants, they are many.
So, all those unfounded rumours that somebody did this and that are coming from people of little minds. People of great minds want to see what are the results of what the government is doing.

Do you think what Aregbesola has done enough to earn him second term in office?

In a normal and civilised society, he needs not campaign at all. In a normal society, not even many candidates would ever want to contest against him, because the issue would be, let us see where this man will end his tenure having started on a good note. I must not be oblivious of the fact that there are other factors we use in this part of the world to choose who governs us, perhaps, because of the level of underdevelopment. As a government, you have a choice of using public fund for the development of the people or you use it for the aggrandizement of the leadership. Aregbesola has not used the resources for the aggrandizement of the leaders and that is why you don't see business as usual in Osun APC. Leaders of our party are the one that suffered for what the government has been able to do today and as for me, I am proud to be part of that sacrifice. What is important is not what is coming into my pocket, rather what I am able to see in terms of development.
Thus, for me, I don't see anything that will stop the man Aregbesola from winning the election. Of course, there are other things that people are insinuating, like bringing soldiers, police, using photocromic voting equipment, rigging, violence and all that, but I think we have risen beyond that level. Our people in Osun are civilised and the kind of calamity that befell the people of Ekiti would not befall us in Osun by the grace of God. Come August 9, the people of Osun will show to the world that we can see the difference between a person, who want to make a positive impact on us and someone who want to milk us.
The issue in this election is development versus 'chop-make-I-chop. And I know that the people of Osun are much more sophisticated to be able to see and read between the lines and know where their interest lies. I also know that their interest lies in continuation of our development, because I don't want to imagine Aregbesola losing that election. Does it mean all these roads will stop? Does it mean OYES will stop? Does it mean school feeding of children will stop? Does it mean the construction of new schools will stop? The implication of his loss will be too catastrophic for the entire state and we may not get back on line for many years to come. So, I don't pray for it and I believe that the people of Osun are not praying for that too. We are working hard to make sure that this dividends of democracy, which are pleasant to all of us, will continue for quite some time.