Osun State Celebrates Twenty Three Years Of Existence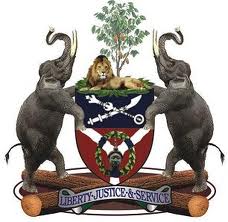 The people and government of Osun State in South West Nigeria are marking the 23rd year anniversary of the creation of the state, without pomp and pageantry.
In a state wide broadcast to mark the day on Wednesday, Governor Rauf Aregbesola , commended the founding fathers of the state for their initiative in demanding for a state of their own.
He enjoined the people to join hands with the administration in its bid to transform the state from a largely civil servant town to an industrial haven for local and foreign investors.
The Governor noted that the civil service has provided jobs for many of the youths including graduates whose skills and abilities could have been lost to neighbouring states since its creation.
"Osogbo as the capital city has also witnessed expansion and renewal and thus attracted other development as a result of its status. This has created a cascading effect on its neighbouring communities like Ede, Ikirun, Ilobu, Iragbiji, Ifon, Erin, Ido Osun and Ibokun among others. In order to feed our people, we have provided modern infrastructure and make our city looks modern and attractive among many other commitments. It is a formidable task we have undertaking with pride and satisfaction. I am convinced our successes and dealings do not go unnoticed", the Governor said.
While commending the people for the overwhelming support giving to him in the August 9 Gubernatorial election, Mr Aregbesola, however noted that there are still many grounds to be covered in terms of transforming the state into a model one.
Osun state was created out of the old Oyo state on 27 August, 1991, by the former Head of State, General Ibrahim Babaginda.
 Since its creation the state has had nine administrators and Governors. The first Military Administrator of the state, was Leo Segun Aborisade. Ahhaji Isiaka Adeleke, became the first Civilian Executive Governor in 1992.
Chief Bisi Akande, was the second Civilian Governor, while the incumbent, Mr. Rauf Aregbesola is the fourth civilian Governor after Prince Olagunsoye Oyinlola.