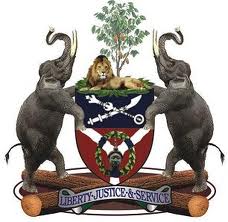 Osun To Issue Biometric ID Card For Public School Students
The government of Osun State in Nigeria is issuing a new smart identity card integrated with biometrics to all public school students in the state, according to a report by This Day Live.
Launched at the Salvation Army School, Alekuwodo, Oshogbo, the new biometric ID cards support the state government's initiative to deploy technology to boost the overall planning, allocation of resources and service delivery in the education field.
The Osun Smart ID, an initiative of Chams Plc, is linked to a central database providing the state government with accurate data on the identity and number of students enrolled in its public schools.
According to its website, Chams Plc's biometric solution is a "complete end-to-end biometric database" that provides a "secure platform for gathering and storing records/information and details of enrollees through automatic association of same identities, hence track trust related transactions."
"The smart ID card which is embedded with biometric features is an ingenious technology solution that we have adopted to further raise the service delivery levels in the education sector" said Osun State governor Rauf Aregbesola. "Effortlessly, government can identify all students in public schools, and have access to their information at the push of a button. The Smart Card makes tracking possible, implying that we are provided with more accurate information on the exact number of beneficiaries which eliminates fraud and accounting error of any type."
Aregbesola added that the card will ensure that each student would remain a unique and identifiable individual and would not be confused for another person.
"The Osun Smart ID card provides biographical and biometric identification of public school children from elementary schools to middle schools and high schools, equipping government with reliable demographic data of the student population in the state," said Chams Plc managing director Demola Aladekomo.