INTERVIEW: Real Construction Just Beginning In Osun – Okanlawon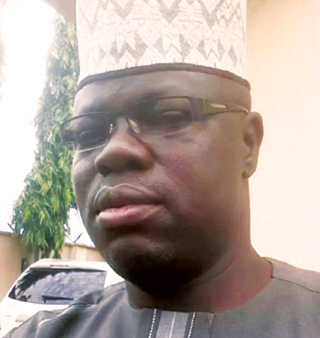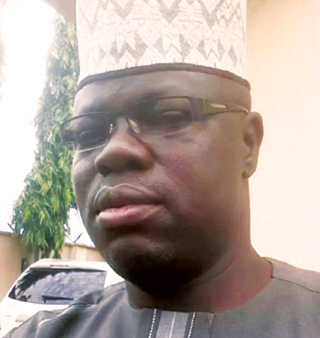 Semiu Okanlawon is the Director of Press to the Osun State Governor, Ogbeni Rauf Aregbesola. In this interview with, he bares his mind on the last governorship election in the state, the on-going projects of the APC-led government, issues surrounding the Opon-Imo tablets and other issues. Excerpts…
What's your observation on the outcome of the August 9, 2014, governorship election in the state?
What are some of the projects you inaugurated during that time?We never had doubts about victory. Up till two weeks before the election, we were still beginning new projects. We were so convinced of victory. It is not possible for people to drop what is good for what is bad.  People had tasted performance, they had tasted a kind of government that had elevated them and provided for them. So, we did not expect the people to jettison that for what was not good.
Shortly before the election, the Governor did the turning-of-the-sod of the assembly plant of small buses we called Korope. The assembling plant is at Dagbolu in Osogbo. If we were not so confident of victory, we would not be doing that. So, the issues of abandoning projects did not arise. Though we had some hitches financially before the election, and it was not only in Osun State – it was caused by unforeseen circumstances by the Federal Government. We had a 40 percent reduction in allocation and this was not a joke. It affected us badly but thanks to the foresightedness of our governor, Rauf Aregbesola. We had anticipated such things and we were able to pay salaries. Our opponents did not expect us to pay salaries but we were able to pay without borrowing. They did not expect us to pay salary and tried to turn the people against and thank God we scaled through the turbulent water. If you go round the state, you will see that the road projects, building projects are ongoing. We have assured people that at the end of this year we are going tom have mega class rooms that will contain not less than one hundred thousand pupils. So, if we are assuring people of that, we know what we are saying.
So far, we have constructed not less than 900 kilometers of road all over the state and more and still ongoing. We have so many other projects on health, security, agriculture and other infrastructure spread across the state. Just a few weeks before the election, we distributed state-of-the-art equipment and armored personnel carriers (APC) to the Police. This is to tell you that we were never bothered.  Our opponents are so good at propaganda and they were able to change the mind of some people but they were not able to do that for the majority of our people because they know them. Election came and it has gone, we have fought a battle and now we are concerned with how we will make life more meaningful to the people of the state. The government is a continuum and we will continue with our good works. Of course, if a government knows that the only reason why the people are so personate about it and so adamant that this is the kind of government they want, then the only thing you can do is to keep on doing what endeared you to them.
There is this fear that most governments and governors who won second term don't perform the way they did in their first term. What is your take on this?
Let me tell you one thing: this government of Rauf Aregbesola is a government that put people at the centre of all that it is doing and I tell you it can never falter, whether first term or second term. I don't see the reason that will make Governor Rauf Aregbesola not to perform more than what he did in the first term. The first four years was like when a plane was trying to take off, which was the most turbulent time, now that it has reached the cruising level, it has stabilized. The rate at which people will see development will even be faster than before. When we came, we met a rotten state, now – after removing all the obstacles to development – is it now that we have solved all the problems we met on the ground that we will not be  able to perform? When we came, we met a terrible situation and thank God we have put an end to those problems and the people of the state are beginning to see developments like they had never seen before. If you have seen anything like governors not performing in second term in other states, that cannot happen in this state. I assure you that in four years' time, the people of the state will tell you that the first term was just a stepping stone. The real construction in the state has just begun.
What is the assurance that developments going on in the state will get to the nooks and crannies of the state?
Let me tell you this, I can beat my chest anywhere that what is being witnessed in the state has never been seen before now. There is no part of the state that is not experiencing developments.  Places were there are no schools now have schools, places without hospitals now have it, in most places where hospitals have collapsed, the Rauf Aregbesola's government has rebuilt them with drugs, school pupils are not been well fed. In Osun of today, everywhere is witnessing developments.
You said hospitals have been rebuilt, but when I was coming into the state, I saw an abandoned general hospital at Ikire, what is the state doing about rehabilitating it, or is there any other hospital in the town?
There is another hospital in the town. It was relocated several years ago when they people said the place was been regularly attacked by armed robbers. The place has been like that long time ago, it even preceded Oyinlola's regime.
On Opon-Imo tablets, Prof Adeyeye spoke on a Televeison programme before the election that the Opon Imo has some issues. How soon will those issues be resolved?
There are no serious issues surrounding Opon-Imo. The opposition just tried to make an issue out of the collection of the tablets back from the pupils.  They made it looked to then people that the collection was because of any fault. The agreement was that when you are passing out of school, you are going to drop it. There was a case of a few of them who failed to return those tablets and we have to retrieve it from them.
What I learnt was that the tablets have technical issues from Evans Publishers, which owns the copyright for the e-book used for the tablets. How true is this?
It was from Evans that we got the e-book and if there is no problem with the hard book, there cannot be any problem with the Opon-Imo tablet. There is no issue whatsoever with the tablets. Currently, theOpon-Imo is being revised. Let me tell you, is there any device that doesn't need upgrading? Look at ipad by Apple; they keep upgrading it with several innovations. I don't know why some people are afraid of innovations. The question we should ask those who are making noise about the tablet is that, did they come close to this innovation? The answer is no; and I don't understand why they are making noise about it. They said it is Ibo made. Even if it is Hausa made or China made, the fact is that we are doing something. If we do not attempt to do something, will there be an Opon-Imo tablet? Let them also begin to think of what they can do and not to pull down and innovation like this. Nobody can destroy Opon-Imo and it has come to stay. Subsequent governments after us will only build on it. It has become our educational standard. Nobody, no matter how wicked a government it is, will tell the people that it can not continue with Opon-Imo. The people will revolt, parents will revolt and students will stone such person. You can only come and improve on it.
At the launch of Opon-Imo, the Governor said the state will build a factory where the tablets will be manufactured. How far has the state gone with that?
Yes, the factory is on-going and it is one of the ways the governor want to create employment for the people. The Governor said out of the 1,500 units of the tablets, 50,000 will be imported and that the rest 100,000 units will be manufactured by the company.
Will the 50,000 units be enough for the SS1 to SS3 in the state?
When we first took delivery of the first batch, we prioritized it and we first gave them to those students in the final year. I mean students that are about to write their West African Examination Council exams. We were giving them out as we collect them. We collected them in batches. There was no student who did not get his tablet.