Eid-El-Kabir: Lawmakers Sue For Peace In Osun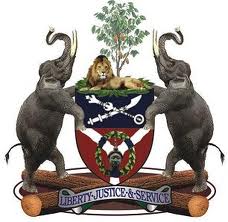 Sen. Mudashir Hussein, representing Osun West Senatorial District, has urged Nigerians to pray for peace and unity of the country during and after the Eid-el-Kabir.
He spoke at a programme to mark the celebration in Ejigbo, Osun, insisting that people should eschew differences in ethnicity, opinions, political views and religions, among others to promote the unity of the country.
He said Nigerians must learn how to tolerate one another, pray for the stability of the nation and support the leaders.
He said with tolerance, patriotism, prayer and commitment to nation's building, the country would develop and ensure better life for the citizens.
In his comments, Mr Najeem Salaam, the Speaker, Osun House of Assembly, stressed the need for religious leaders to pray for total elimination of insurgency in the country.
The speaker said religious tolerance remained a vital tool for sustainable peace and political development of any country.
"I want to urge Nigerians to embrace peace for the stability and progress of the nation.
"Peace and stability will enable the country to attain sustained socio-economic development and peace,'' he said.
Earlier in his remarks, Sheikh Sulaiman Omotokese, the Chief Imam of Ejigbo, Osun, also urged Nigerians to live in peace and harmony to overcome the country's security challenges.
He specifically called on politicians to assist the government in ensuring a peaceful atmosphere that could guarantee credible elections in 2015.
(NAN)