Projects Ongoing In Osun Despite Economic Challenges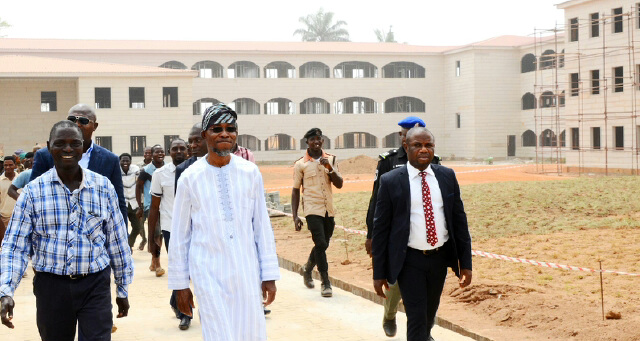 Despite the challenges facing the state as occasioned by the dwindling revenue from the Federal Government, Osun State Governor, Ogbeni  Rauf Aregbesola has insisted that he will fulfill all the promises he made during the electioneering campaign.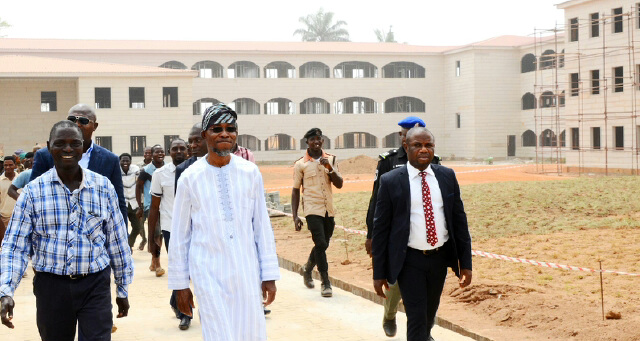 Developments going on in the state reveals Aregbesola's commitment to complete all the projects embarked upon by his administration.
Though mixed reactions have trailed many projects embarked upon by the administration, but many are optimistic that he would complete the projects before the end of his tenure.
It would be recalled that Aregbesola on many occasions in response to insinuations that he cannot finish the projects maintained that he would finish all the projects no matter the economic challenges.
Check in Osogbo, Osun State Capital by Osun Defender on Tuesday February 16, 2016 show that the Governor is seriously committed to the completion of the ongoing projects in the state.
When Osun Defender visited the popular Orita-Olaiya junction, efforts were afoot to complete Ola-Iya/Odi-Olowo road.
It would be recalled that the governor was reported to have paid compensation to house owners along the roads and all the affected houses on the road have been separated and works are seriously taking off.
One of the workers at the site who said he was not authorized to speak assured that the road would be completed within the given period of time.
While expressing his feeling about the ongoing road project, a customer attendant at Princess Paint adjacent Correspondents' Chapel's office, Odi-Olowo area Mr Seun Abayomi said the road aid boosting economy around the place when completed.
Abayomi who commended the state governor for his unprecedented achievements in Osun said the state capital now wore a new look due to the massive roads construction and other aesthetic projects across the length and breadth of the town.
He noted that before the inception of the present administration hardly would one refer to Osogbo as a state capital.
He therefore urged the state governor not to relent in his effort at transforming the state to the greater height.