Fire Services: Special Committee Clarifies Jurisdiction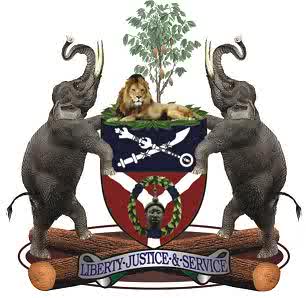 ………. urges multinational companies to pay taxes

The Chairman,  Special Committee on fire safety sensitisation and fire facilities inspection in the State of Osun,Hon  Mudashiru Oguntola Toogun has clarified the area of jurisdiction and limitation between the Federal and State Fire Services to avoid clash of interest that may arise  in the cause of carrying out their official responsibilities.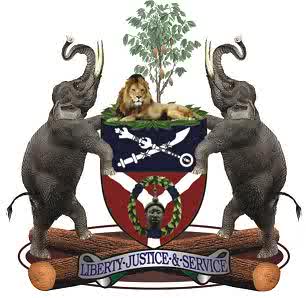 Hon Toogun  maintained that Memorandum Of Understanding(MOU)signed by both parties  pointed out that all Multinational companies  like MTN ,Glo,Banks,Industries and Private institutions established in the State are under the purview of the State Fire Services while all Federal institutions within the State are under the Federal Fire Services.
Hon Toogun made this clarification during  fire safety sensitisation and fire facilities inspection tour carried out at Espro asphalt production Company,Wasinmi,Ikire, International Breweries PLC,Ilesa and Yinka Oba Foam Nig Limited, Ijebu-Jesha.
.
He noted that the primary responsibility of the State Fire Service is the safety of lives and properties,inspection of fire facility as well as issuance of fire  satisfactory Certificate to all qualified  multinational companies within the state..
The Committee Chairman therefore called on all ompanies, industries and Private institutions in the State to support the government in the task of saving  lives and properties by providing necessary fire safety equipment and trained personnel in their respective companies in case of fire out  break.
He noted that a multi million Naira property could be razed by fire within a shortest period of time if  necessary fire preventive facility such as fire extinguisher and trained personnel were not on ground,adding that prevention is cheaper than cure.
Hon Toogun stressed that though its important to have all fire safety equipment on ground but its also important to have  trained personnel who can handle the equipment to effectively curtail any fire  outbreak.
While pledging to forward the reports of the inspection carried out back  ,he also disclosed that Satisfactory fire Certificate that would be issued  by the Government of the State of Osun would save all companies,industries and Private institutions against multiple taxation and unnecessary embarrassment that may arise.
Hon Toogun maintained that the Government of the state of Osun  is interested in seeing that  all  multinational Companies, industries and private institutions established in the State continue to wax  stronger and viable ,which necessitated the reason for inaugurating the committee.
He therefore appealed to all  multinational companies,Industries and Privates institutions in the State to cooperate with the Government by paying all statutory levies and taxes particularly for Fire satisfactory Certificate,noting that money can not equate to loss of lives or properties.
In their separate responses,the Marketing Manager Espro Asphalt Production limited,Mr Akinfenwa Kolawole,Plant Manager and Corporate Affairs Manager,International Breweries, Ilesa,Mr Joseph Ohonyon, and Mrs Folasade Omole and Manager Yinka Oba Foam Nigeria Limited,Alhaji Jubril Abdul expressed their happiness for the clarification earlier made by the committee Chairman.
They all assured the team of their safety consciousness that meet international standard at all times and promised to  continue supporting government with prompt payment of necessary taxes and levies.
Other members of the team include men from Osun Fire Service headquarters led by the Deputy Director Fire Services,Mrs  Moni Lawal, Ilesa Zonal Commander, Mr Agboola and Mr Toba Aluko,Secretary for the Committee.