Oil theft: Aregbesola seeks panel of inquiry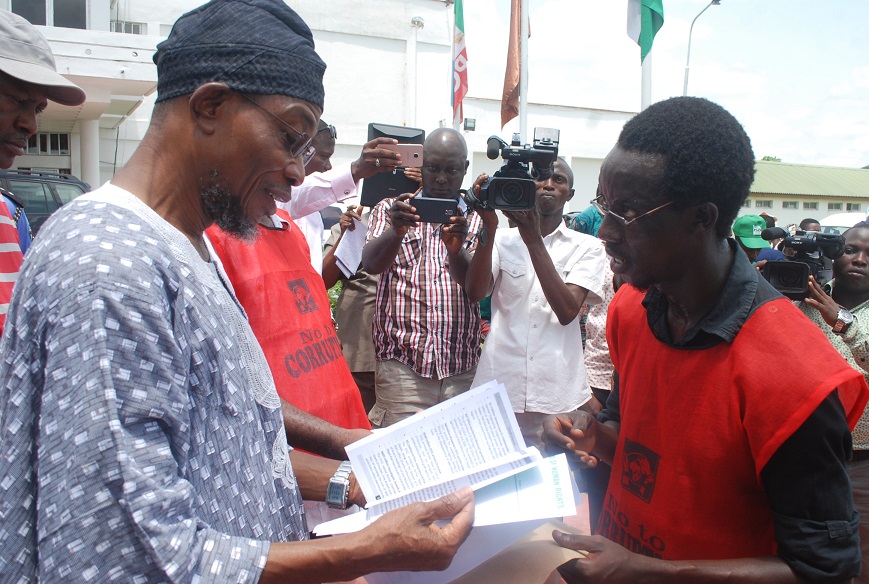 Governor, State of Osun, Ogbeni Rauf Aregbesola, has called on the Federal Government to set up a commission of inquiry to investigate crude oil theft amounting to N5.8 trillion under the previous Peoples Democratic Party (PDP) administration.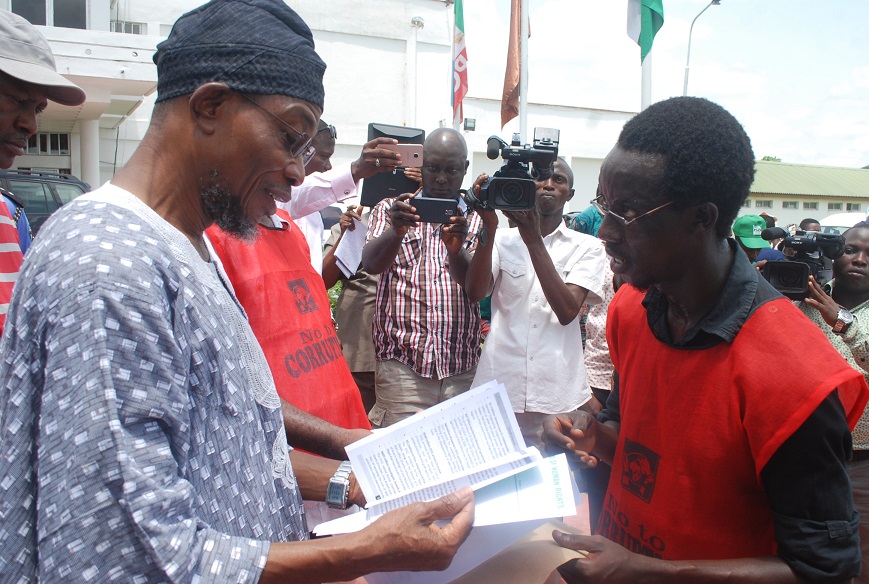 The governor stated this when members of The Committee for the Defence of Human Rights (CDHR) presented a letter to the governor for onward transmission to President Muhammadu Buhari at the Governor's Office in Osogbo.
Aregbesola praised CDHR for joining President Muhammadu Buhari in his commitment to recover the nation's resources that was stolen by corrupt public officers.
The governor advised CDHR not to overlook the area of the crude oil theft under the watch of PDP administration.
He stated that the present administration will be doing the nation good by setting up an inquiry into how 400,000 barrels of crude oil were stolen daily.
The governor urged CDHR to be vehement as it is in condemning corruption to embark on campaign that will charge Nigerians to be productive.
Aregbesola said: "Besides corruption what is actually affecting the country is low productivity. As we are condemning corruption, we should also charge ourselves to be productive. We should be able to earn our living as a people.
"I promise to deliver this letter to the President when he comes back from China and I will let him know how passionate you are on the war against corruption."