How Osun Will Become Hub Of Cocoa Production In Nigeria — Gov. Aregbesola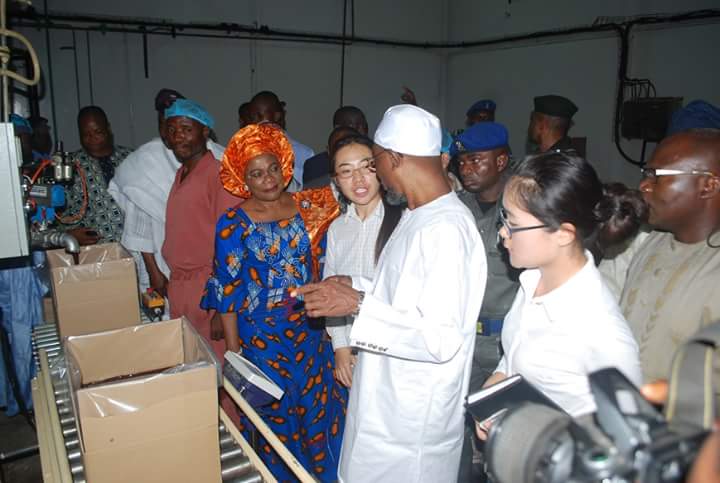 Governor, State of Osun, Ogbeni  Rauf Aregbesola, has said that the state would soon become the hub of cocoa production in Nigeria with the revival of the moribund Osun Cocoa Production Industry.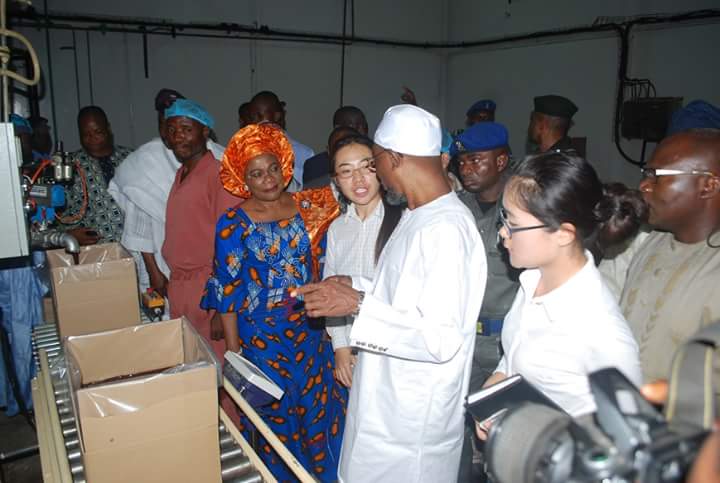 The governor made the remarks in Ede during a facility tour of the resuscitated Cocoa Production Industry in partnership with Chinese Company, Golden Monkey of China.
The partnership between Osun Government and the Chinese Company to revive the cocoa production after 15 years is based on 70 and 30 percent equity respectively.
Mr. Aregbesola said the present production capacity of 20,000 metric tonnes per day was a good development when compared to its 5,000 metric tonnes capacity per day in 2001, after which it was abandoned.
"With this production level, the name of our state will be on the map of the world as a centre of excellence in the processing of cocoa and other products.
The governor said the Cocoa Industry would go a long way to support the state's agricultural plan to develop cocoa farming in the state.
He commended the partnering company for its commitment to the contractual agreement by hitting the ground running.
Earlier in her remarks, Song Lin, the Assistant General Manager of Skyrun Cocoa Production Industry, said the management had increased the production capacity of the industry four times.
She said the company was presently producing cocoa liquid and soon, the organisation would be producing cocoa powder and cake.‎
In his speech, Adewale Adeeyo, the Chairman, Board of Directors of the Industry, said the state invested a lot of energy to make the project a reality.‎‎
Mr. Adeeyo explained that with the resuscitation of the company, the business of cocoa produce buyers and farmers had been positively rejuvenated. (NAN