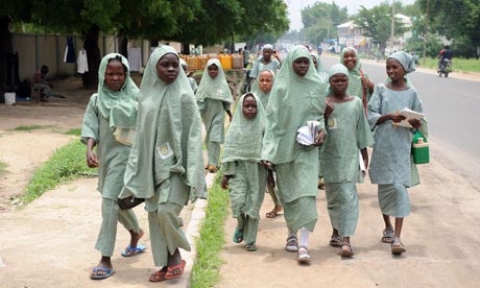 Osun hijab crisis: SSS, Police meet Church officials
Security agencies in Osun State held an emergency meeting Thursday to find ways of curtailing possible fallouts of an ongoing controversy over the use of hijab in public schools.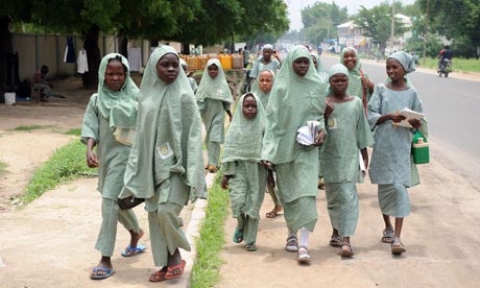 The meeting was held at the office of the state Director of Security Services, Ike Madagwana, with the state police commissioner, Femi Olanipekun, representatives of the state government, Sunday Akere and Wale Afolabi, both former commissioners, in attendance.
Also present at the meeting were representatives of the Nigeria Security and Civil Defence Corps (NSCDC), representative of Baptist Church in the state, other paramilitary organizations in the state.
The state's Christian Association of Nigeria is opposed to the use of hijab by female Muslim students in public secondary schools, especially those established by churches.
A recent court ruling authorised the uniform. In response, CAN directed Christian students to attend schools in church garments.
PREMIUM TIMES learnt that Thursday's meeting, which lasted for several hours, generated hot exchanges between the security officials and representatives from the Baptist Church.
The arguments started when Baptist officials made it clear that it was inappropriate for the security agencies to invite them for the meeting, asserting that only CAN could summon them to such meetings to discuss the hijab issue.
Members of the Baptist team said they were not informed about such meeting, but were only invited by the Director of SSS, who had informed them that he wanted to see the church's officials.
"We wondered how 'We just want to see you in our office' could now turn to be an unexpected meeting," one of the clergymen, who would want to be named, said.
"We were even surprised that all the security outfits in the state had already gathered at the place waiting for our arrival.
"We declined to sit with them as we told them that only CAN officials could meet us. How can they say that they want to see us in their office and organize a meeting that we were not aware of with us.
"After a lot of persuasion by all security agencies that gathered there, we sat with them and when the issue of hijab was raised, we only told them that we were not for war but for peace anytime, any day, but our own right also should not be taken away from us.
"To our own knowledge, it is not a meeting but invitation to see the SSS in their office before we met all those assembled in preparation to have a meeting with us. If there will be a meeting let them communicate with CAN officials."
After the session, state police commissioner, Mr. Olanipekun, told journalists that there was a peaceful meeting between the Christian body and the security agencies in the state to restore peace between Christians and Muslims.
He stated the Christian body was charged to live in harmony with Muslims in the state and was assured that same talks would be held with the Muslim body.
Source : Premium Times