Aregbesola's Wife Vows To Tackle Female Circumcision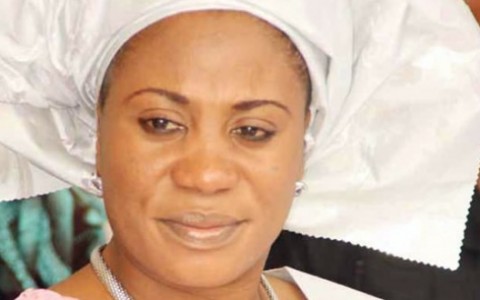 Wife of the Governor of Osun State, Mrs Sherifat Aregbesola has vowed to commence community-to-community campaign to stop the practice of female circumcision or Female Genital Mutilation, FGM, in the state, using her development foundation, the Sheri Care Foundation, SCARF.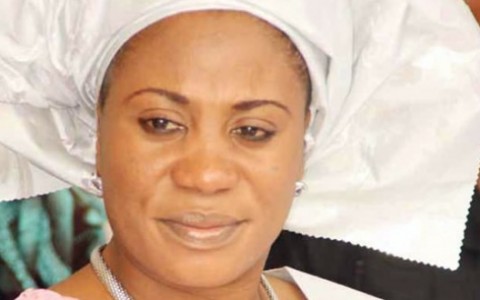 Mrs Aregbesola, who addressed newsmen in Osogbo over the high prevalence of the practice of FGM by communities across the state pointed out that it was no longer possible to keep mute on the unhealthy practice  given the research data that places the state at the top of the National Prevalence ladder Speaking as the President of SCARF, Mrs Aregbesola said: "Our desire to mobilize an all-round support for the stoppage of FGM in our state is underscored by the unwholesome findings that in our national data, the South West Zone comes on top

. "According to the National Demographic Health Survey 2013, Nigeria has the third highest absolute number of women and girls (19.9 million) who have undergone FGM/C worldwide. The data reveals that 27% of women aged between 15-49 has been circumcised. 82% of women in Nigeria undergo circumcision before age five.

"The result of this survey put States with the highest prevalence as Osun (77%), Ebonyi (74%), Ekiti (72%), Imo (68%), Oyo (66%) and Lagos (34.5%)," adding, "It is more worrisome from the above that our state stays on top of the National prevalence data. This calls for concern and the need to mobilize all stakeholders to help stop this practice."

The Stop-FGM campaign commenced by SCARF is being supported by the United Nations Fund for Population Activities (UNFPA). Both organizations had in November last year triggered a multi-state advocacy campaign in Osogbo banking on the influential reach of the wives of the governors of the six most endemic states in Nigeria.

The goal of the SCARF/UNFPA collaboration is to rid Nigeria of the practice of FGM, which findings have shown to be quite injurious to the health of girls and women who are victims. According to Mrs Aregbesola, the campaign in Osun State would seek to boost the awareness of the dangers among the various communities.