HIJAB: Aregbesola's neutrality doused tension over court ruling — Obasanjo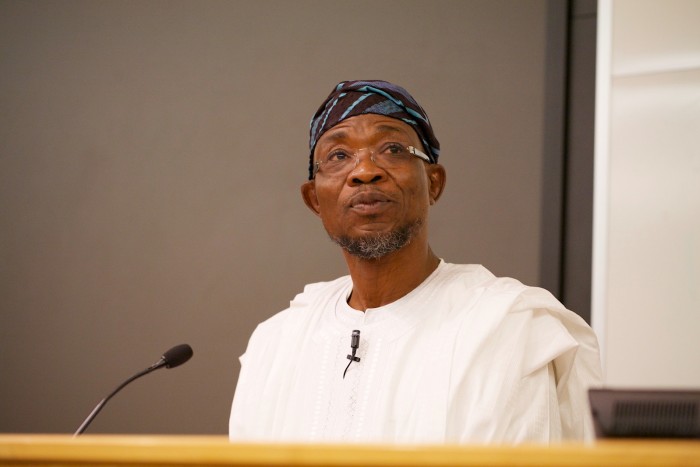 Former President Olusegun Obasanjo  weekend commended Governor Rauf Aregbesola of Osun State for his neutrality in the crisis in the state following recent court ruling permitting the use of female head scarf "hijab" in Osun State  public schools.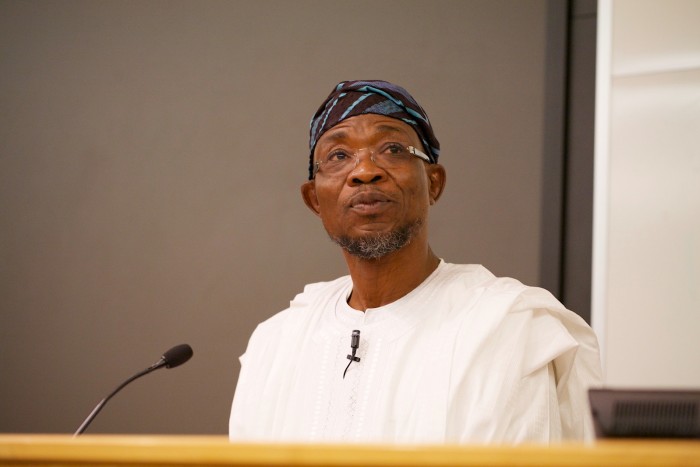 Obasanjo, who was the chairman of the occasion at the  handover ceremony of a multi-purpose hall and a library donated by Senator Yinka Omilani to Ode-Omu community stated that the recent utterances of Aregbesola on the court verdict on hijab had doused tension in the state.

Osun hijab crisis Aregbesola had at the wake of the controversy that trailed the order allowing the use of hijab, denied ordering the use of hijab in schools because he did not order his wife and daughter to use hijab.

Obasanjo, who was represented by Gbaabile of Egbaland, Dr. Femi Majekodunmi, said the statement from the governor confirmed his neutrality in the conflict over the use of hijab by female Muslim students in public schools in the state.

He said, "He (Obasanjo) is in China now. He said the governor (Aregbesola) said something which confirmed his neutrality in the matter; that word went a long way in dousing the tension which recently heightened in the state."

Obasanjo described the donor, Senator Omilani, a former Vice Chairman of the Peoples Democratic Party, PDP, in the South West, as a great philanthropist, noting that his contribution to his community, Osun State and Nigeria at large could never be overlooked. He urged the community to make judicious use of the facilities which he described as a significant legacy.

Speaking, Aregbesola reaffirmed his administration's commitment to improving infrastructure in nooks and crannies of the state regardless of the current economic situation. He announced that the ongoing construction of Gbongan/Ode-Omu dual-carriageway would be completed before the end of the year.

The Governor attributed the slow-pace of work at various construction sites and projects by his administration to the effect of fall in the revenue accruing to the state, assuring that all the ongoing projects in the state would be completed before the end of his tenure.

He lauded Senator Omilani for his kind gestures, calling on other well-meaning Nigerians to emulate him, noting that no matter how committed government was, it could not do everything and called for support from the privileged and wealthy individuals in the society.

On his part, the donor of the library,  Senator Omilani attributed the construction of the ultra modern library and multi-purpose hall as part of his commitments towards the development of education and Ode-Omu community.

Omilani said the provision of supplementary readers in schools and public libraries was one way of expanding the horizon of knowledge and acquisition of life-long skill, saying the act would save the teeming youths from idleness and juvenile delinquency.