Aregbesola Attributes Flooding In Communities To Negative Human Activities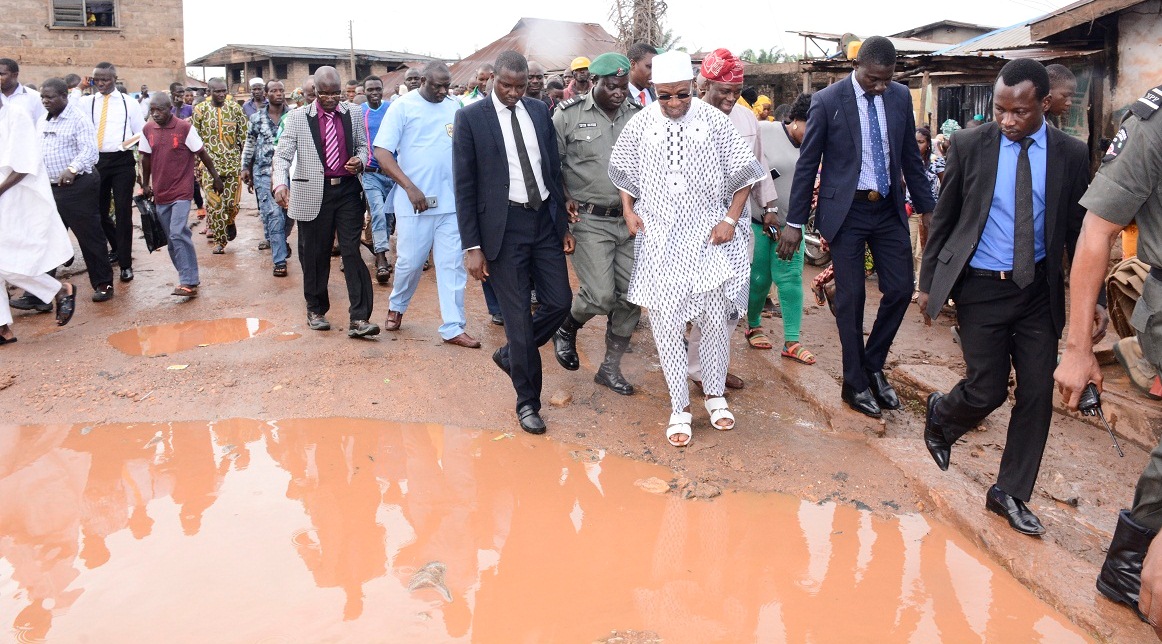 Gov. Rauf Aregbesola of Osun on Thursday in Osogbo attributed the recent flooding in the state to the negative impact of the people's activities on the environment. Mr Semiu Okanlawon, the Media Aide to the Governor, said in a statement that the governor expressed the view during a tour of communities affected by flood recently.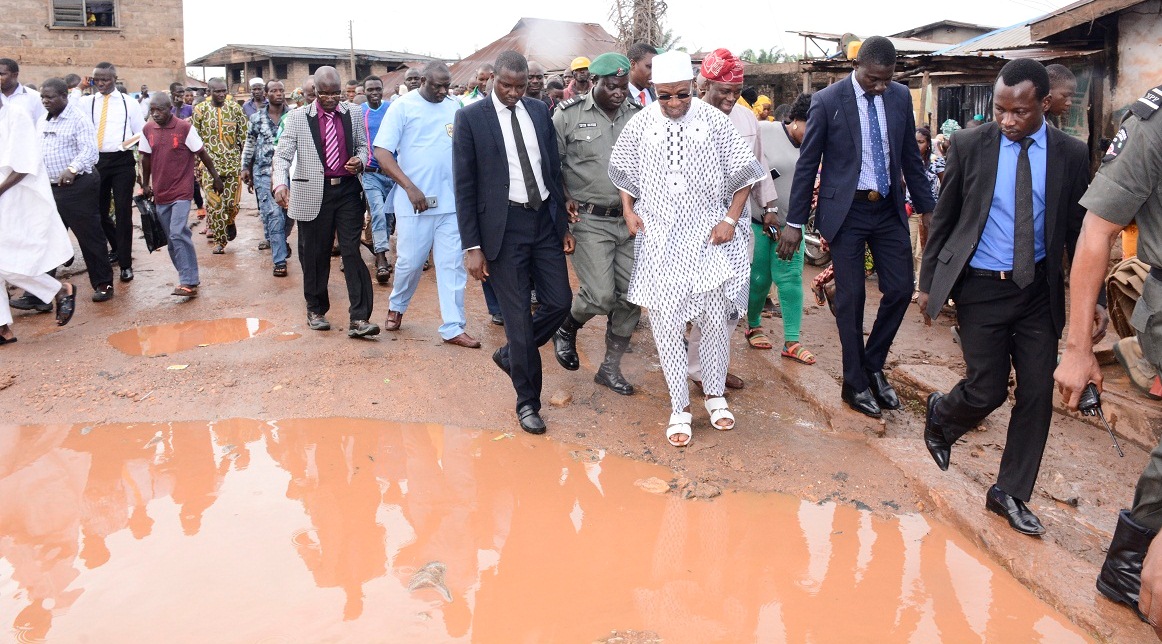 The communities are Okeonitea, Rasco, Fiwasaye and Gbomi. Okanlawon quoted the governor as saying that "huge accumulation of wastes remained a major invitation to flooding in the state'' as it blocked the waterways. He said the governor appealed to the people of the state to be hygienic and to cooperate with the state government in maintaining good liveable environment.

"Our people must henceforth obey government sanitation control and the collection of waste that we put in place. "If we religiously follow it, we will never experience this devastating flooding, everyone is urged to dispose his or her waste responsibly," the governor added. He, however, expressed sympathy with those affected by the recent flooding, Okanlawon said.

The governor said the flood took the state by surprise judging by the heavy investments of his administration on flood prevention since 2011, Okanlawon added.

He added that considering its efforts at ensuring clear waterways in the past, the state government never expected the flooding. "Since 2011, the government has been embarking on massive dredging of waterways in all parts of the state in order to prevent such disaster.

"As a matter of fact, we are still very much indebted to those who normally work with us to ensure the cleaning of our waterways. "Our government deeply regrets the flooding that has affected our people," Okanlawon quoted the governor as saying.