Flood: Aregbesola warns against indiscriminate dumping of refuse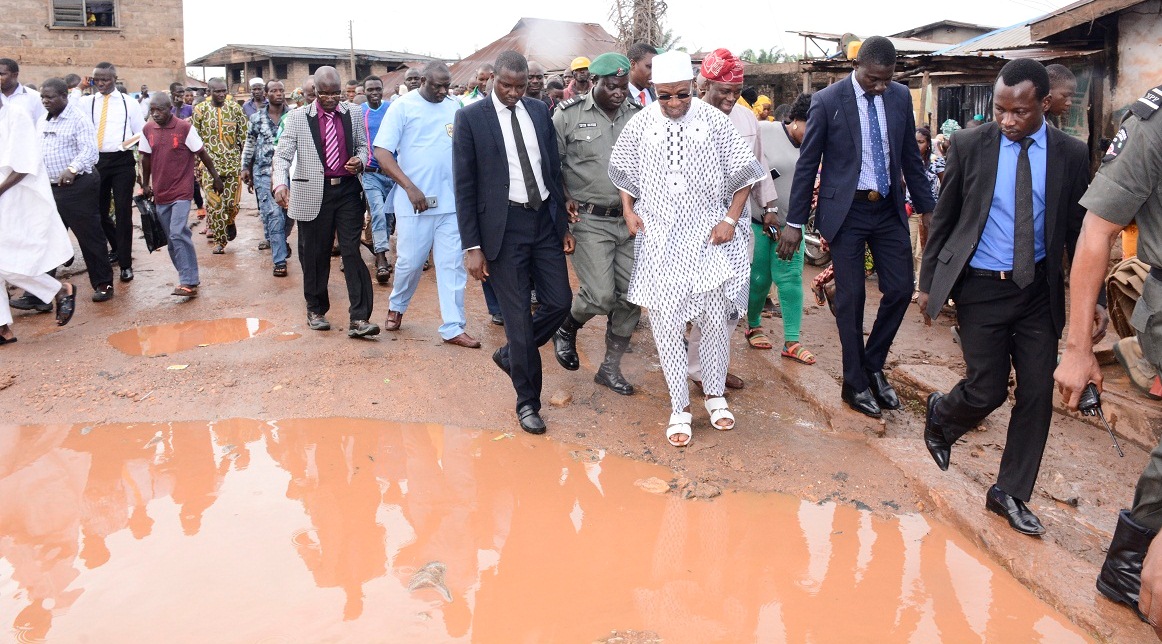 Osun State Governor, Ogbeni Rauf Aregbesola has described the flood that wreaked havoc in Osogbo, the state capital after the Eid-El-Kabir Sallah as devastating and advised people of the state to desist from indiscriminate dumping of refuse on the water ways.
Speaking during his visit to affected areas including Oke-Onitea, Rasco, Fiwasaye and Gbomi, the governor commiserated with the relatives of the person who loss his life in the flood and also sympathised with those who lost properties.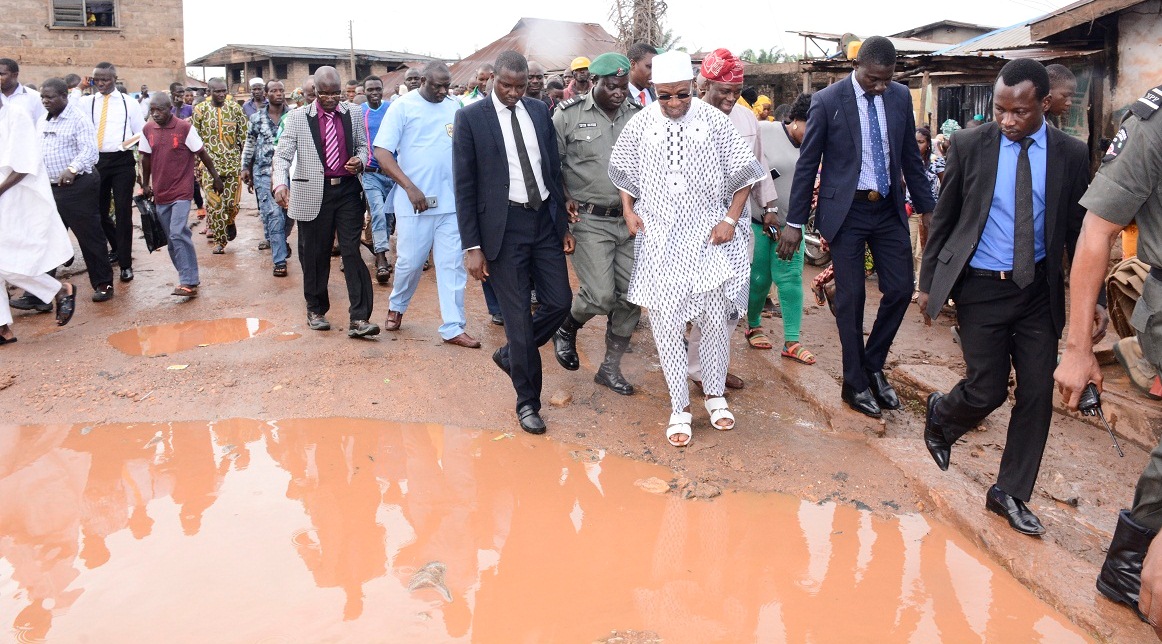 The Governor said the flood occurrence took the state by surprise given the heavy investments of his administration on flood prevention since 2011.
"Considering our efforts in the past, we never expected this kind of flood. Our government deeply regret the flooding that has affected our people," he said.
After the tour which took him to all the areas affected Aregbesola said, "We have been quite committed to ensuring absence of this calamity since the advent of our administration as we have been regularly dredging the waterways on annual basis and as a matter of fact, we are still very much indebted to those who normally work with us to ensure cleaning of our waterways."
The governor attributed the development to what he called the negative impact of people's activities on the environment, adding that a huge accumulation of wastes remains a major invitation to flood.
But the opposition party in the state blamed governor Aregbesola for the loss of lives and properties insisting that the governor must explain what he did with the ecological funds given to the state.