Osun Fadama Begins Training Of Agricultural Staff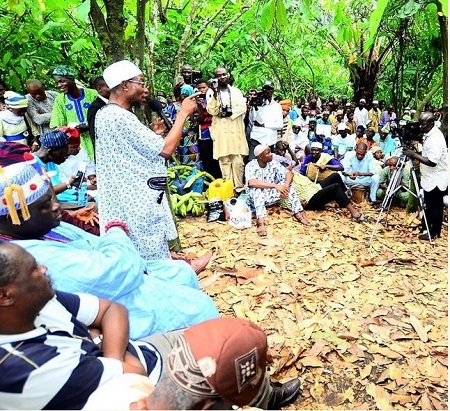 The Osun Fadama III Additional Funding program, has begun training of 45 agricultural staff who would train farmers across the state to enhance food production.
The Coordinator of the program, Dr Ganiyu Adediji, said on Wednesday at Iwo in Osun, that the training involved all units under the program.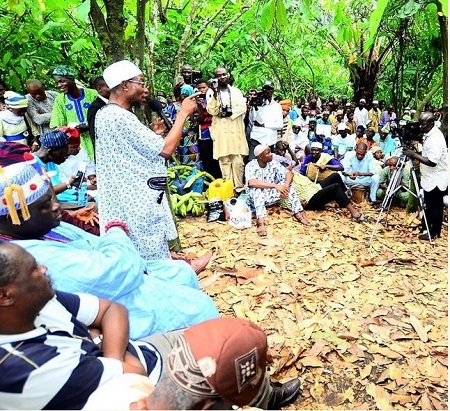 Adediji said that the training was designed to change farmers attitude to agricultural enterprises, enhance their knowledge on improved farming practices and encourage application of technical knowledge.
"The beneficiaries of this training are to step down their knowledge to the level of the local farmers.
"We are training our people on group dynamics, which has to do with group formation and management, book-keeping for farmers and contract negotiation, to get good bargain for purchases and sales," Adediji said.
The coordinator said it was important for farmers to know the overview of agricultural production value chain in modern day agribusiness.
He said, Osun Government, in collaboration with the British American Tobacco Nigeria Foundation had also trained 190 farmers and staff on the application of "Aflasafe", a bio-pesticide, to boost maize production.
"This training, held at Iwoye-Ijesha, is also to facilitate more profit for farmers as they embark on mass production of disease-free maize after applying Aflasafe to kill the fungi that transmits aflatoxin that can cause cancer.
"Farming should not be limited to eating from the farm alone but for mass commercial production and improved healthy living among the people." the coordinator said.
Dr Julius Adedeji, a trainer from International Institute of Tropical Agriculture, Ibadan said the participants would be well trained in modern method of farming.
One of the trainees, Mr Femi Anwo, said that the training would make great impact on food production and agricultural enterprises among the farmers.
He commended the Osun government for supporting the project in the state.