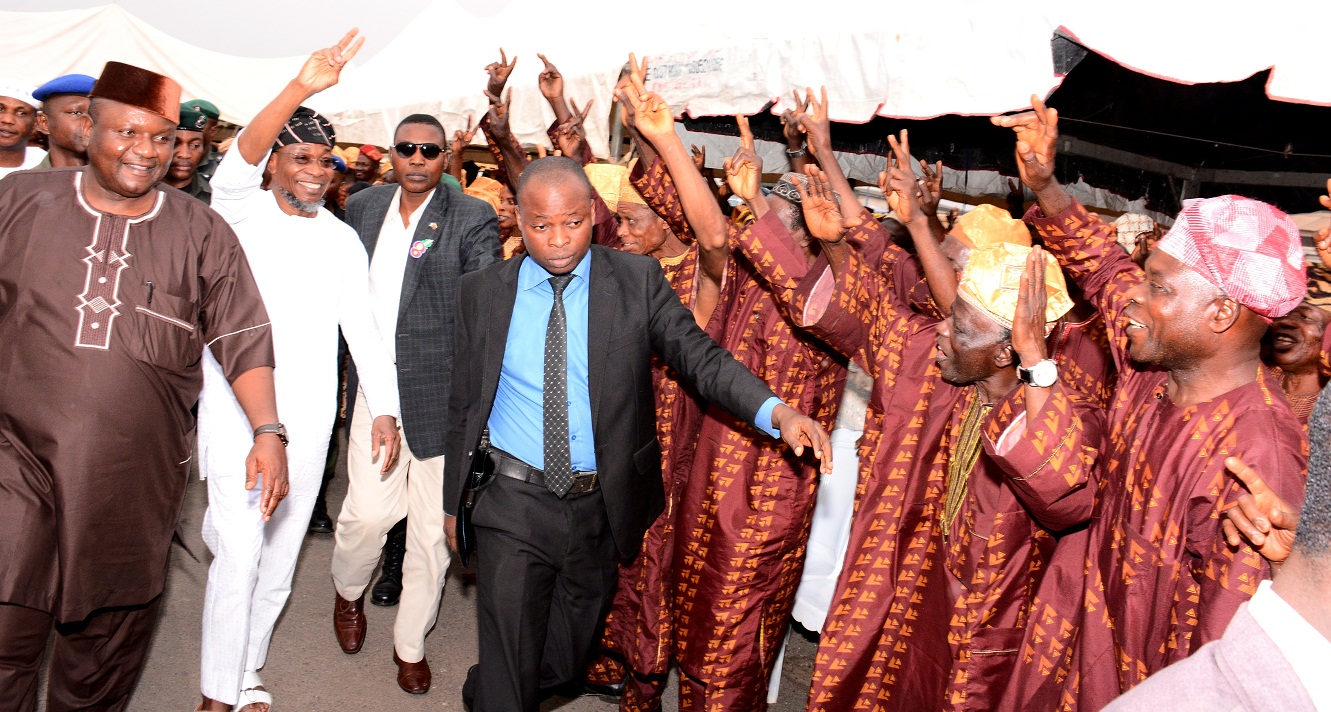 Photonews : Pensioners Rally For Aregbesola
Over 3000 Pensioners yesterday held a prayer session for Ogbeni Rauf Aregbesola at the Freedom Park, Osogbo.
The pensioners had before starting their programme held a walk between Fakunle High School down to Olaiya junction and towards the freedom park sing solidarity songs with the governor Ogbeni Rauf Aregbeosla who they revealed has tried and shown much sympathy towards the cause of the pensioners.
Recall the state governor had paid the sum of 14.3bn naira to clear salary and pension arrears in last week of December 2016. A large chunk of that fund went into paying the 21,000 strong pensioners in the state of Osun.