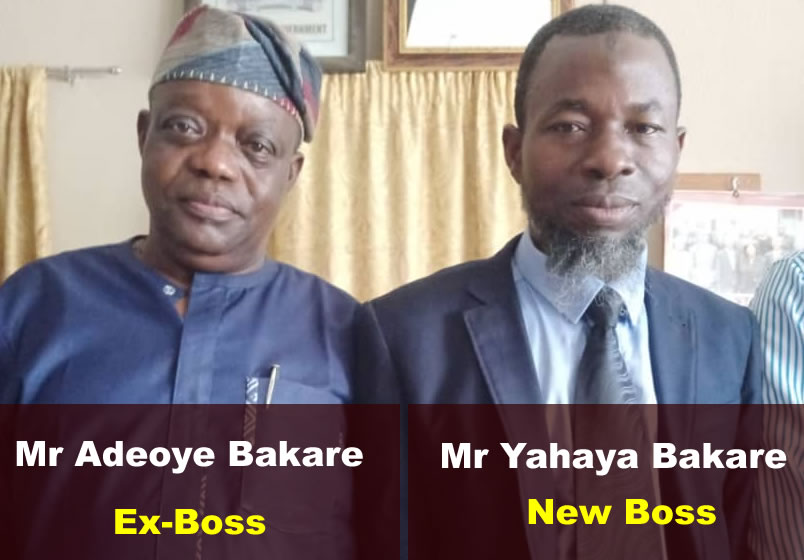 OSUN SUBEB WELCOMES NEW EXECUTIVE SECRETARY
It was a red letter day today, Tuesday as Osun SUBEB staff trooped out enthusiastically to receive the new Executive Secretary,Mr Yahaya Bakare into his office.
The Staff were sighted jubilating and singing with the new and the out outgoing SUBEB Scribe,Mr Adeoye Bakare in their midst.
Prayers were later offered, in both Christian and Islamic ways, to bid Mr Adeoye Bakare farewell,and for a successful tenure for the new SUBEB boss.
Highlight of the brief programme was the formal handing over to the new scribe by the outgoing one,Mr Adeoye Bakare.